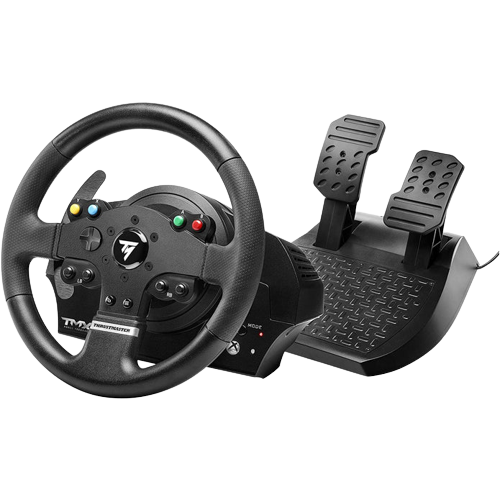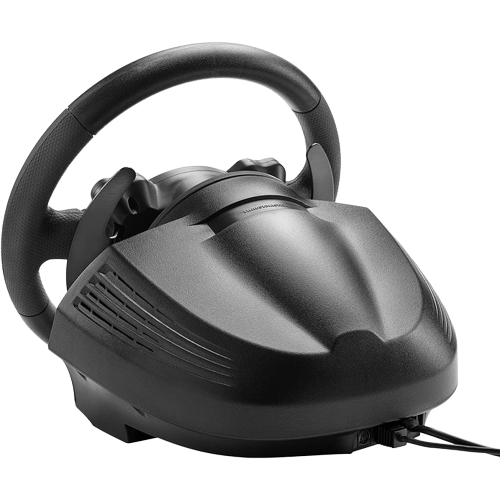 Thrustmaster TMX Force Feedback (XB1 / PC) Steering Wheel and Pedals Racing Sim
---
PRODUCT GRADING


Refurbished Good - Good condition / Signs of use > Refurbished to the highest standards

Original Retail Box

WHAT IS IN THE BOX

Thrustmaster TMX Force Feedback (XB1 / PC) Steering Wheel and Pedals Racing Sim

PRODUCT INFORMATION

Thrustmaster TMX Force Feedback - 900 force feedback racing wheel for Xbox One and Windows

The Thrustmaster TMX comes alongside some very impressive technical specs: the end result is a high-performance wheel that is both solidly-built and precise, delivering unrivalled flexibility for gamers of all levels - from beginners to experienced racers - and on all types of racing circuits.

Official racing simulator for Xbox One (also compatible with Windows).

900 degree Force Feedback system: Mixed belt-pulley and gears system with metal ball-bearing axle.

Wide pedal set included: Each pedal's angle of inclination can be adjusted, three adjustment angles available.

Compatible with Thrustmaster accessories (Sold separately): Compatible with the T3PA and T3PA-PRO (Thrustmaster 3 Pedals Add-on) pedal sets; compatible with the Thrustmaster TH8A shifter.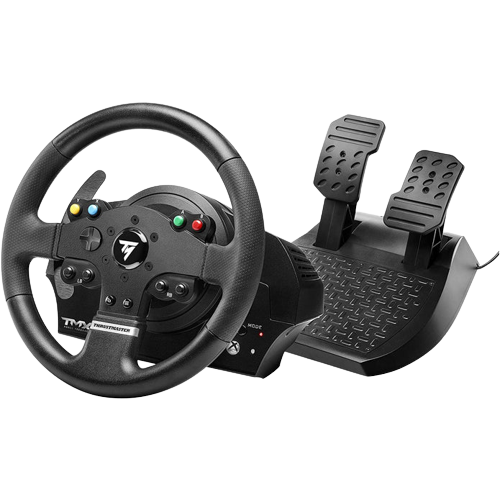 FAQ
See below our frequently asked question, for more FAQ, please click this link
How long will delivery take?

Delivery times are dependant on your location. For more information please see our Shipping Policy page. Please note all Controllers are handmade meaning the delivery option you select becomes active once the controller has been manufactured.
What payment methods are available?

We accept all major Credit/Debit cards, Apple Pay, Google Pay and Klarna.
There is a 1 year warranty included on all controller purchases. This does not cover accidental damage, loss or theft. All controllers come with a 3 month design warranty. This covers discolouring, chroming and scratching.
This product has no reviews yet.