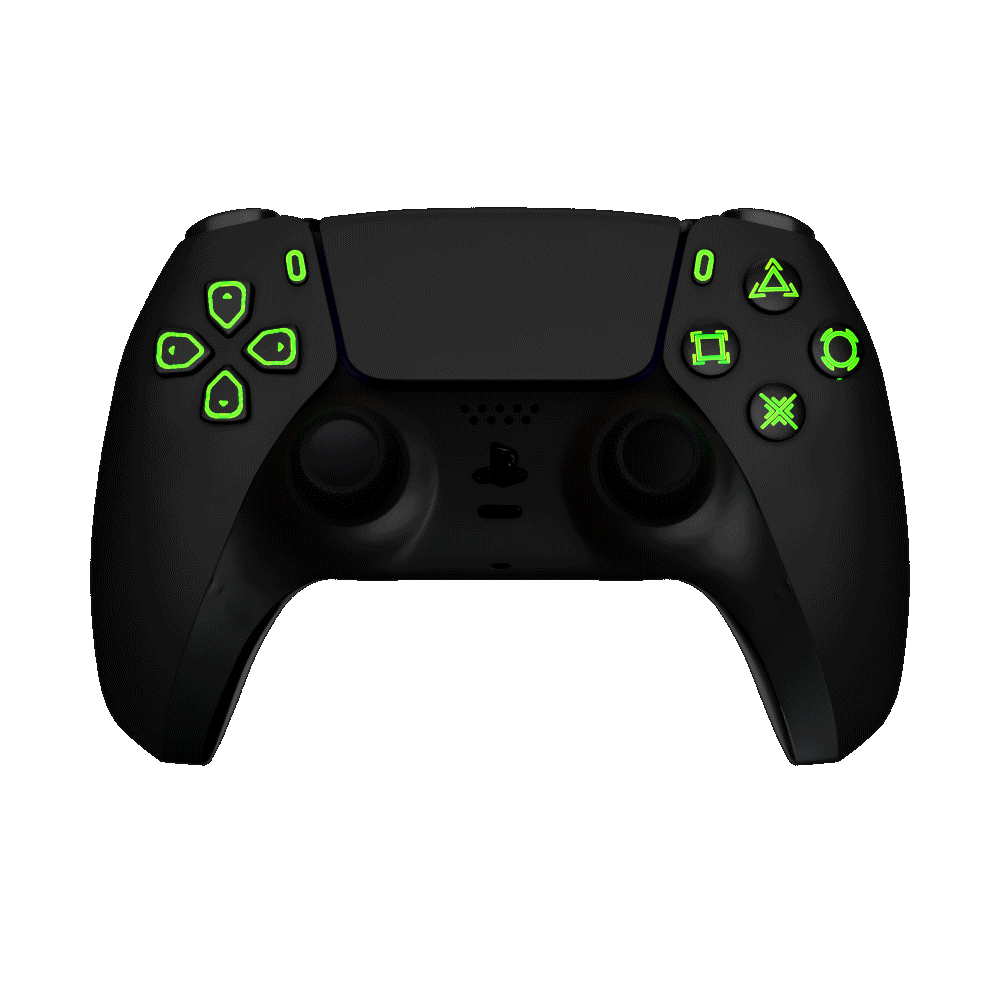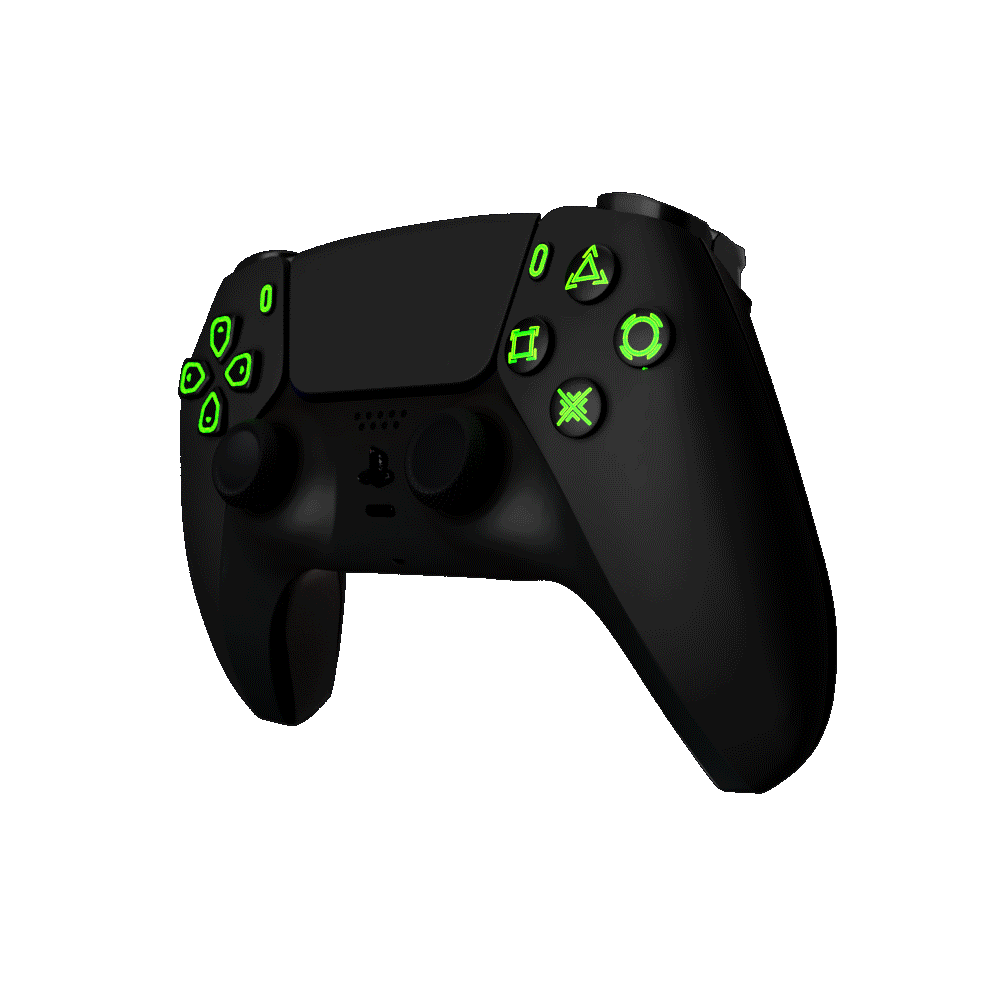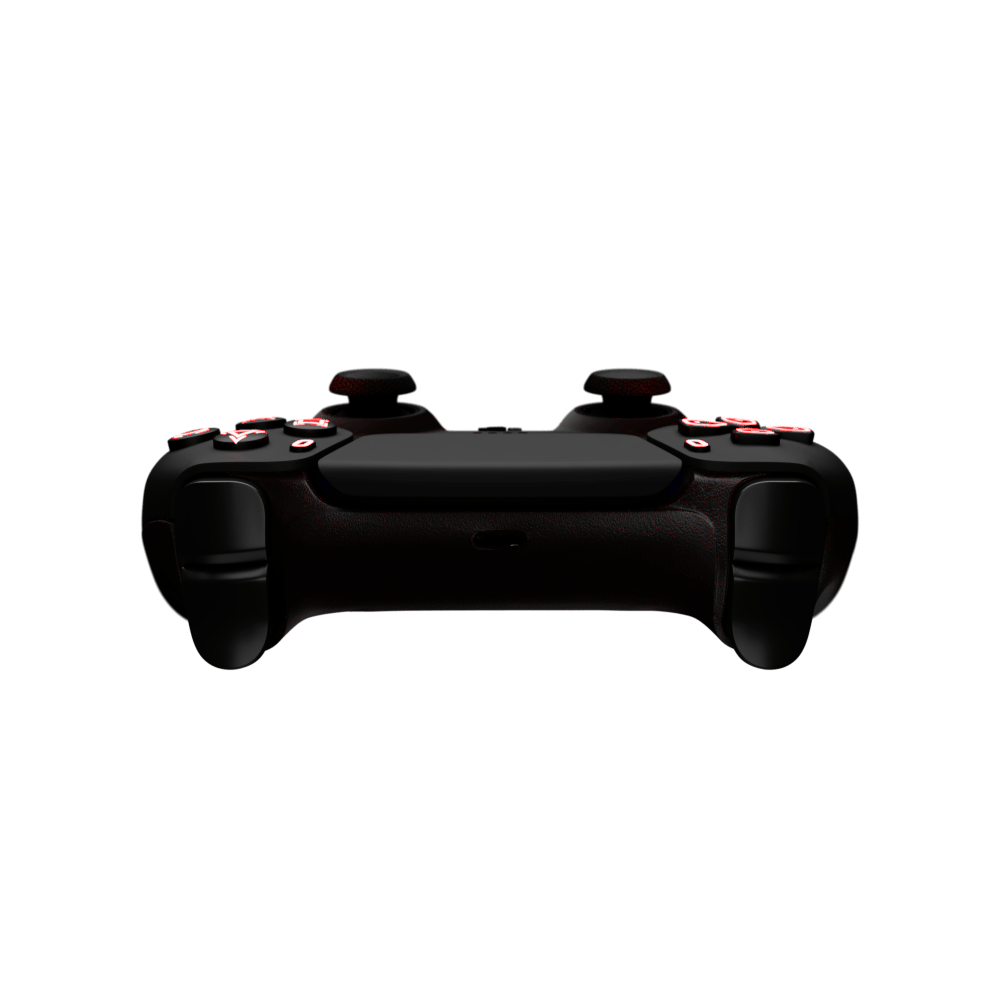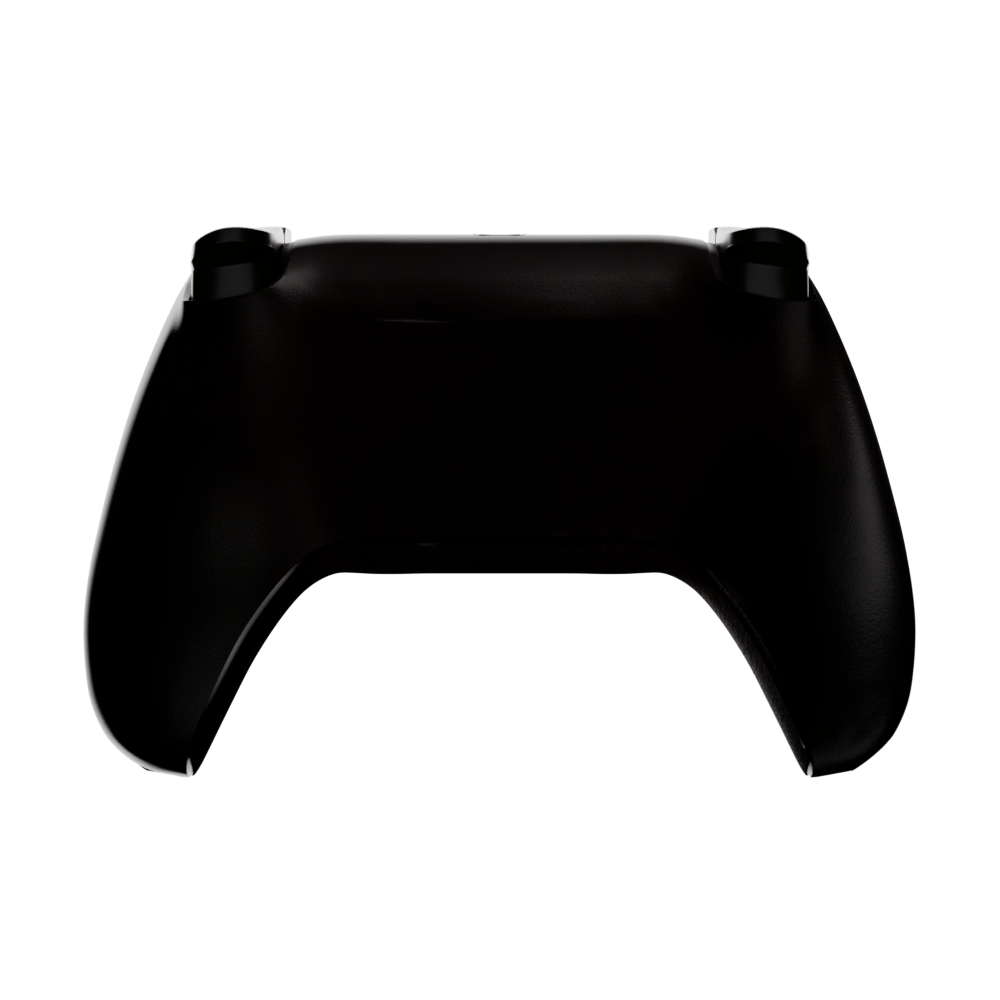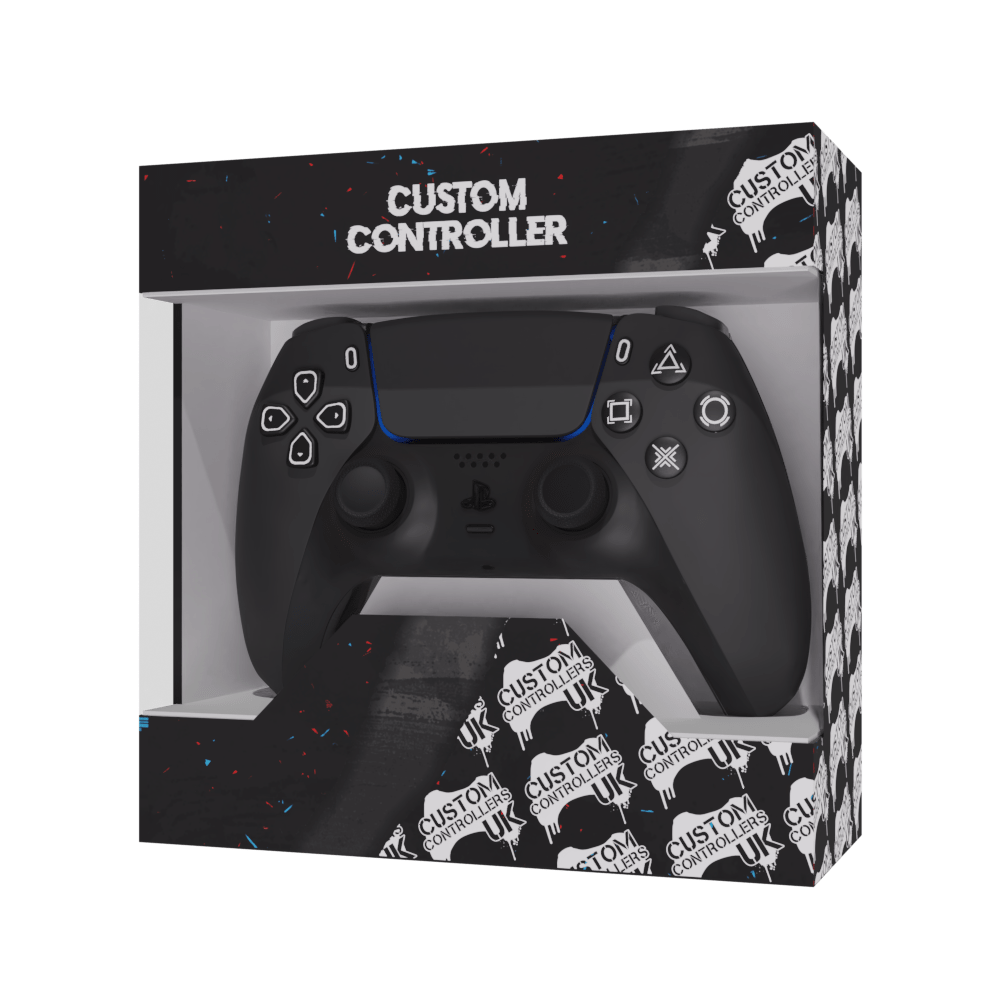 PS5 Custom Controller - LED Stealth Edition
---
---
PS5 Custom Controller shipped within 48 Hours.
We use Royal Mail (Tracked) and DPD for shipments of our customised Nintendo Controllers.

Delivery times are dependant on your location. For more information please see our Shipping Policy page. Please note all Controllers are handmade meaning the delivery option you select becomes active once the controller has been manufactured.
PlayStation 5 DualSense Custom Controller - Stealth Edition

Harness the light with the Stealth Edition PS5 Custom Controller.  

Harness The Light

The Stealth Edition has made its way to next-gen and it looks better than ever! Though this controller may just look like a casual black design, it actually has a special feature. Whenever you are playing your favourite games, this PS5 controller lights up thanks to a number of LED lights that we have built into the controller. Turning this black PS5 controller into the ultimate PS5 LED controller. 

LED PS5 Controller

Instead of your ordinary parts and thumbsticks, you will find that the PS5 controller LED lights will shine through them. To do this a series of transparent buttons are placed rather than your original filled out ones, and the LED lights are placed underneath them to give them the glowing appearance you want with this custom PS5 controller. You will see that the buttons all glow to your liking.

Choose Your Colour

And to make this controller even better, you can filter through the colours and gradients that you want when it arrives. So, you can choose whether this custom PlayStation 5 controller glows blue, purple, pink, red, yellow, green or cyan. Making this PS5 custom controller your ultimate choice. And you can even change your colour options even further by changing the gradient of the LED or selecting fast interchanging colours. This DualSense LED controller offers the brightest controller experience. 

Making Our Custom PS5 Controller

We want to ensure that this controller, and any of our controllers, work and feel just as good as they look. And that is why we only use brand-new PS5 controllers in the creation of our custom DualSense controllers. We do this to make sure that the quality of the DualSense controller is at the highest level and offers the finest level of control and gameplay.

PS5 Controller Features

We guarantee that you get all of the features that you expect with any official PS5 controller. And those features include the following: 

Haptic feedback 

 

Adaptive triggers 

 

Built-in microphone and headset jack 

 

Signature comfort 

 

Integrated speaker 

 

Motion sensors

 

Haptic Feedback and Adaptive Triggers

It is with features like haptic feedback and adaptive triggers that truly make this controller a beast. These features help to define next-gen and make gameplay that more entertaining. Haptic feedback changes the intensity of vibration whenever you enter different environments or use different gear and so much more. And adaptive triggers alter the resistance of the triggers whenever you switch between different weapons and gear. 

Prefer Another Platform?

Not a PS5 player but craving this design? Not only do we have our Stealth Edition available on PS5, but we also have it available for PlayStation 4, Xbox Series X, Xbox One and even Nintendo Joy-Cons. So, you can get a wonderful glowing controller every time. Get the best glowing controller now. And if you're not keen on our LED controllers, we have a huge range of controllers that are full of amazing colours and themes, like our custom PS5 controller collection.

Create Your Own Controller

Or if you want a PS5 personalised controller that is more personal to you, then our controller builders offer an excellent level of customisation. You can build your own PS5 controller with our wide range of designs, colour parts and modification options like PS5 custom controller paddles. Select the controller you want the most. Customise it with our variety of colours and designs. Personalise it by adding your name or adding a modification.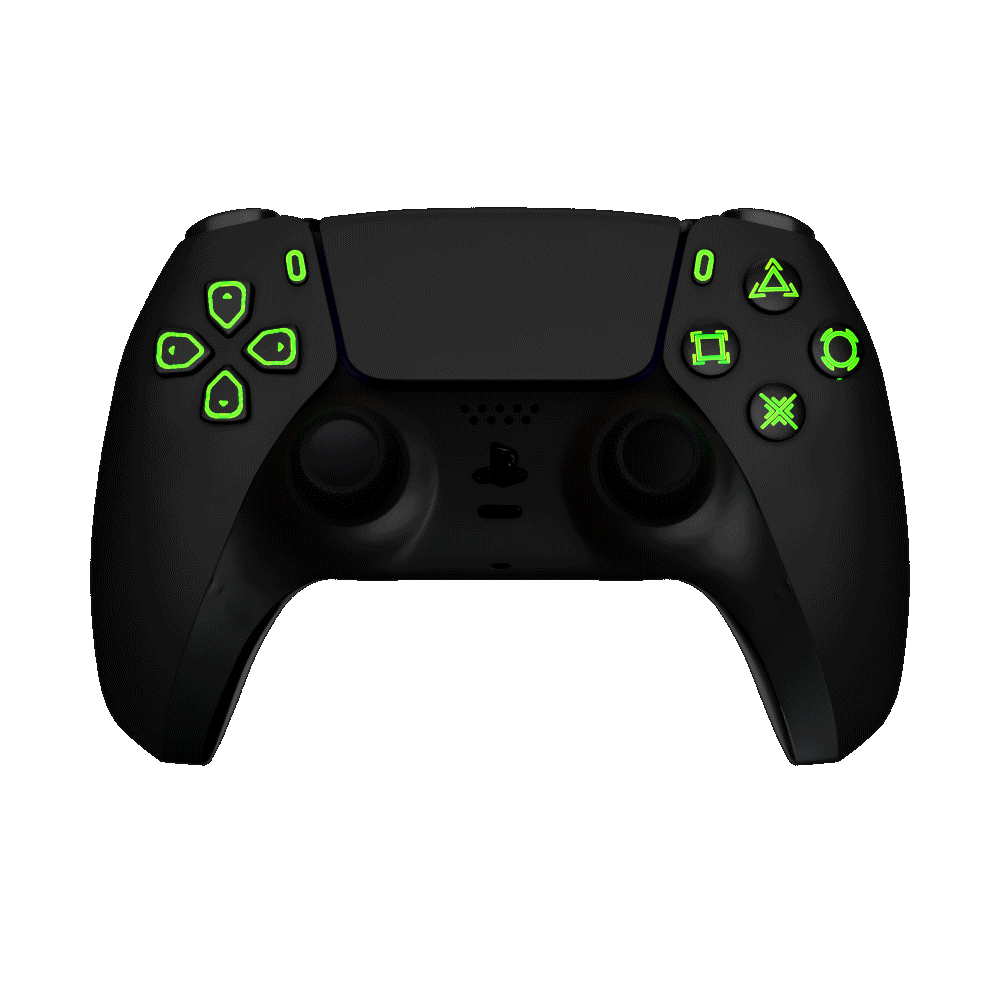 Custom PlayStation 5 Controllers
Bring your gaming to the next level with a custom PlayStation 5 controller - built with the specs of your choice. Choose from a variety of components to create a controller that fits your preferred playstyle and enjoy the optimized gaming experience!
Model
PlayStation 5 DualSense Controller
Connectivity
Wireless and Wired, USB-C Cable, Bluetooth
Features
Haptic Feedback, Adaptive Triggers, Built-in Microphone, Signature Comfort, Integrated Speaker, Motion Sensors, Built-in Battery
Power
Built-in Battery, 12 Hour Battery Life, Rechargeable
PlayStation DualSense Features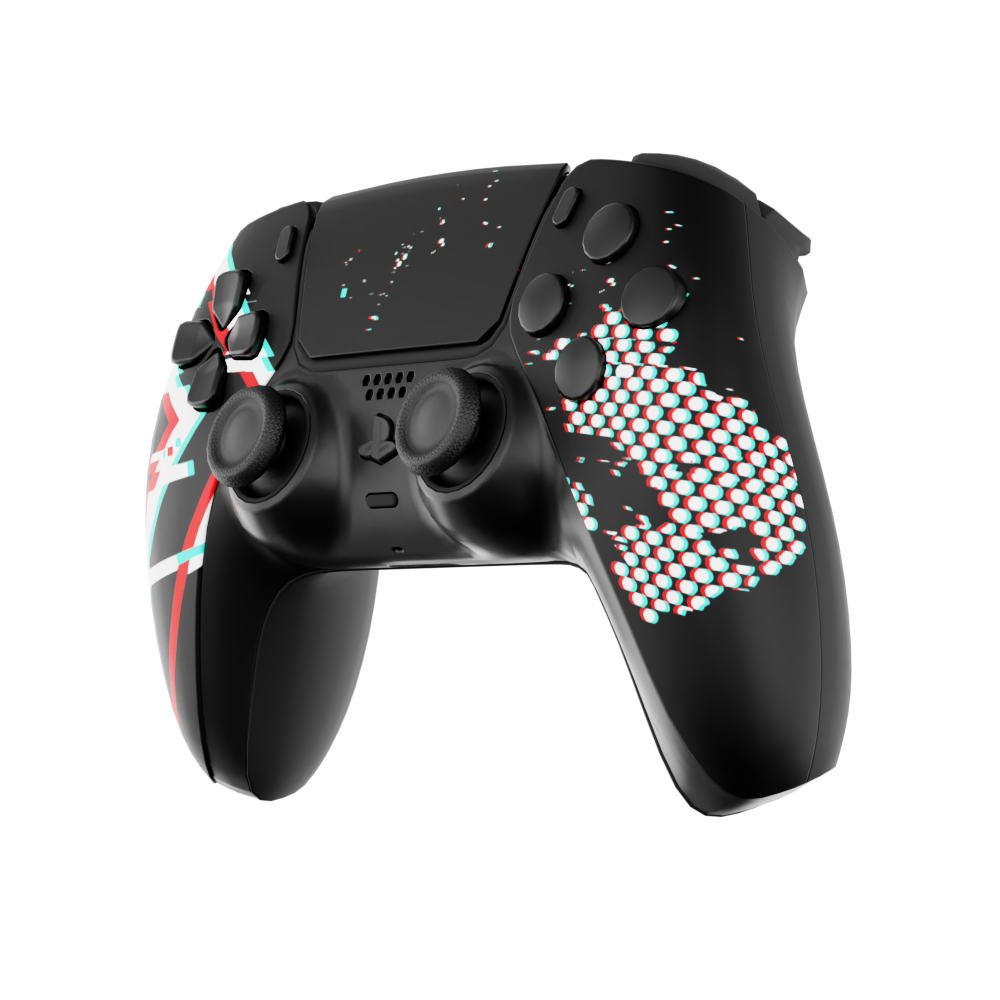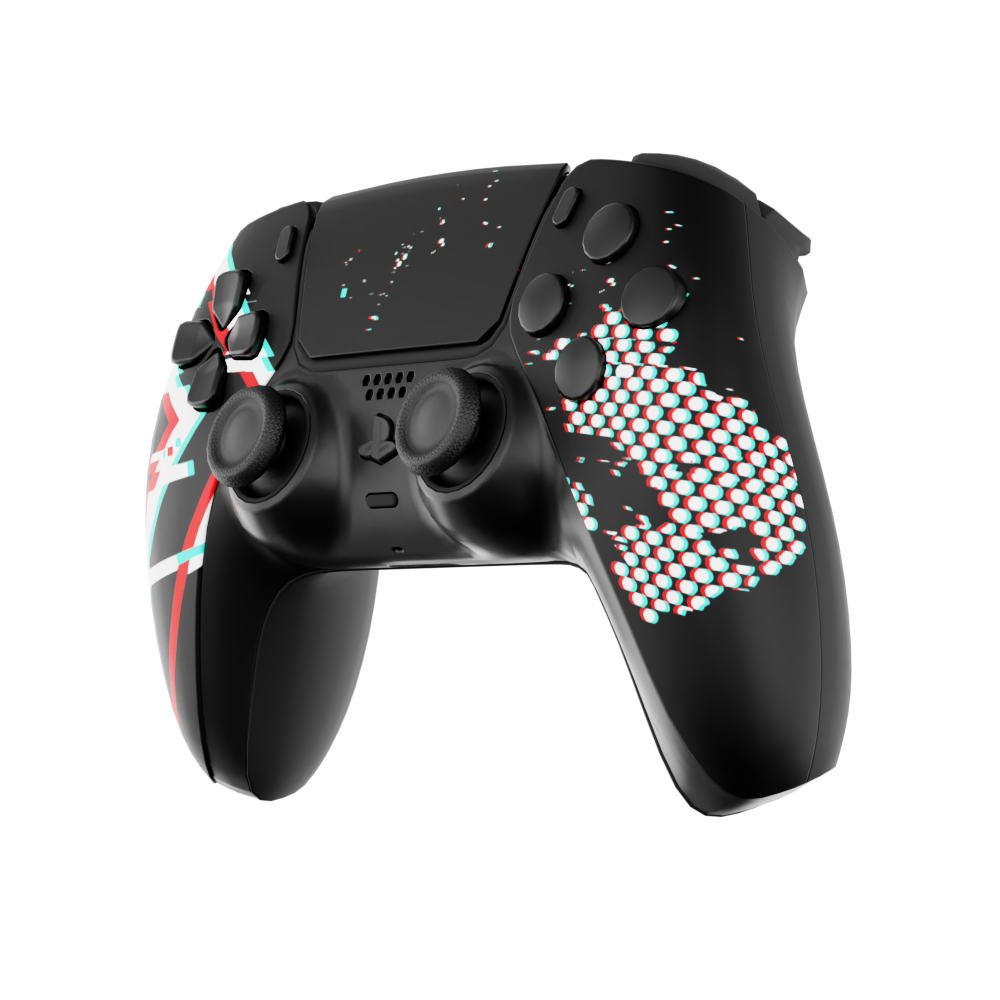 Integrated Speaker
With the select games benefit from an enhanced audio experience with realistic sound effects adapted to the controller. Bring your gaming experience to the next level.
Adaptive Triggers
Immerse yourself in the world of your favourite games with the experience of varying force and tension. Enjoy the feel of realistic gear and environments with each interactive move.
Motion Sensor
Make gaming more immersive with the intuitive motion control of the built-in accelerometer and gyroscope. Enjoy more accurate, fluid motion-tracking for a greater range of games.
FAQ
Discover the answers to some of the most common questions about our remarkable PlayStation 5 Custom Controllers below:
Frequently Asked Questions
Do you use official PlayStation DualSense controllers?

Yes, all of the customised PlayStation 5 controllers are New and Genuine controllers.
Who will deliver my customised PS5 Controller

We use Royal Mail (Tracked) and DPD for shipments of our customised PS5 Controllers.
How long will delivery take?

Delivery times are dependant on your location. For more information please see our Shipping Policy page. Please note all Controllers are handmade meaning the delivery option you select becomes active once the controller has been manufactured.
What payment methods are available?

We accept all major Credit/Debit cards, Apple Pay, Google Pay and Klarna.
There is a 1 year warranty included on all controller purchases. This does not cover accidental damage, loss or theft. All controllers come with a 3 month design warranty. This covers discolouring, chroming and scratching.
This product is rated 4.8 of 5.0 stars.
It has received 9 reviews.