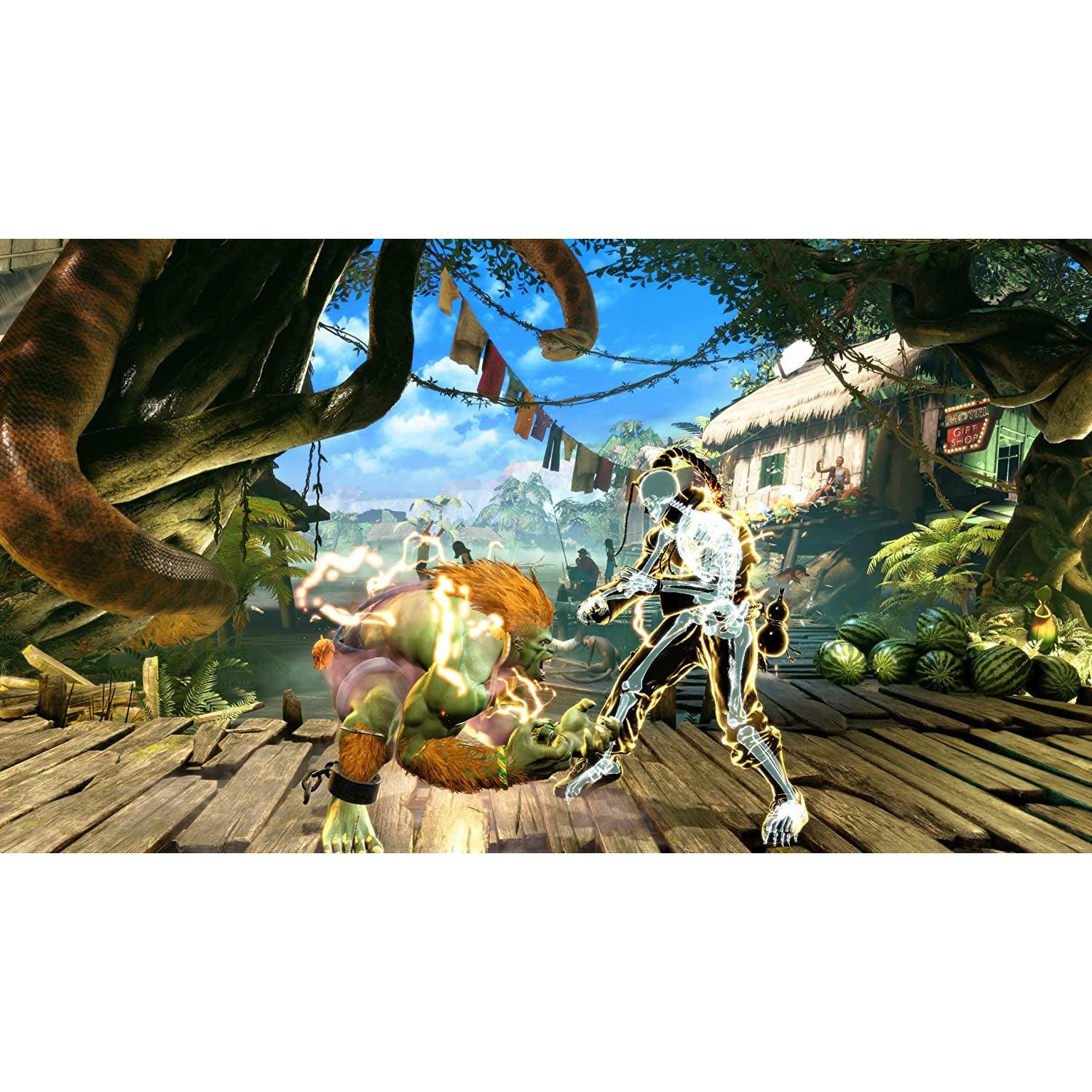 Street Fighter 6 (Xbox Series X)
---
PRODUCT GRADING


Grade New - Brand New sealed.


PRDOUCT INFORMATION

Welcome to a new era! Smart evolution and stunning innovation. A new era of Street Fighter begins in 2023.

With Street Fighter 6, players will be able to take their skills around the world in search of their own personal strength. No one starts off as a champion. Even the strongest of fighters had to take that first step. Now it's your turn to take up the challenge and bring your game to the next level. The world of Street Fighter 6 is all about the street culture. From the graffiti to the music that beats while you hustle, and to the fight itself.

You'll also experience a new graphical quality that'll let you really feel the dynamics of your body. Dive into battle against other players. It's like a rhythm and dance that doesn't stop. The Street Fighter series has always been about smart evolution and stunning innovation. With highly evolved graphics, you'll be able to feel the real dynamics and tension of each fight scene.

The new combat system, complete with controls that let you truly enjoy fighting and the back-and-forth of battle, will allow players to enjoy fights in line with their skill level. Each player walks their own path. Whether you're looking for strength or for fun, we invite you to take your first step here and find your own way. It's time to experience the vast world of Street Fighter. This isn't just a story about the fighters, it's a story about you, the player.
FAQ
See below our frequently asked question, for more FAQ, please click this link
How long will delivery take?

Delivery times are dependant on your location. For more information please see our Shipping Policy page. Please note all Controllers are handmade meaning the delivery option you select becomes active once the controller has been manufactured.
What payment methods are available?

We accept all major Credit/Debit cards, Apple Pay, Google Pay and Klarna.
There is a 1 year warranty included on all controller purchases. This does not cover accidental damage, loss or theft. All controllers come with a 3 month design warranty. This covers discolouring, chroming and scratching.
This product has no reviews yet.