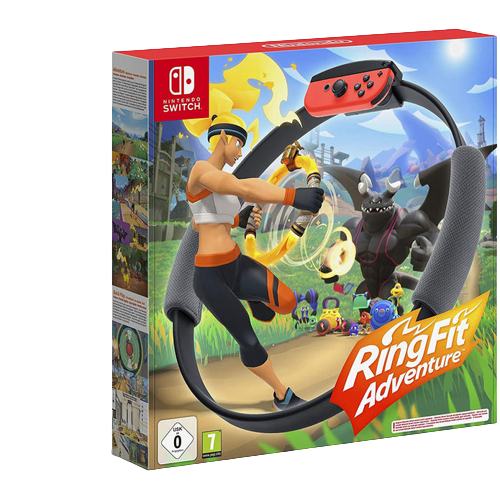 Ring Fit Adventure (Nintendo Switch)
---
PRODUCT GRADING

Refurbished Pristine - The item shows little to no signs of use

Original Retail Box

WHAT IS IN THE BOX

Ring Fit Adventure (Nintendo Switch)

Cartridge (Game); Leg strap; Ringcon

PRODUCT INFORMATION

With the Ring-Con in hand and Leg-Strap equipped, it's time to set out on a fitness-filled quest that gives you a full-body workout! Use real-life exercises to explore a fantasy adventure world. Defeat a bodybuilding dragon and his minions in this fitness video game for Nintendo Switch! Jog in place to traverse grass-swept plains or choose from a selection of exercises to attack enemies in this workout that keeps you coming back for more.

Two new accessories, Ring-Con and Leg-Strap, precisely measure your real-world actions and turn them into in-game movements. With short mini-games and customisable full-body workout routines, Ring Fit Adventure is a great escape to play from the comfort and privacy of your own home for all players of all fitness levels.

In Adventure mode, defeat enemies with attacks based on over 60 real-world exercises as you traverse more than 100 levels in over 20 worlds. As you work through each level (and work up a sweat too), you'll earn experience points and collect ingredients to craft health-restoring smoothies.

More modes and features have arrived in Ring Fit Adventure via a free software update*, including the option of choosing a female voice and changing languages! *To be able to purchase download games or download demos and free software from Nintendo eShop on the official website, you'll need to have a Nintendo Account which is linked to your Nintendo Switch console. You'll need to have your console registered as the active console for downloads for your Nintendo Account by visiting Nintendo eShop on the device you wish to download on at least once. For automatic download, your system must be updated and connected to the internet with automatic downloads enabled, and it must have enough storage to complete the download.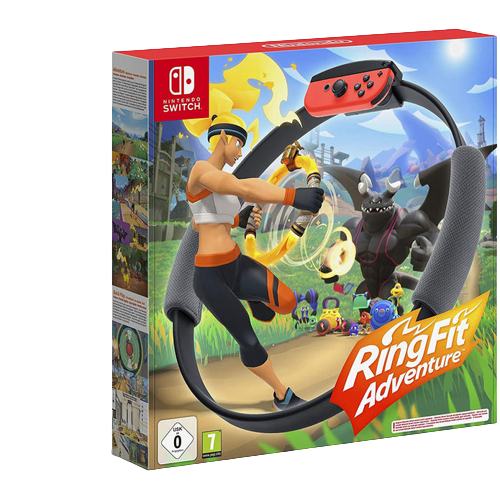 FAQ
See below our frequently asked question, for more FAQ, please click this link
How long will delivery take?

Delivery times are dependant on your location. For more information please see our Shipping Policy page. Please note all Controllers are handmade meaning the delivery option you select becomes active once the controller has been manufactured.
What payment methods are available?

We accept all major Credit/Debit cards, Apple Pay, Google Pay and Klarna.
There is a 1 year warranty included on all controller purchases. This does not cover accidental damage, loss or theft. All controllers come with a 3 month design warranty. This covers discolouring, chroming and scratching.
This product has no reviews yet.