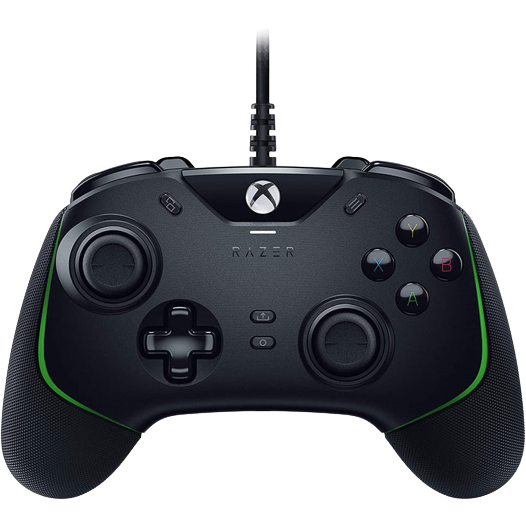 Razer Wolverine V2 Chroma RGB Pro Gaming Controller Xbox & PC, Black - New
---
Product Grading

Manufacturer Refurbished / As New Condition
Non-Retail Box

What is in the box

Razer Wolverine V2 Chroma RGB Pro Gaming Controller Xbox & PC, Black

Product Description

ABSOLUTE PRECISION. ULTIMATE CONTROL.
Hit the big league with a wired gaming controller designed for the Xbox Series X console. With advanced customizability for greater precision and control over your game, the Razer Wolverine V2 lets you dominate the competition from the comfort of your couch.

Designed for greater control and precision for swift and accurate responses
The controller's ergonomics provide a natural grip that ensures agile and accurate button interaction, while the contoured design and non-slip rubber grips allow all-day gaming at peak performance.

Additional remappable front-facing buttons for added control and advanced customization
2 multi-function buttons at the front of the controller can be remapped via Razer Controller Setup for Xbox to unleash greater control and a more personalized play style.

Razer Mecha-Tactile Action Buttons and D-Pad for hyper-responsive actuation
Elevate your game with Razer Mecha-Tactile Action Buttons and a Razer Mecha-Tactile D-Pad. Wield hyper-responsive actuation with a cushioned touch as you execute your moves.

Hair Trigger Mode with trigger stop-switches for quick firing action
For a competitive edge, activate Hair Trigger Mode via two slide-locks on the underside of the controller that greatly reduce travel distance to the main triggers, enabling an ultra-fast rate of fire.

3.5mm analog audio port for convenient use of your favorite earphones or headset
Game on for hours in comfort with the ease and convenience of plugging your 3.5mm audio device straight into the controller, instead of the console.

Razer Controller Setup for Xbox for button remapping and profile storage
Experience endless customizability options on the controller. With the Razer Controller Setup for Xbox, you can remap buttons and store your profile settings to maximize your gameplay.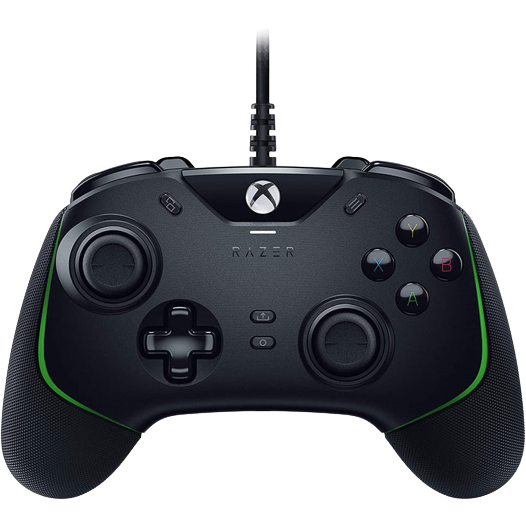 FAQ
See below our frequently asked question, for more FAQ, please click this link
How long will delivery take?

Delivery times are dependant on your location. For more information please see our Shipping Policy page. Please note all Controllers are handmade meaning the delivery option you select becomes active once the controller has been manufactured.
What payment methods are available?

We accept all major Credit/Debit cards, Apple Pay, Google Pay and Klarna.
There is a 1 year warranty included on all controller purchases. This does not cover accidental damage, loss or theft. All controllers come with a 3 month design warranty. This covers discolouring, chroming and scratching.
This product has no reviews yet.