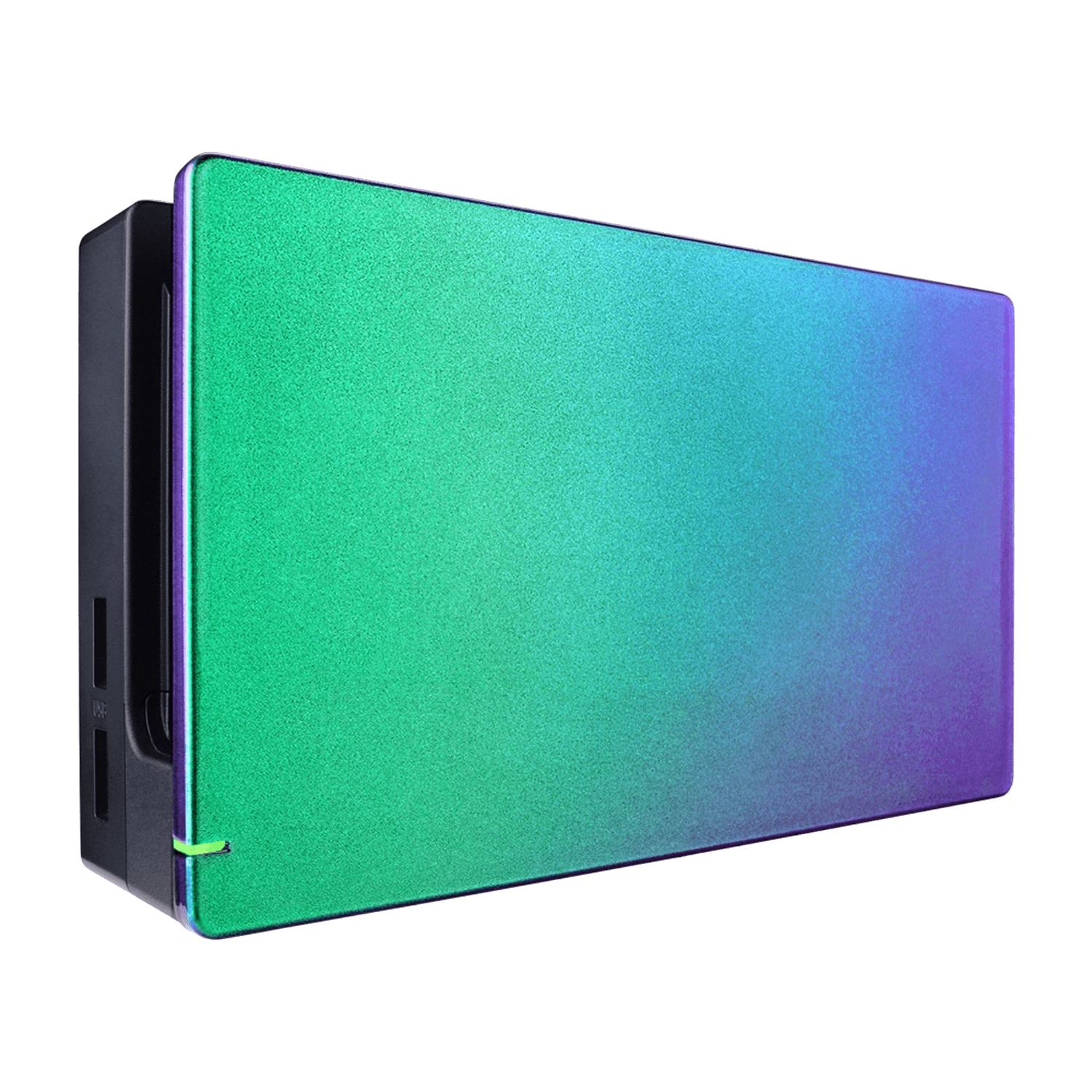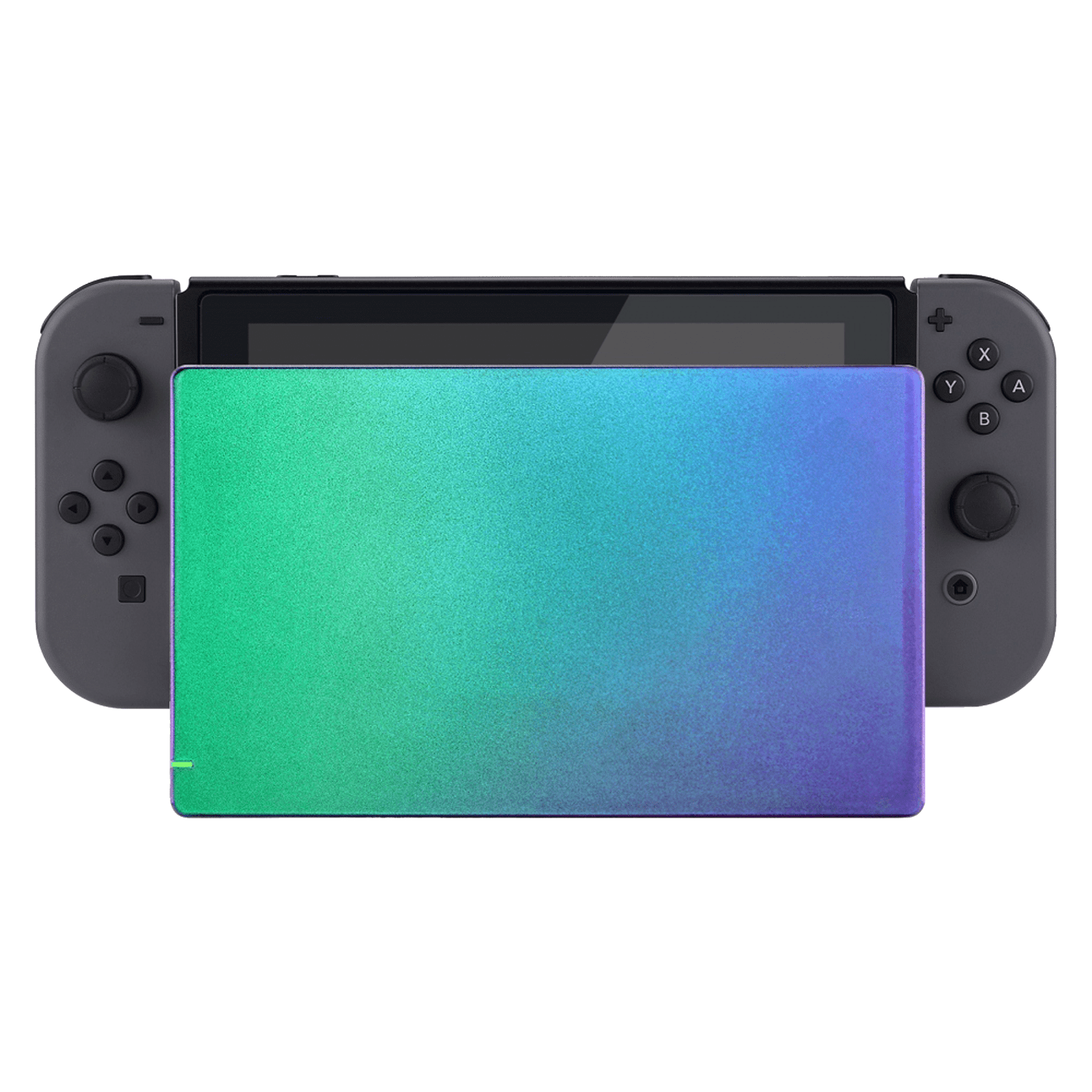 Nintendo Dock - Two Tone Edition
---
Nintendo Dock - Two Tone Edition

Display your Nintendo Switch in beautiful colours with our Two Tone Edition Custom Switch Dock.  

A Sweet New Look

The Nintendo Switch Dock has been given a sweet new look from its ordinary grey version. With our two-tone edition custom switch dock, we have taken what you love about the switch dock and perfected it with a beautiful blue and green look. So that instead of popping your Nintendo Switch into a grey dock, you can slide it into a bright and colourful one instead. 

Nintendo Switch Dock Features

And of course, with our custom Nintendo Switch docks, you can expect every feature and part that you expect with the normal official Nintendo Switch docks. Not only will you get a super high quality on a wonderful dock, but you will get all of the necessary features so that you can fit your switch right into the dock and start playing uninterrupted. And the features include: 

Two USB ports on the side of the dock and one on the back (USB 2.0 compatible)

 

A system connector for you to connect your Switch

 

An AC adapter port so that you can power your Nintendo Switch.

 

An HDMI port for you to connect your dock directly to your TV.

 

Play At Home

Giving your Nintendo Dock a brighter and more colourful look whenever you want to sit down and enjoy a spot of gaming. The Nintendo Switch dock set allows you to easily play the Nintendo Switch console in another room with a TV: simply slide the console down and enjoy gaming on your big screen! Own The Game. Stand out in the crowd with a design that reflects your style. 

Nintendo Switch Joy Cons

Want to complete your Nintendo Switch customisation? Not only do we have custom Nintendo Switch docks, but we also have custom Nintendo Switch Joy Cons. We have a great number of custom Joy Cons available, all with amazing and colourful designs and even some with the same design as our docks so that you can complete the set.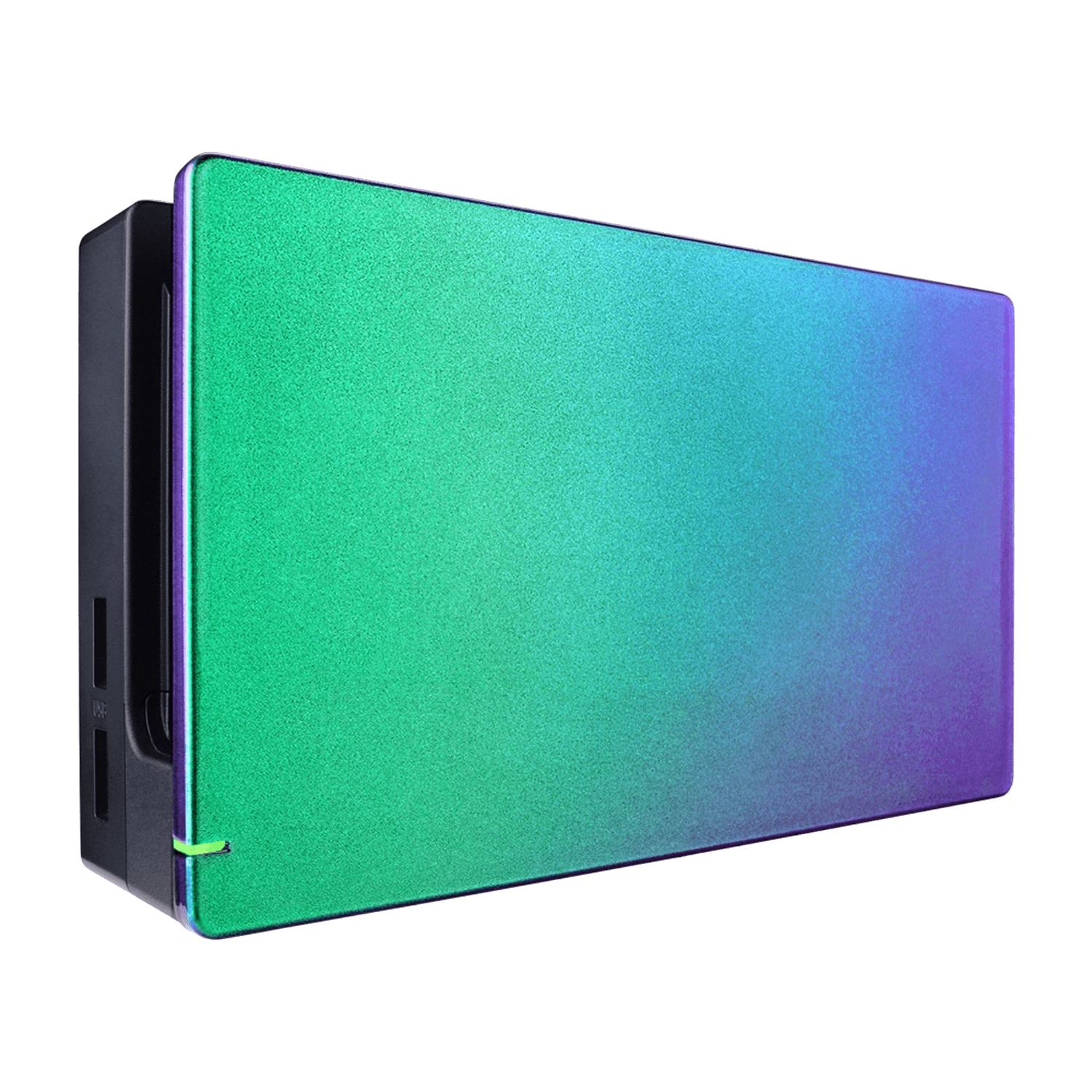 FAQ
See below our frequently asked question, for more FAQ, please click this link
How long will delivery take?

Delivery times are dependant on your location. For more information please see our Shipping Policy page. Please note all Controllers are handmade meaning the delivery option you select becomes active once the controller has been manufactured.
What payment methods are available?

We accept all major Credit/Debit cards, Apple Pay, Google Pay and Klarna.
There is a 1 year warranty included on all controller purchases. This does not cover accidental damage, loss or theft. All controllers come with a 3 month design warranty. This covers discolouring, chroming and scratching.
This product has no reviews yet.