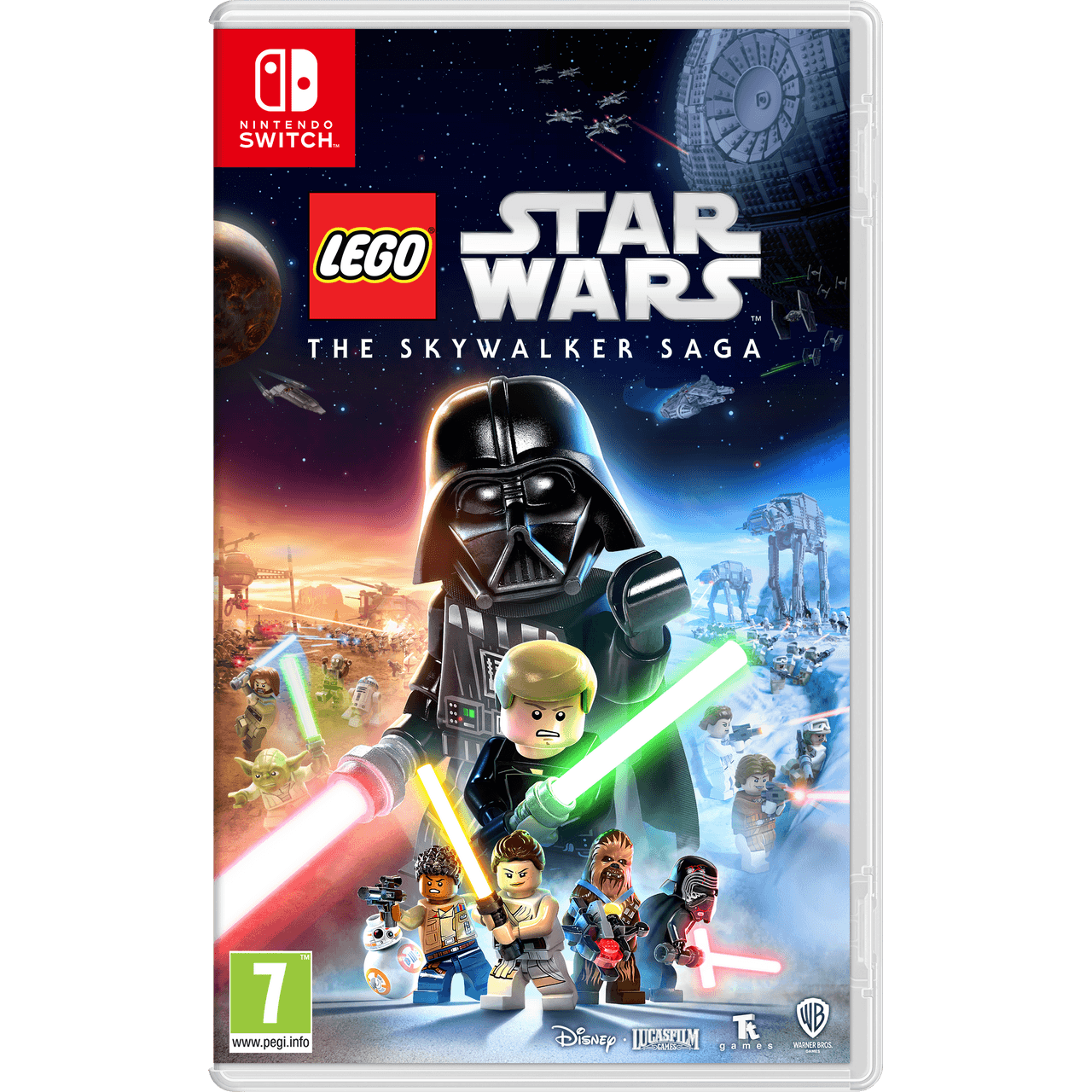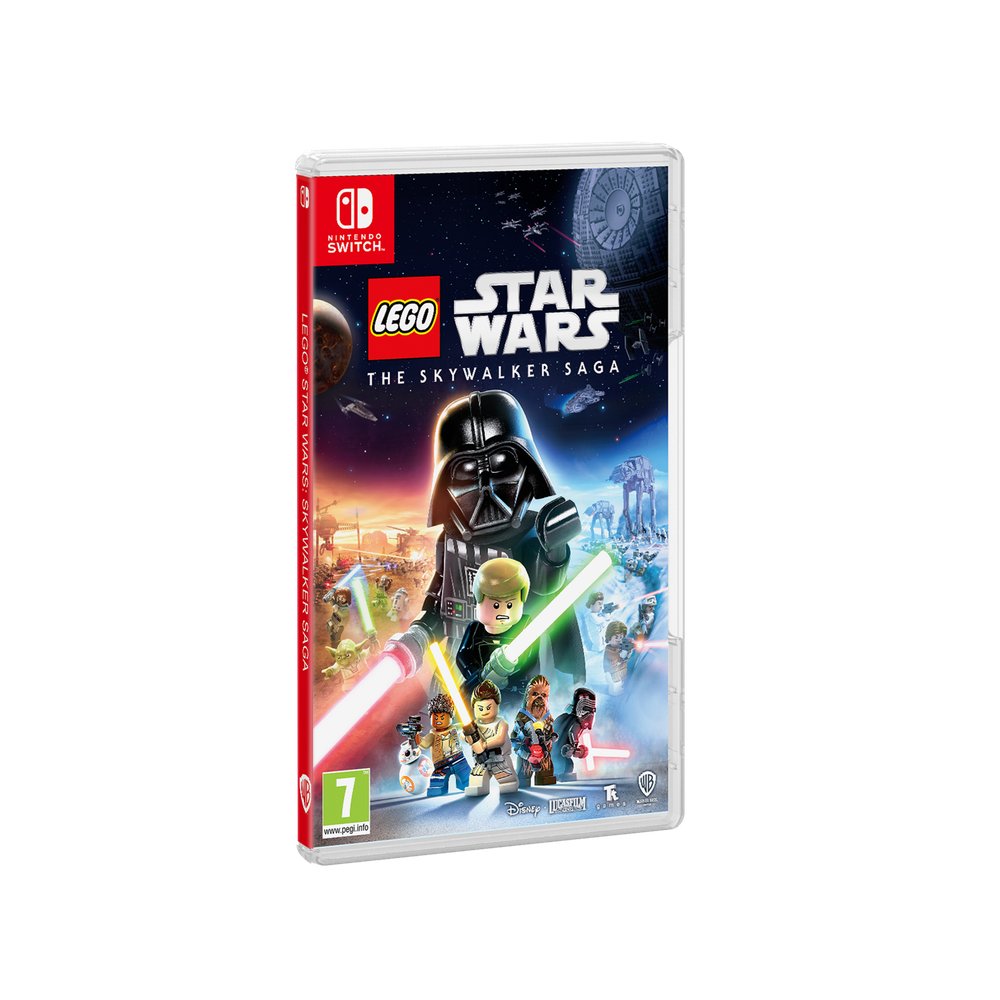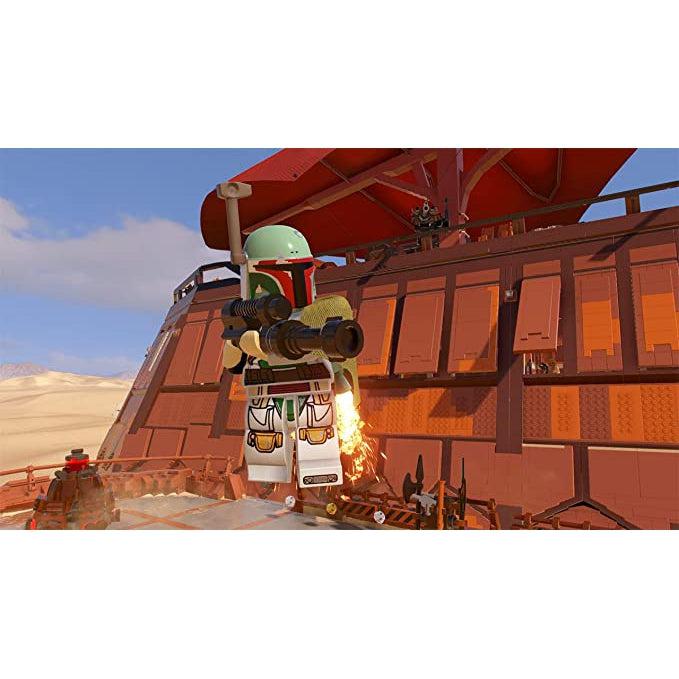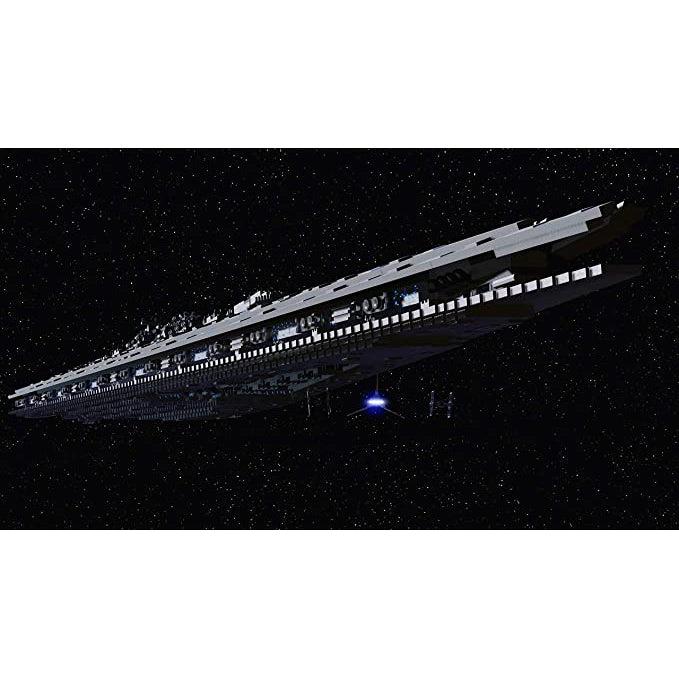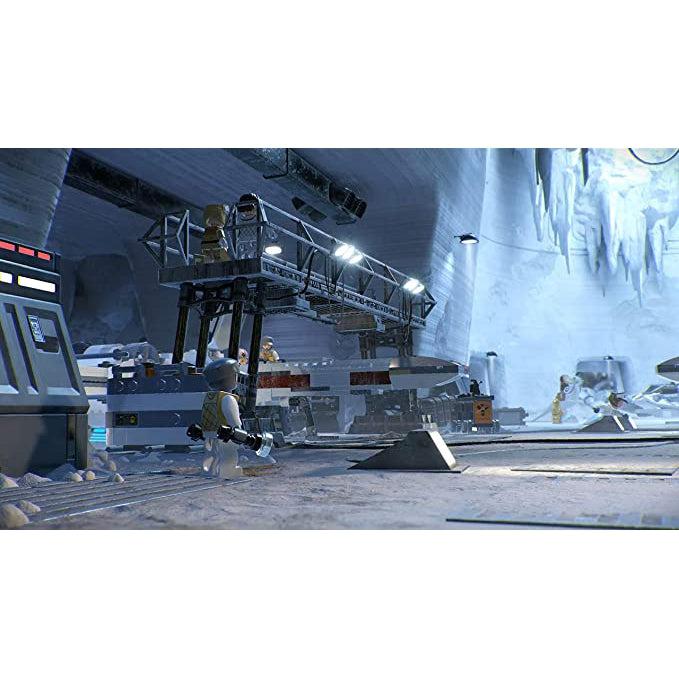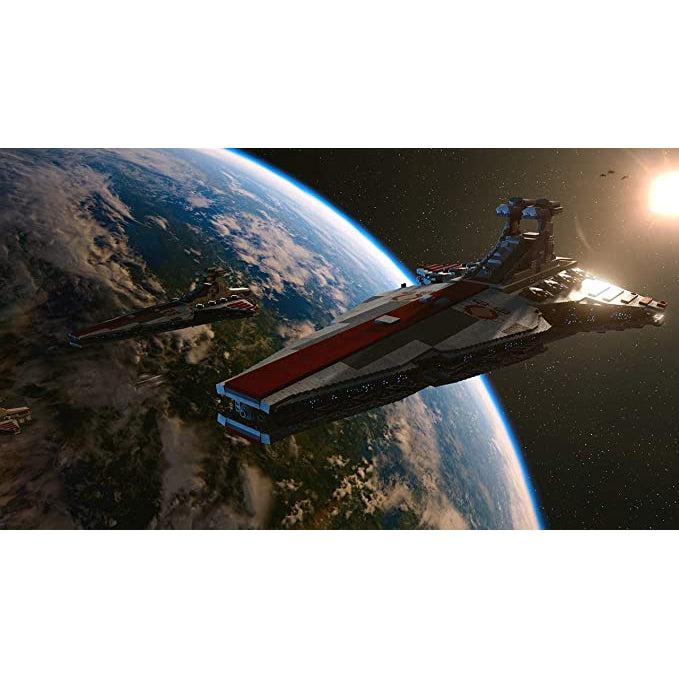 LEGO Star Wars: The Skywalker Saga (Nintendo Switch)
---
EXPLORE THE TRILOGIES IN ANY ORDER


Players will relive the epic story of all nine films in the Skywalker Saga, and it all starts with picking the trilogy of their choice to begin the journey.

DISCOVER LEGENDARY LOCALES


Players can visit well known locales from their favorite star wars films such as the mesas of Geonosis, to the swamps of Dagobah and the salt flats of Crait. They can unlock and have the freedom to seamlessly travel to 23 planets as they play through the saga or explore and discover exciting quests.

COMMAND POWERFUL VEHICLES


There are more than 100 vehicles from across the galaxy to command. Players can jump to lightspeed in the millennium falcon to outrun imperial starships, battle first order TIE fighters in resistance x-wings, or podraceon Tatooine. They can also join dogfights and defeat capital ships like the super star destroyer that can be boarded and explored.

IMMERSIVE PLAYER EXPERIENCES


Players can experience battles like never before in a Lego game by stringing different attacks together to form combo chains and fend off oncoming attacks. New blaster controls and mechanics allow players to aim with precision and take cover to plot their next move or utilize the skills of a jedi by wielding a lightsaber and using the power of the force.

UPGRADABLE CHARACTER ABILITIES


Exploration rewards players as they uncover KyberBricks which unlock new features and upgraded abilities across a range of character classes, including jedi, hero, dark side, villain, scavenger, scoundrel, bounty hunter, astromechdroid, and protocol droid.

ALWAYS FAMILY FRIENDLY


Fans of all generations can play together and experience the entire saga retold in new, fun-filled Lego humor. The game is an accessible entry point into the star wars galaxy that is easy for a younger audience to pick up and play while still deep enough for anyone to enjoy.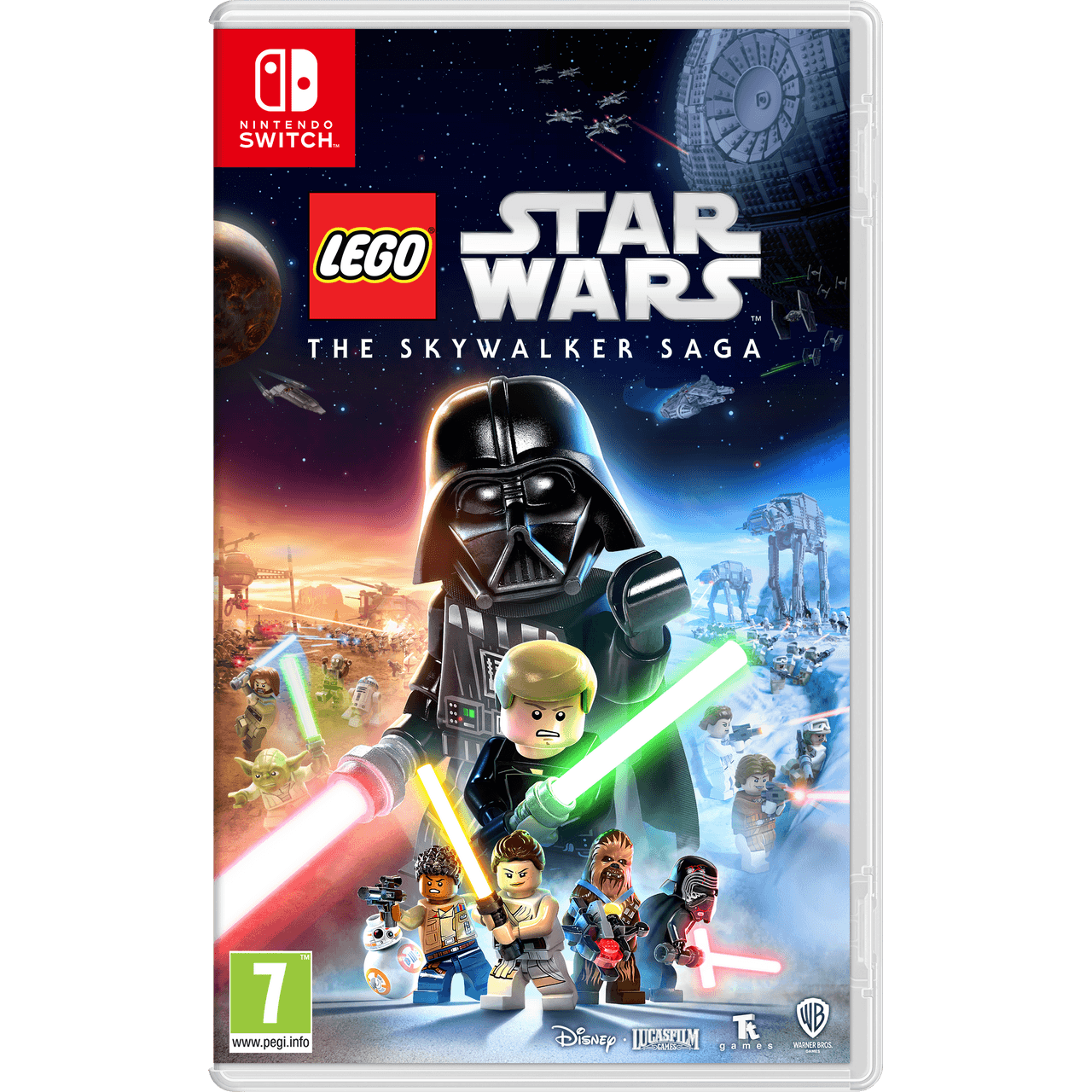 FAQ
See below our frequently asked question, for more FAQ, please click this link
How long will delivery take?

Delivery times are dependant on your location. For more information please see our Shipping Policy page. Please note all Controllers are handmade meaning the delivery option you select becomes active once the controller has been manufactured.
What payment methods are available?

We accept all major Credit/Debit cards, Apple Pay, Google Pay and Klarna.
There is a 1 year warranty included on all controller purchases. This does not cover accidental damage, loss or theft. All controllers come with a 3 month design warranty. This covers discolouring, chroming and scratching.