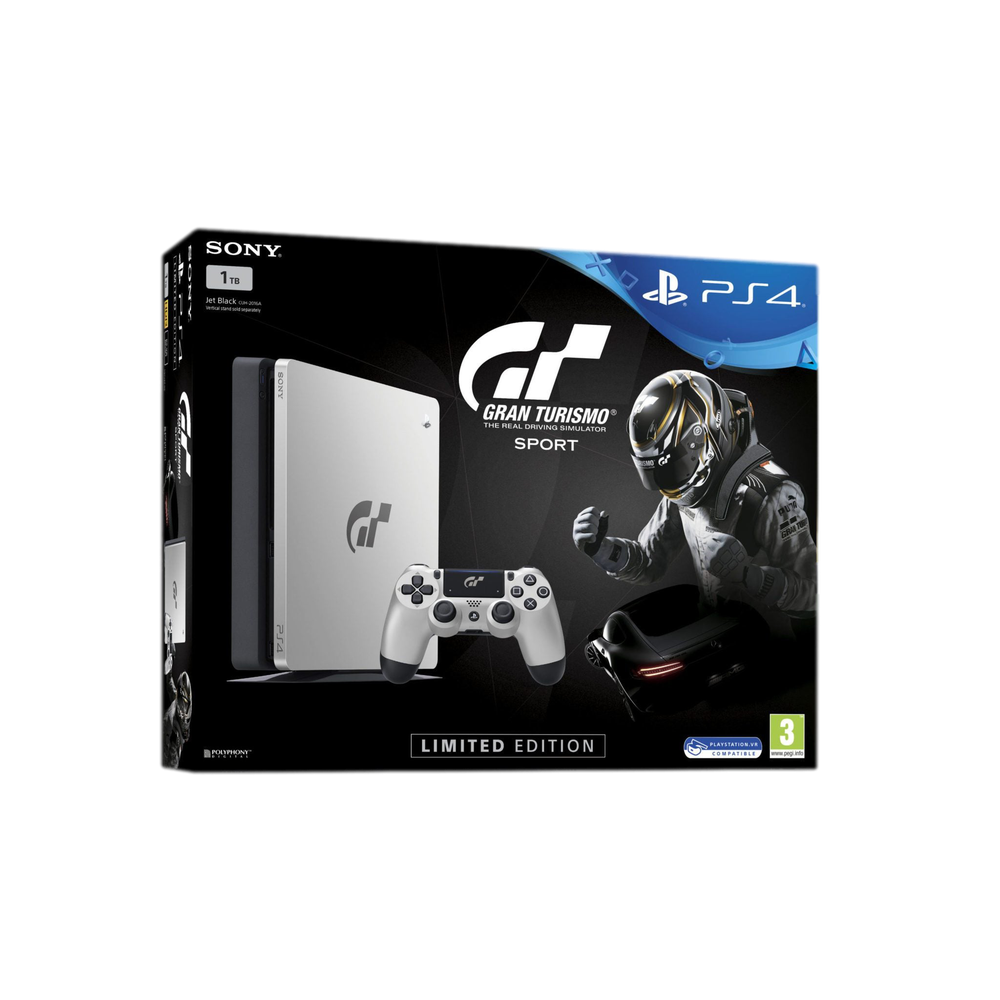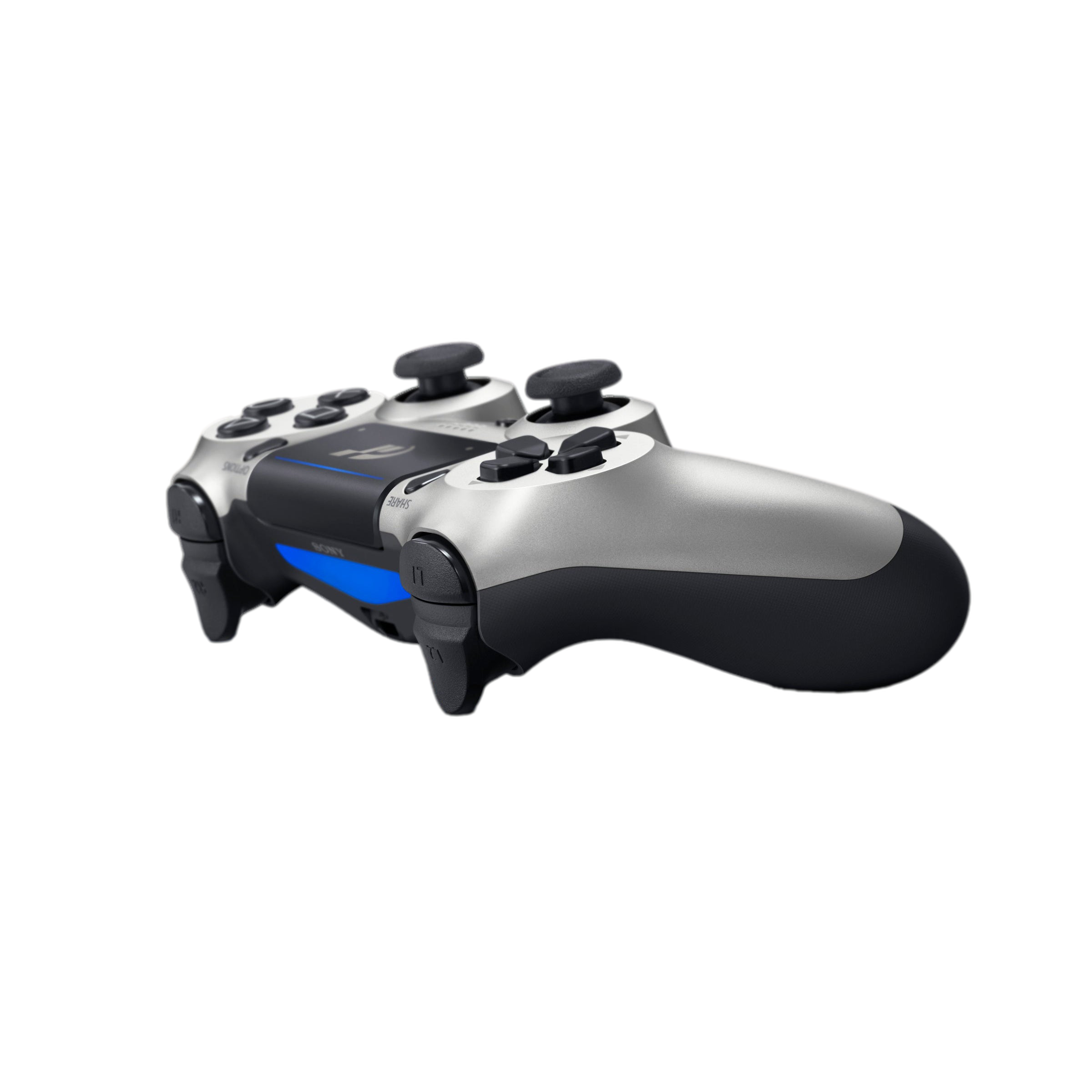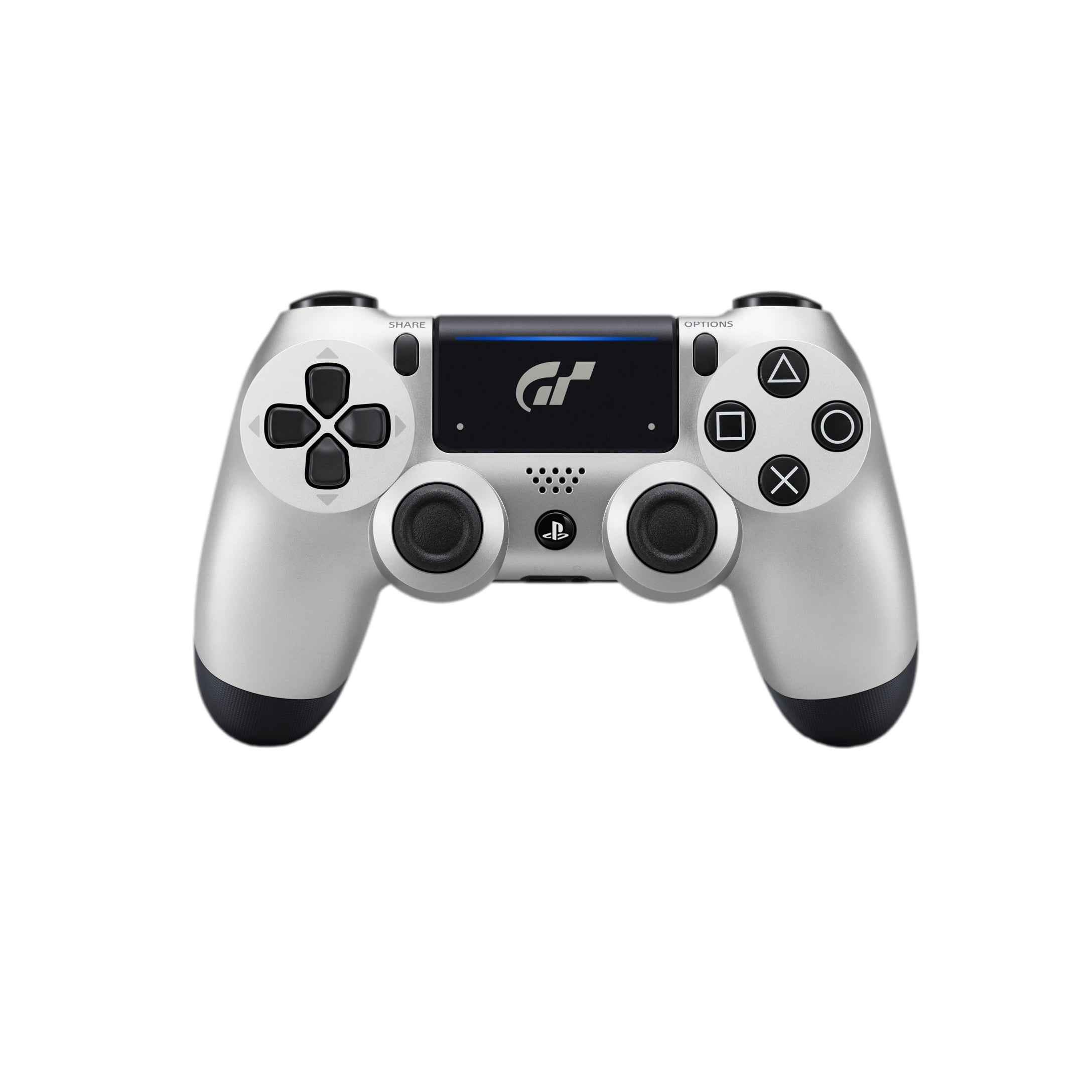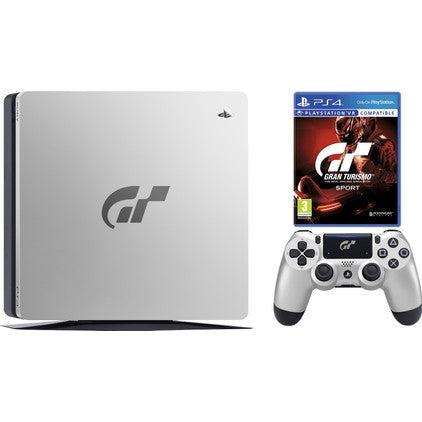 Gran Turismo Sport Limited Edition 1TB PS4 - New
---
PRODUCT GRADING

Boxed New, packaging may be soiled

WHAT IS IN THE BOX

Gran Turismo Sport Limited Edition 1TB PS4
Power & HDMI Cable
Controller


•Physical Copy of GT Sport on Blu-Ray Disc
•Bonus Content for the game - $250,000 in-game credits, stick packers, special racing helmet and more choice of avatars
•PlayStation 4 with 1TB storage – exclusively styled
•Customized DUALSHOCK 4 wireless controller

PRODUCT DESCRIPTION

Buckle up in the driver's seat for a ride of your life with this exclusive to GAME console. The Gran Turismo Sport Limited Edition PlayStation 1TB is a powerful console that takes your HDR gaming to another level. The unbelievable graphics can be admired on the Gran Turismo Sport game or any of your other favourite PlayStation games.

Get stuck into the high-speed race in your very own sports car on Gran Turismo Sport. Choose from a variety of luxurious and luscious sports cars including brands such as Ferrari, Bugatti and Mercedes.

In the singleplayer mode, there are a variety of challenges, races, endurance tests and much more to choose from. You can have hours of fun in the solo campaign alone and with a variety of tracks to choose from, you will be sure to have plenty of intense laps whilst playing Gran Turismo Sport.

The multiplayer offers even more modes and races for you to take part in. There are 3 daily events to choose from or you can opt for one of the scheduled championships to take part in. The online races shouldn't be missed! As you race you'll see your Driver Rating improve and you'll race with players on the same level so you can have an enjoyable race as a first-timer or professional racing driver.

The Limited Edition PlayStation 4 not only has a large storage space of 1TB but also has an exclusively designed silver faceplate and DUALSHOCK 4 wireless controller with a customized touchpad which displays the iconic GT insignia. The console and controller are both grey and make a wonderful addition to your game collection.

Purchase this Limited Edition PlayStation 4 1TB today and you will also receive special bonus content. This bonus content gives you an advantage when you first start up Gran Turismo Sport! It includes £250,000 in-game credits, livery sticker packs, in-game chrome racing helmet and 60 PlayStation avatars to choose from.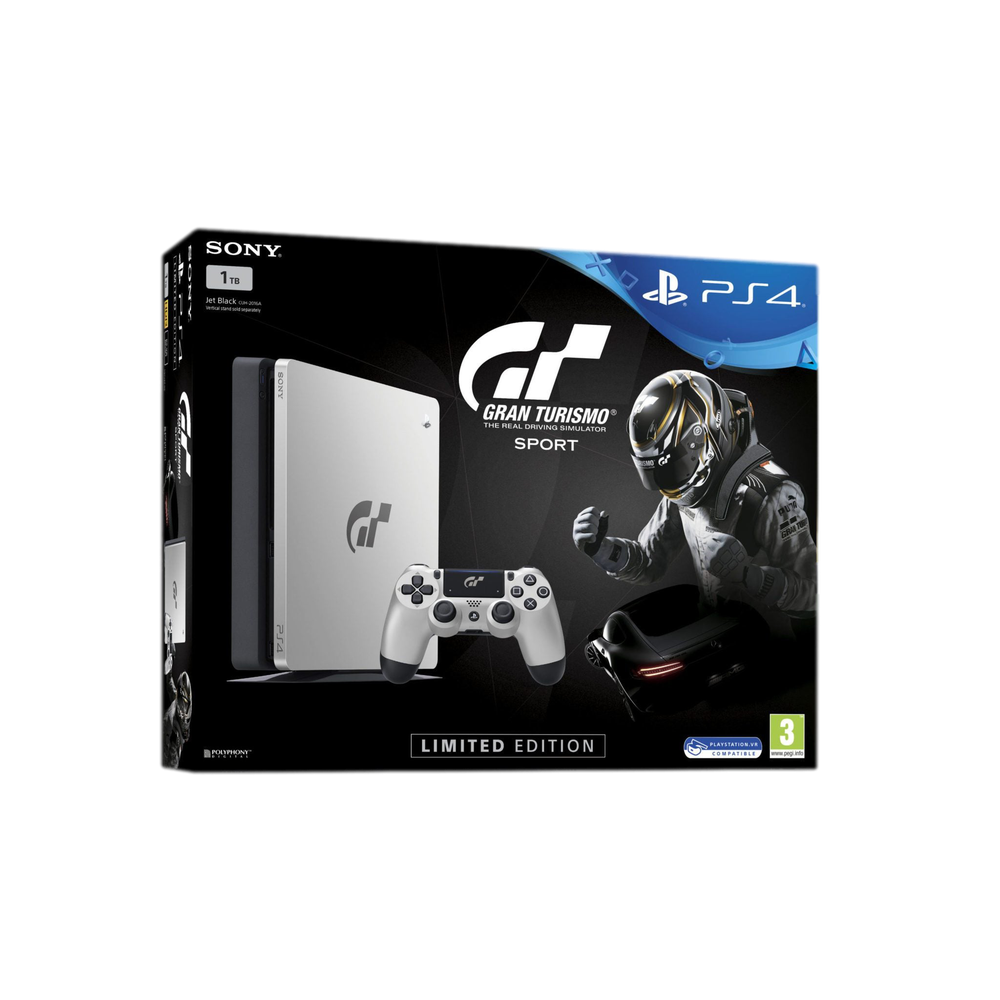 FAQ
See below our frequently asked question, for more FAQ, please click this link
How long will delivery take?

Delivery times are dependant on your location. For more information please see our Shipping Policy page. Please note all Controllers are handmade meaning the delivery option you select becomes active once the controller has been manufactured.
What payment methods are available?

We accept all major Credit/Debit cards, Apple Pay, Google Pay and Klarna.
There is a 1 year warranty included on all controller purchases. This does not cover accidental damage, loss or theft. All controllers come with a 3 month design warranty. This covers discolouring, chroming and scratching.