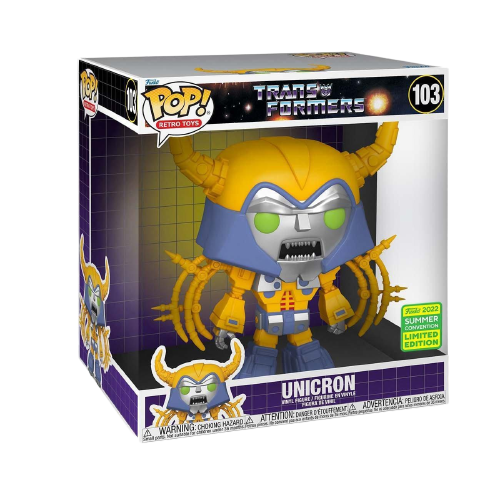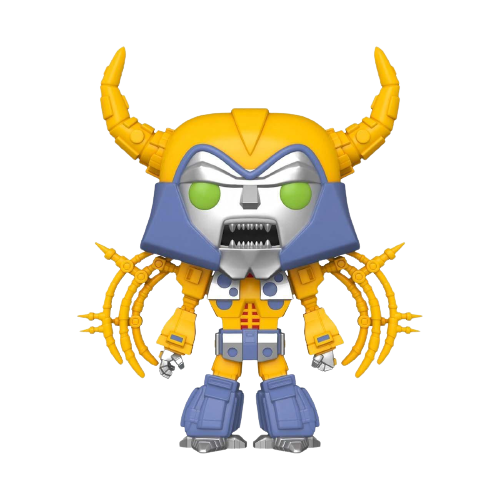 Funko Pop! Retro Toys Transformers Unicron - #103
---
PRODUCT GRADING

New - Packaging may be soiled.

Retail Box


WHAT IS IN THE BOX

Funko Pop! Retro Toys Transformers Unicron - #103

PRODUCT DESCRIPTION

Launched in the 80s, Hasbro's iconic Transformers line of action figures were something no child could do without. Well, this child anyway.

Transformers follows the war between the Autobots and the Decepticons, as they battled for intergalactic robotic supremacy. The beauty of the figures was that they actually transformed!

This Jumbo-Sized Pop! features the Lord of Chaos, Unicron, who is dedicated to consuming the multiuniverse. His massive form is powered by the consumption of planets, moons, stars, and even the very fabric of existence.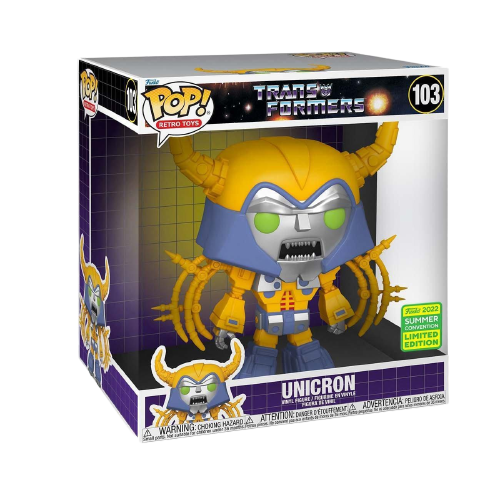 FAQ
See below our frequently asked question, for more FAQ, please click this link
How long will delivery take?

Delivery times are dependant on your location. For more information please see our Shipping Policy page. Please note all Controllers are handmade meaning the delivery option you select becomes active once the controller has been manufactured.
What payment methods are available?

We accept all major Credit/Debit cards, Apple Pay, Google Pay and Klarna.
There is a 1 year warranty included on all controller purchases. This does not cover accidental damage, loss or theft. All controllers come with a 3 month design warranty. This covers discolouring, chroming and scratching.