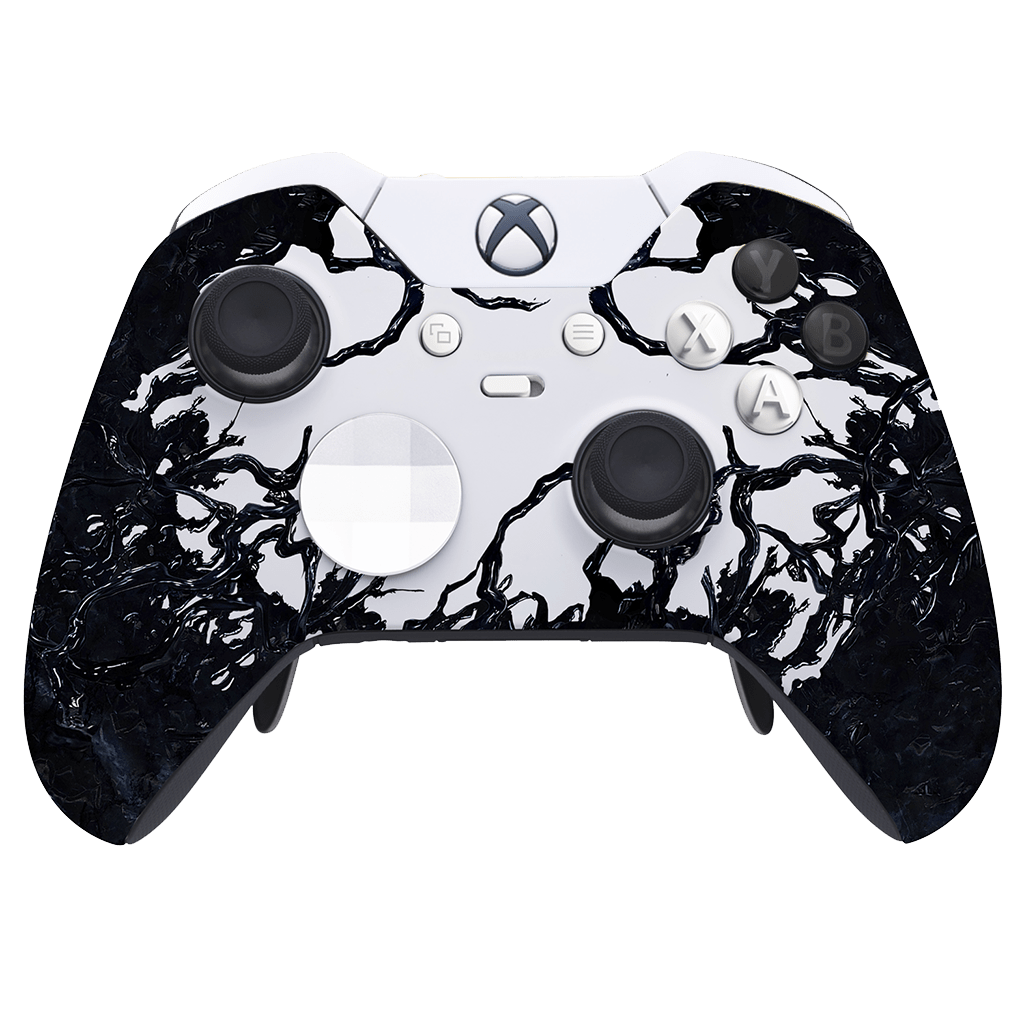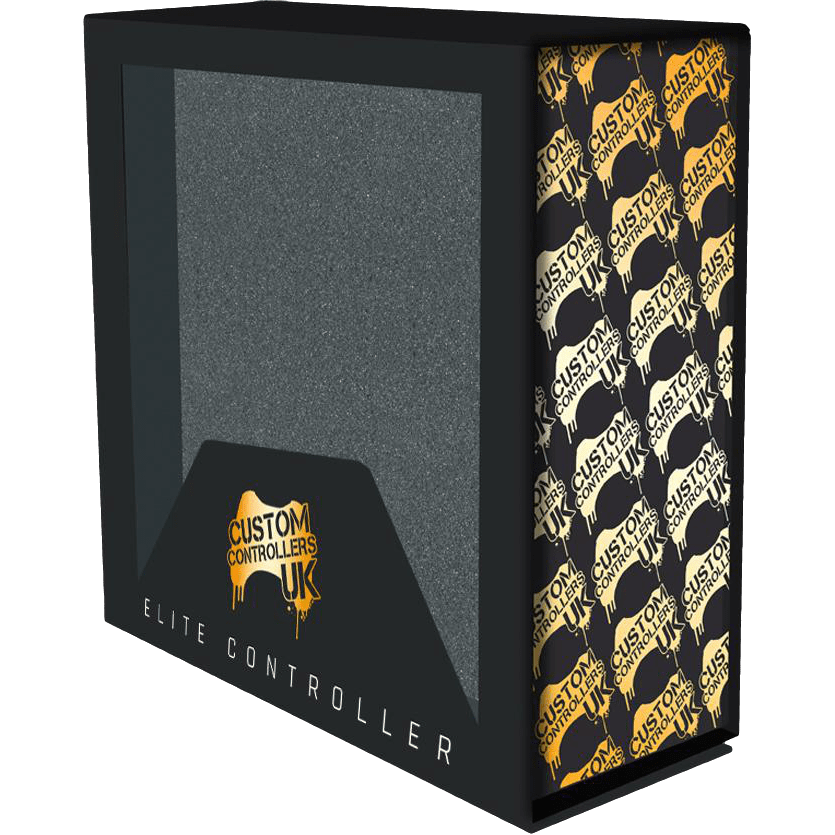 Xbox Elite Series 1 Controller - Venom Edition
---
Xbox Elite Series 1 Controller - Venom Edition

Embrace your inner darkness with the Venom Edition Custom Xbox Elite Controller.  

Meet the controller that will bring the darkness out of you and take your gameplay right to the next level. Evolve with your controller and get your hands on one of the best custom Elite controllers that you can get. Our Venom Edition custom Xbox Elite controller features a bold black and white design that look as if it is infesting the controller. Inspired by one of the world's favourite villains and exclusive to Custom Controllers UK (so you can't find it anywhere else!). 

This controller will give you the highest level of performance every time you play your game, packed with features, controls and parts that are designed to give you the edge over all of your opponents. Perfect for both casual and competitive gameplay and fitted with a mind-blowing design that gives this controller the ultimate look. This controller is a game-changer and a must-have for all players who love getting competitive. And its thanks to these features why it is so good: 

Countless ways to customize your controls through the elite app will allow you to change different controls, such as trigger values, different button assignments, the sensitivity of thumbsticks and many more changeable customisations for you to discover. 

 

Hair triggers can be activated by using a switch on the controller, giving you the ability to fire faster. 

 

Slots on the back of the controller that can hold changeable paddles, that can be used for movement and different controls. These paddles can be attached or moved at any time without any tools. A variety of different thumbsticks and D-pads are included that are easy to change for personal preference. 

 

An improved and enhanced grip, reinforced rubber rings around each thumbstick to improve durability and lower friction.

 

We want to make sure that any controller you buy from us is at the very top quality, and that is very important with a custom Elite Xbox controller. This is why we only use genuine brand-new Xbox Elite controllers in the creation of our Xbox Elite custom controllers. Not only does this ensure a super high standard of quality on our custom Elite controllers, but also so that all of the features will work incredibly smoothly from the moment the controller is delivered. 

And because of the Xbox Elite controller's wide compatibility with Xbox One, Xbox Series X/S and Windows 7/8.1/10, you can enjoy this controller and all of its top-of-the-line features on any platform you choose. Enjoy a bit of aim assist and powerful features on your PC or enjoy the highest level of performance on Xbox Series X with a terrific new controller. 

Love this controller design not only do we have this design on Xbox Elite, but we also have Xbox One editions and PS4 editions! So, you can get this controller on the platform of your choosing.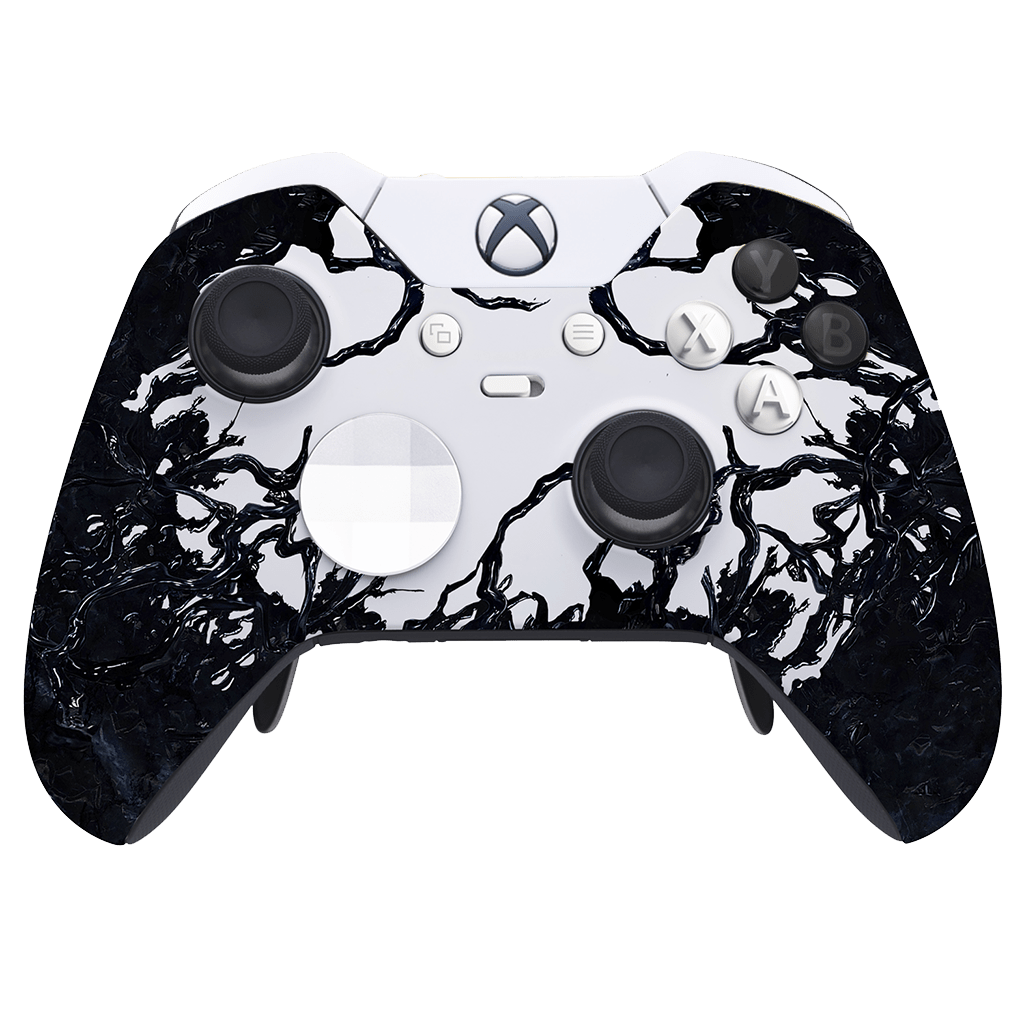 FAQ
See below our frequently asked question, for more FAQ, please click this link
How long will delivery take?

Delivery times are dependant on your location. For more information please see our Shipping Policy page. Please note all Controllers are handmade meaning the delivery option you select becomes active once the controller has been manufactured.
What payment methods are available?

We accept all major Credit/Debit cards, Apple Pay, Google Pay and Klarna.
There is a 1 year warranty included on all controller purchases. This does not cover accidental damage, loss or theft. All controllers come with a 3 month design warranty. This covers discolouring, chroming and scratching.
This product has no reviews yet.