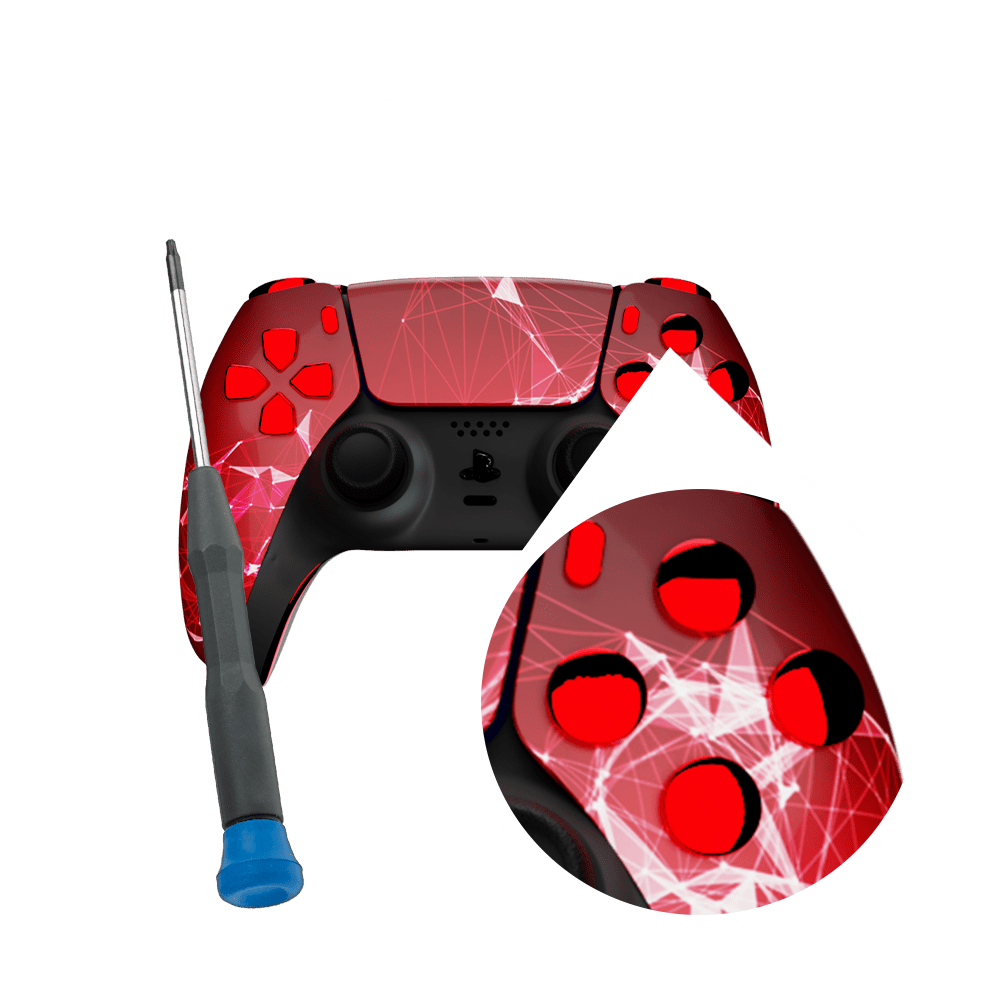 Custom Controllers PS5 DualSense Controller Repair Service - Button Repair/Replace
---
The buttons on a PS5 DualSense controller are absolutely necessary when it comes to gaming online. They serve a massive purpose in every game, giving you the ability to interact with different items and gear in-game, switch between items, change stances, jumping and so much more. And once the buttons start to stick or become broken, these vital actions become impossible to complete.


This is why we have set up our PS5 Controller Button replacement/repair service. We will replace or repair your broken or sticky buttons and put new ones in their place. So that you can perform all of the in-game actions that you need to win your game or just play in general.


Upon the purchase of this service, we will send you a shipping label. Use this shipping label to send your PS5 controller straight to us. Once we have received your controller, we will repair it and return it to you without any delay.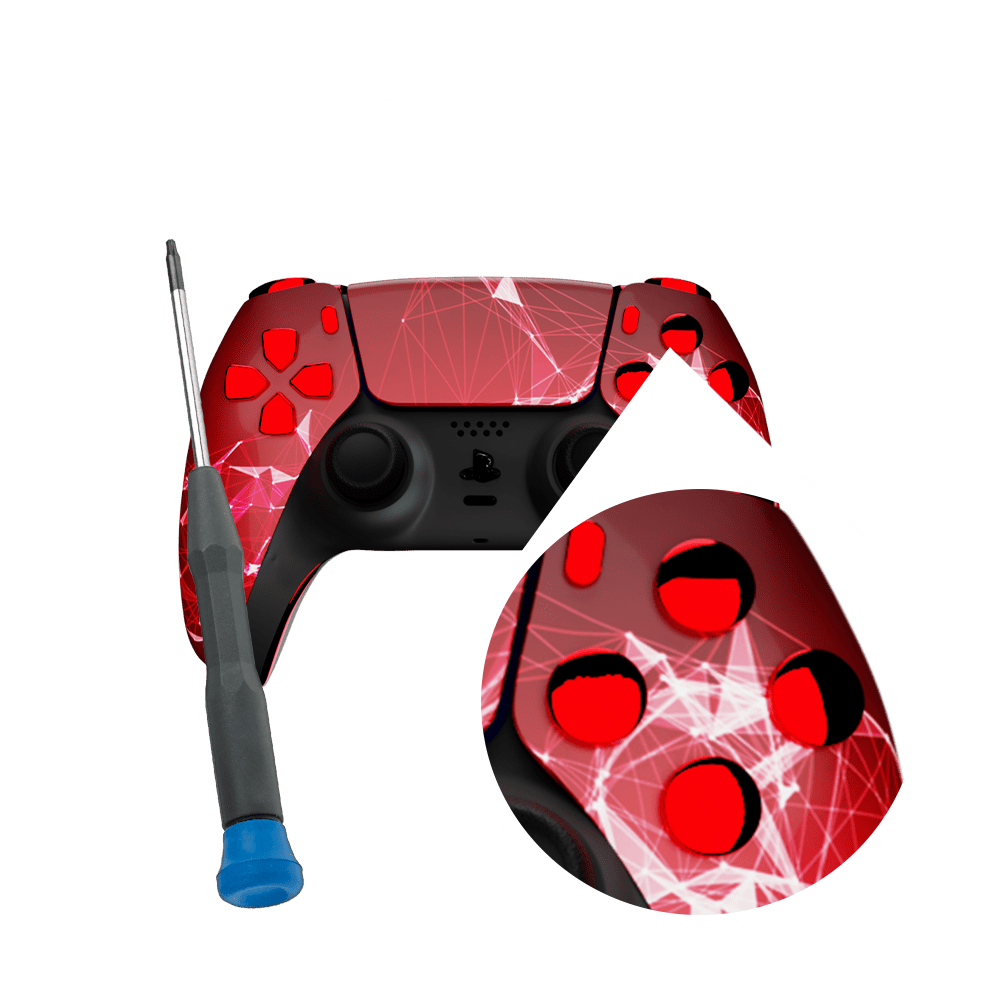 FAQ
See below our frequently asked question, for more FAQ, please click this link
How long will delivery take?

Delivery times are dependant on your location. For more information please see our Shipping Policy page. Please note all Controllers are handmade meaning the delivery option you select becomes active once the controller has been manufactured.
What payment methods are available?

We accept all major Credit/Debit cards, Apple Pay, Google Pay and Klarna.
There is a 1 year warranty included on all controller purchases. This does not cover accidental damage, loss or theft. All controllers come with a 3 month design warranty. This covers discolouring, chroming and scratching.
This product has no reviews yet.