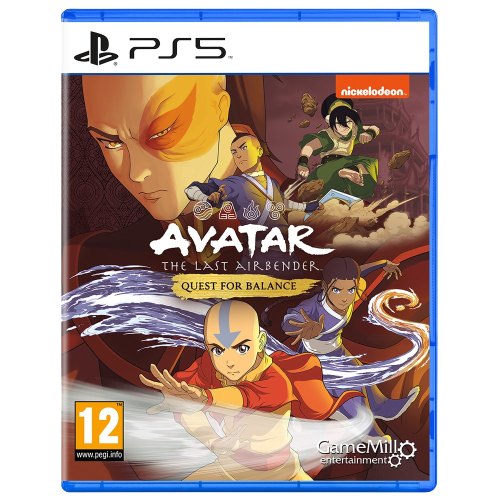 Avatar: The Last Airbender - Quest for Balance (PS5)
---
RELEASE DATE: 22nd September 2023

PRODUCT GRADING


Grade New - Brand New sealed.


PRDOUCT INFORMATION

Team Avatar is back in this action-adventure game!

Relive the epic adventure of the original Avatar: The Last Airbender series as you play as Aang and his friends and master the elements, explore the most unique locations from the series, solve challenging environmental puzzles and experience the most heart touching moments of Aang's story. Play the story solo or with a friend through the game's unique two-player co-op mode. Explore the world of Avatar and travel across the four nations through a 1-2 player co-op 18-chapter adventure.

Embrace your destiny and complete Aang's original adventure; replay each chapter whenever you choose to re-experience your favourite moments from the series. Unlock the mysteries and navigate challenging puzzles using bending and the unique abilities of water, earth, fire and air; upgrade your abilities throughout the story to unleash the full potential of the Avatars including Aang, Toph, Sokka, and Katara.

Restore balance to the world by defending your party against opposing forces using a mix of complex bending-based combos to deal damage to Fire Nation soldiers and other various adversaries. Channel your intellect through a mix of combat and unique puzzles to take down key bosses preventing you from completing your quest.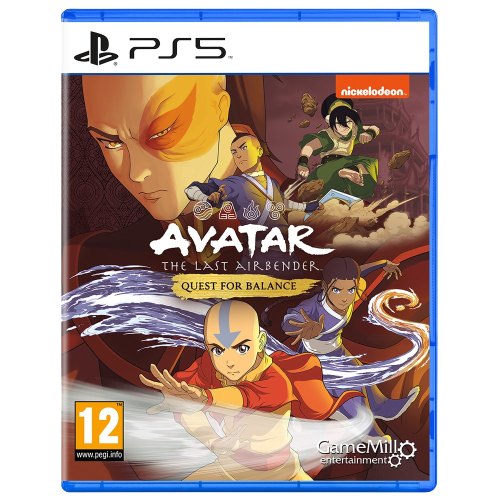 FAQ
See below our frequently asked question, for more FAQ, please click this link
How long will delivery take?

Delivery times are dependant on your location. For more information please see our Shipping Policy page. Please note all Controllers are handmade meaning the delivery option you select becomes active once the controller has been manufactured.
What payment methods are available?

We accept all major Credit/Debit cards, Apple Pay, Google Pay and Klarna.
There is a 1 year warranty included on all controller purchases. This does not cover accidental damage, loss or theft. All controllers come with a 3 month design warranty. This covers discolouring, chroming and scratching.
This product has no reviews yet.