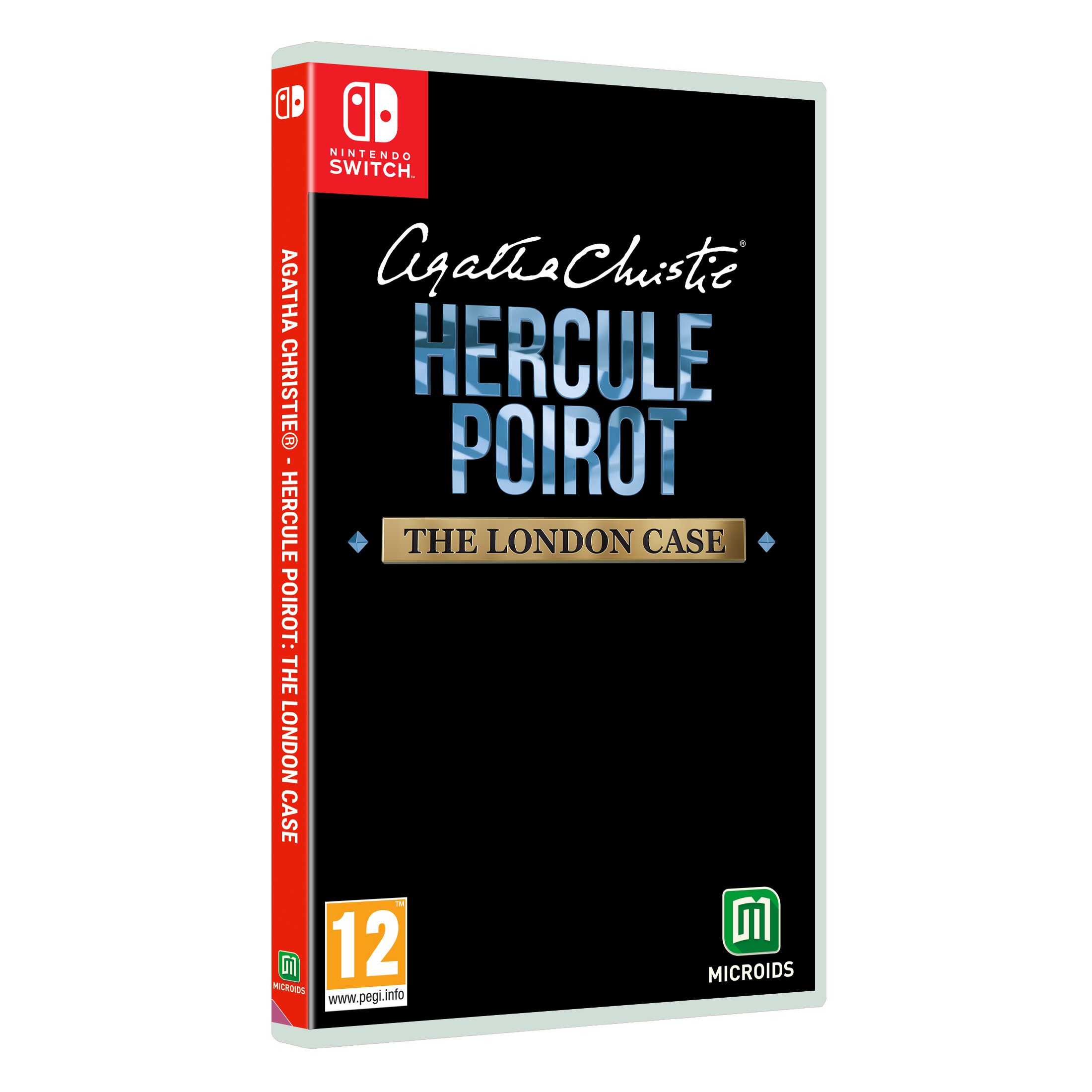 Agatha Christie - Hercule Poirot: The London Case (Nintendo Switch)
---
EXPERIENCE A NEW ADVENTURE, CITY AND… PARTNER


From the brilliant mind of the BAFTA Award-Wining studio, Blazing Griffin, get ready for a new adventure as Hercule Poirot travels to London for a seemingly simple task of delivering a painting for an exhibition.

However, a mishap along the way leads to an unexpected encounter with a young insurance agent, Arthur J.M. Hastings.

For the first time ever, players will have the opportunity to team up with Poirot's well-known sidekick in the books as they uncover a new mystery. Experience a new location, adventure, and partner in this exciting next chapter of Hercule Poirot in his youth.

▪ STRONG NARRATIVE: Featuring a compelling and engaging story that immerses players in the world of Hercule Poirot. Players will experience Poirot's youth in London and will be able to explore the city while uncovering clues and solving mysteries.

▪ COLLECT CLUES: Inspect new environments and search for clues in a first-person view and engage in conversation with new and suspicious characters in a more cinematic approach.

▪ SOLVE THE MYSTERY and contradict characters' alibis by matching all collected clues in a brand new minigame feature.

▪ ENHANCED ENVIRONMENTS: The optimised engine magnifies 3D isometric renders to bring more depth and life to each scene.

▪ A BRILLANT ADVENTURE & MYSTERY GAME: Players will enjoy many investigation features, this will include interviewing suspects, collecting evidence, and piecing together clues to solve the mystery.
FAQ
See below our frequently asked question, for more FAQ, please click this link
How long will delivery take?

Delivery times are dependant on your location. For more information please see our Shipping Policy page. Please note all Controllers are handmade meaning the delivery option you select becomes active once the controller has been manufactured.
What payment methods are available?

We accept all major Credit/Debit cards, Apple Pay, Google Pay and Klarna.
There is a 1 year warranty included on all controller purchases. This does not cover accidental damage, loss or theft. All controllers come with a 3 month design warranty. This covers discolouring, chroming and scratching.
This product has no reviews yet.