NBA 2K19 X CUSTOM CONTROLLERS

Exclusive and Limited Edition NBA 2K19 Controllers
Custom Controllers UK were approached by
game developer 2K Games to create a collection of customised controllers
that would be sent to a series of Sport Stars, Gamers and Influencers
to celebrate the release of NBA 2K19. One of the highest selling video
games of 2019! Custom Controllers accepted the challenged and designed
the NBA 2K 20th Anniversary Controller. Available for Playstation &
Xbox One.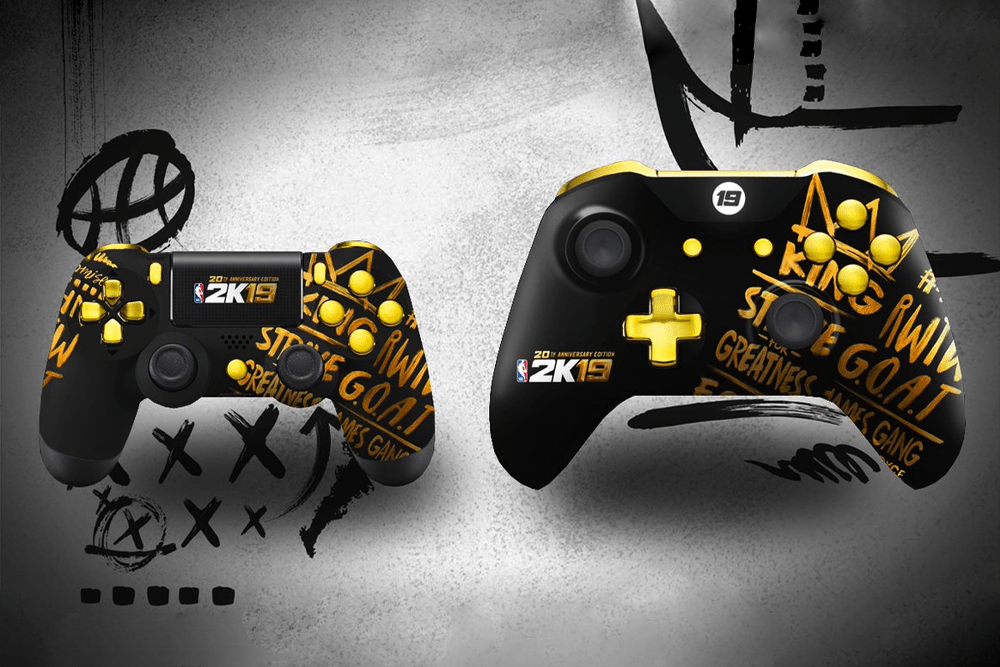 What is NBA 2K19?
NBA 2K19 is a basketball simulation game developed by Visual Concepts
and published by 2K Sports in 2018. It features improved graphics and
gameplay mechanics, offering players realistic basketball action. The
game includes various modes, including MyCareer, MyTeam, and MyGM,
giving players different ways to customize their experience.
12,000,000
NFS Heat Units Sold (Games)