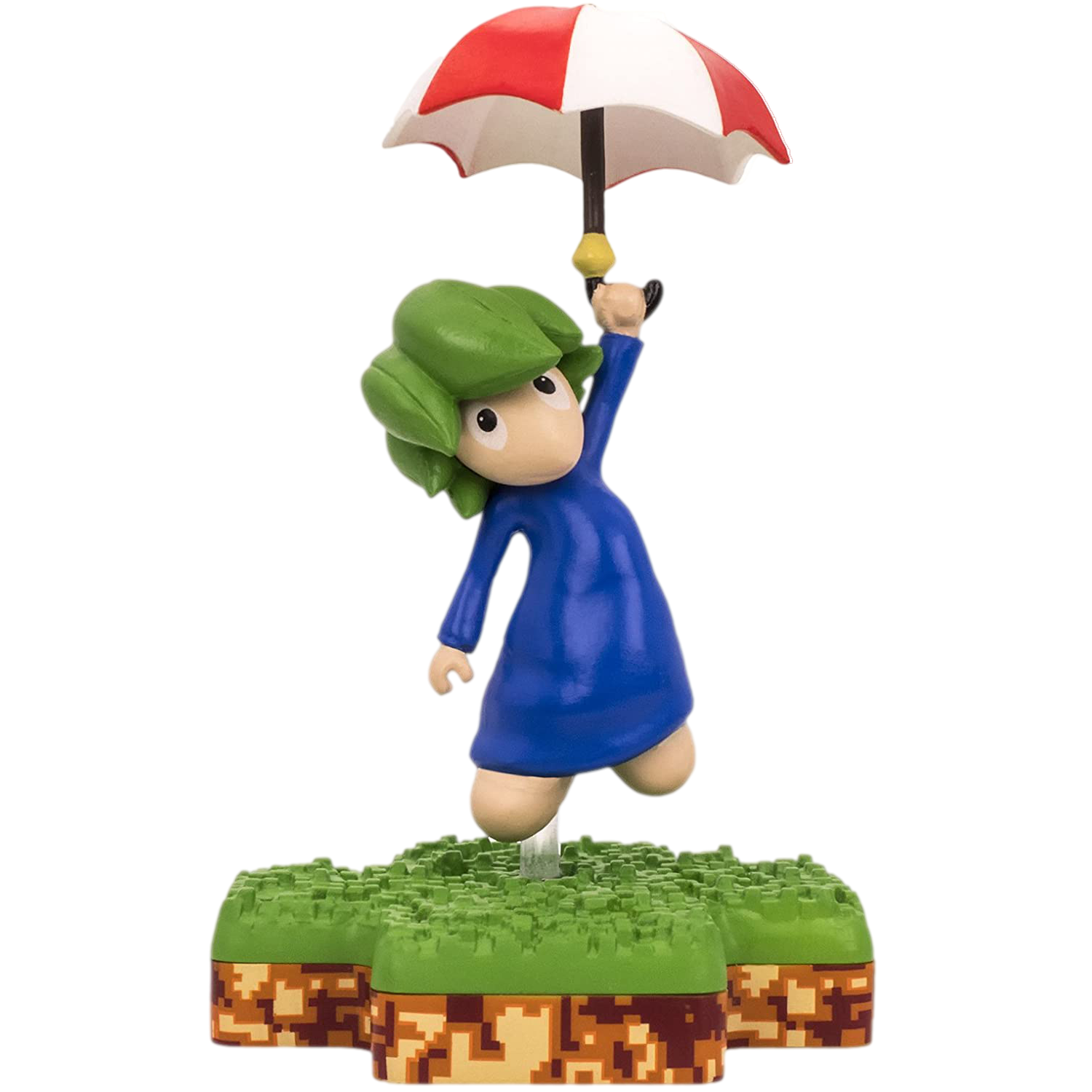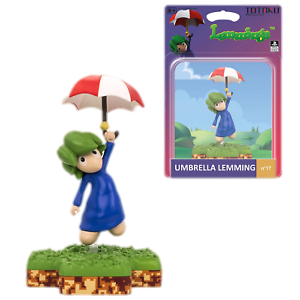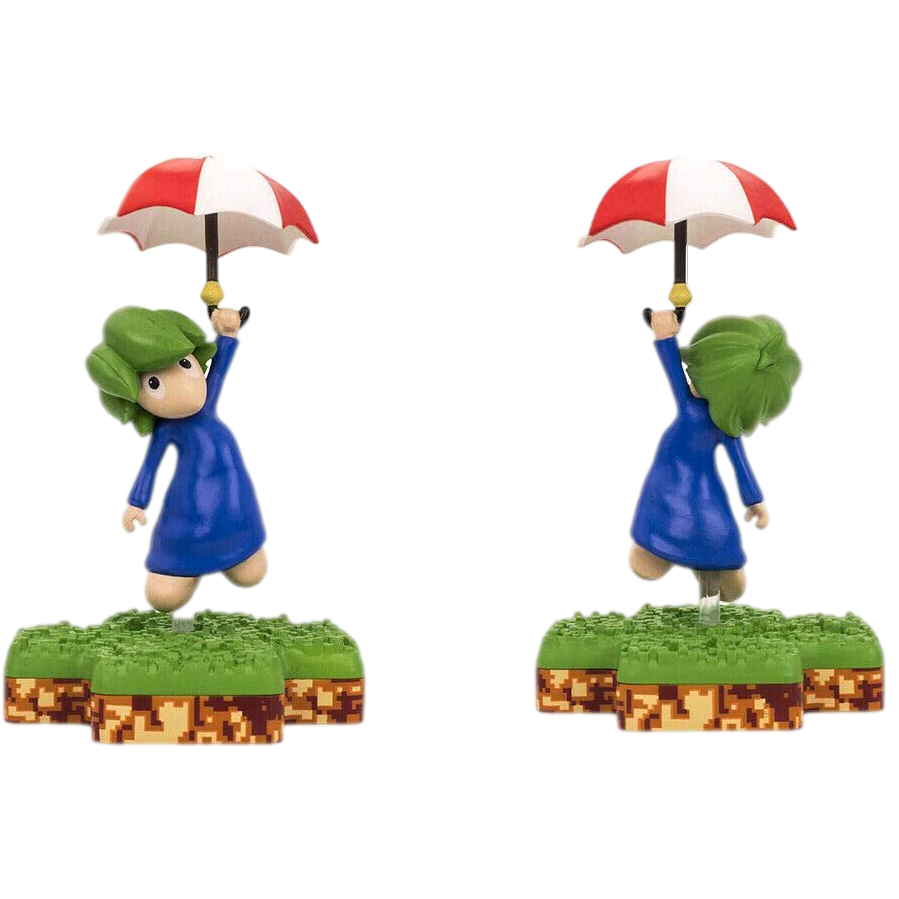 Totaku - Lemmings - Umbrella Lemmings First Edition
---
PRODUCT GRADING

WHAT IS IN THE BOX

Totaku Umbrella Lemmings First Edition Figure


PRODUCT DESCRIPTION

Fan of the legendary puzzle-solving game, Lemmings? Get your own TOTAKU™ Umbrella Lemming today.

Lemmings was first published on the Amiga in 1991 but after becoming one of the best-received video games, it was developed for various other platforms. Requiring strategy, this puzzle was incredibly popular and had multiple sequels, remakes and went on to inspire a lot of other legendary games.

To pass each level you were required to assign a skill to each Lemming to create a safe passage for your Lemmings to use. This TOTAKU™ is based on the Lemmings that use an umbrella to fall safely to the ground.

Raging rivers, steep cliffs, pits of lava, mechanical spikes – the danger is barely a footstep away for the relentlessly marching hordes of cutesy, green-haired rodents.

First released in 1991 on Amiga, Lemmings was one of the best-received and best-selling games of the early 90s. After its success, many spin-offs, remakes, and sequels were made on various other platforms. The Lemming fun has been continued for years inspiring many games with its strategic puzzle style.

To pass each level, you were required to make a safe passage for your Lemmings to escape from whilst assigning each one with a specific skill. This particular TOTAKU™ represents the 'Floaters' which are the Lemmings who can safely fall from a height.

Requiring strategy with real-time puzzle-solving, Lemmings was considered the first game to inspire future puzzle-solving games. It was legendary and one of the most iconic games to be made.

All TOTAKU™ figurines are numbered so you can collect all your gaming heroes. The figures stand at 10cm tall and are highly detailed to represent the much-loved characters. There are multiple ways to display Umbrella Lemming making this TOTAKU™ a great addition to any gamers collection. The non-articulated, cross-shaped, and unique base ensure the figures are of high quality and sturdy.
Included for no extra cost!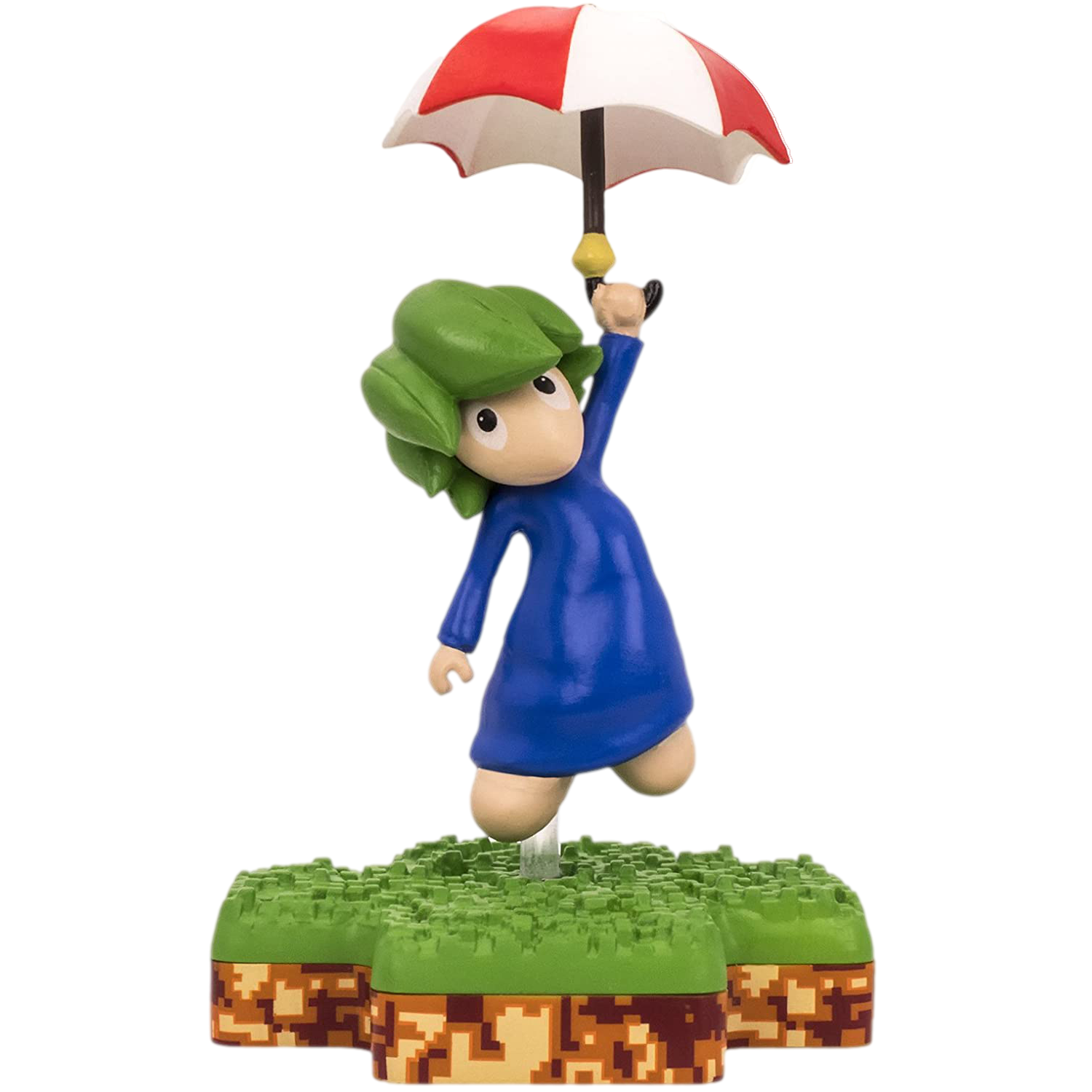 FAQ
See below our frequently asked question, for more FAQ, please click this link
How long will delivery take?

Delivery times are dependant on your location. For more information please see our Shipping Policy page. Please note all Controllers are handmade meaning the delivery option you select becomes active once the controller has been manufactured.
What payment methods are available?

We accept all major Credit/Debit cards, Apple Pay, Google Pay and Klarna.
There is a 1 year warranty included on all controller purchases. This does not cover accidental damage, loss or theft. All controllers come with a 3 month design warranty. This covers discolouring, chroming and scratching.
This product has no reviews yet.