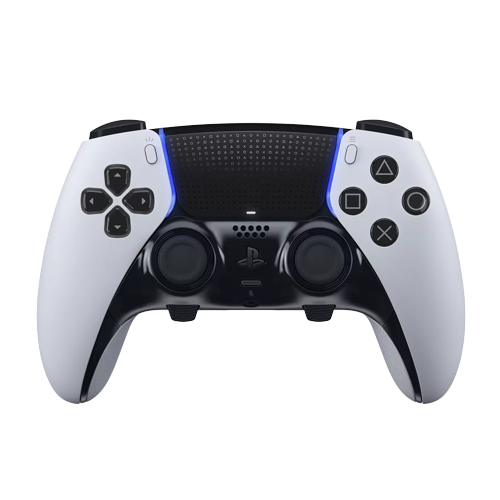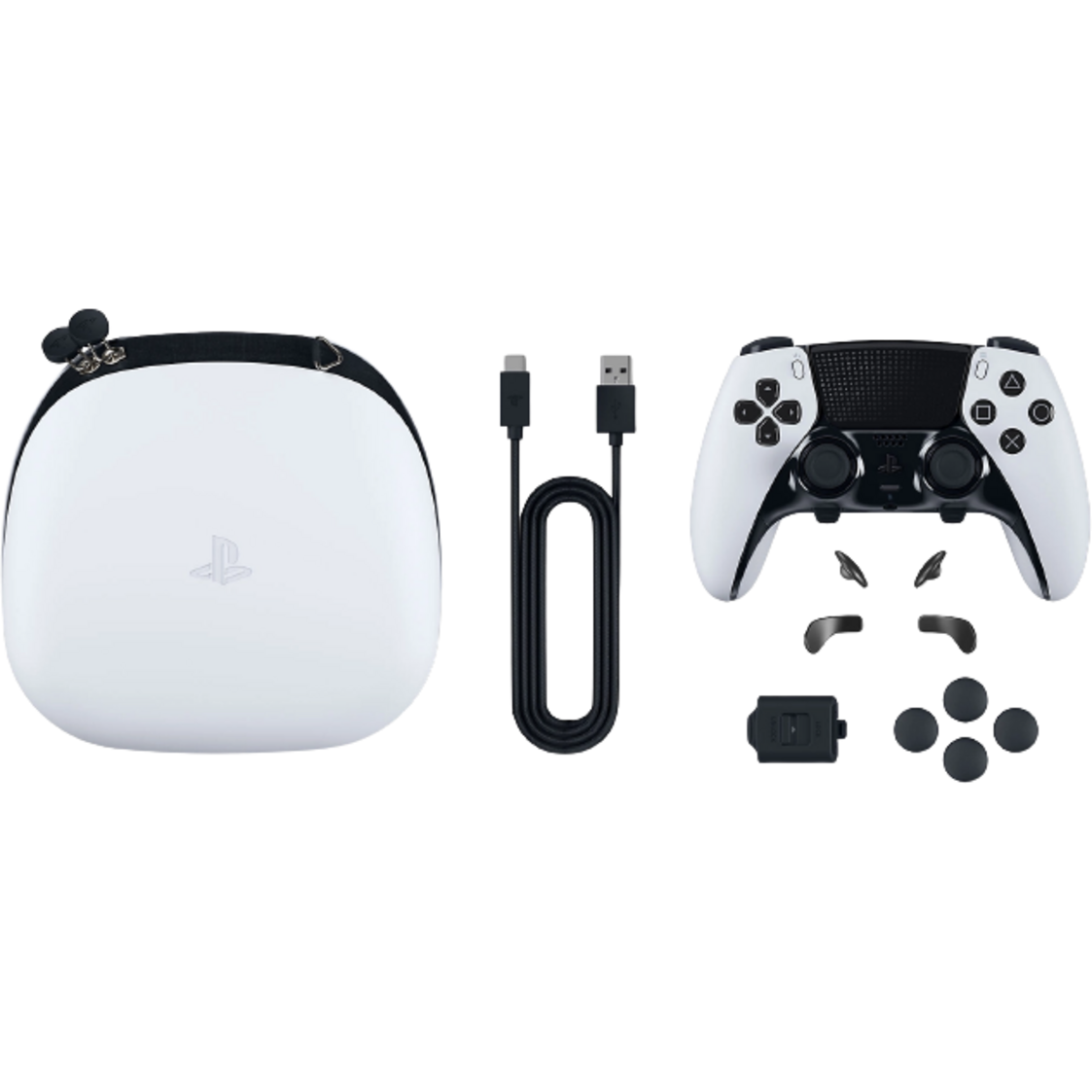 Sony PlayStation 5 DualSense Edge Wireless Controller - New
---
Product Grading


Brand New
Original Retail Box

Product Information

Built with high performance and personalization in mind, this new PS5 controller invites you to craft your own unique gaming experience so you can play your way.

Ultra-Customisable Controls

The DualSense Edge wireless controller invites you to craft your own unique gaming experience so you can play your way. Get an edge in gameplay by creating your own custom controls to fit your playstyle. Changeable stick caps, remappable inputs and custom settings make your DualSense Edge uniquely yours. Fine tune your aim by adjusting stick sensitivity and dead zones, set the travel distance of your triggers for faster inputs, and quickly swap between control profiles.

Quick access profile settings menu

Simply press the Fn button and Options button while in game to open the customisation menu, where you can quickly change your settings. 

Remappable buttons

Customise the control layout of your favourite games so the commands you need are always exactly where you want them to be. Save your button configurations to your player profile and switch between them without leaving your game.

Adjustable triggers, stick sensitivity & vibration intensity

Configure your stick sensitivity, stick dead zones, and trigger dead zones for finely tuned inputs, and even set your vibration intensity for a completely customized play experience.

Quick-swap control profiles

Once you've found your ideal control settings, you can save them to unique profiles and swap between them on-the-fly, so your favourite configurations are always ready when you are.

DualSense wireless controller features built in

Experience all the immersive features of the DualSense wireless controller, including haptic feedback, adaptive triggers, a built-in microphone, motion controls and more in supported titles.

Signature comfort and slip-resistant inner grips

Enjoy the same signature comfort of the original DualSense wireless controller, now enhanced with slip-resistant inner grips. Ideal for long sessions in single player games and staying comfortable during intense competitive play.

Compatible with the DualSense charging station

Keep two controllers fully charged - including your DualSense Edge wireless controller - with the quick and easy click-in design of the DualSense charging station, available to buy now.

Mappable Back Buttons


Swappable back buttons can be configured to any other button input, so you've always got game-changing actions and essential controls at your fingertips. Plus, with two different styles of button to choose from, you can pick an input type that feels just right for your playstyle.

Replaceable Stick Modules


Play for longer with swappable replacement stick modules available to purchase separately.

Carrying Case


Keep your DualSense Edge wireless controller and its components together and organised in one spot with an included Carrying Case. You can even charge the controller via USB connection while it's stored in the case to make sure you're always ready for your next play session.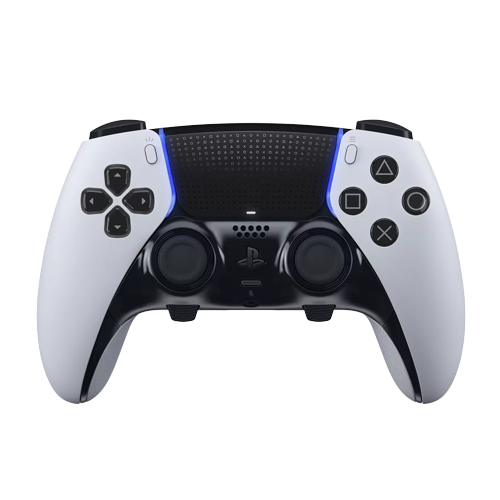 FAQ
See below our frequently asked question, for more FAQ, please click this link
How long will delivery take?

Delivery times are dependant on your location. For more information please see our Shipping Policy page. Please note all Controllers are handmade meaning the delivery option you select becomes active once the controller has been manufactured.
What payment methods are available?

We accept all major Credit/Debit cards, Apple Pay, Google Pay and Klarna.
There is a 1 year warranty included on all controller purchases. This does not cover accidental damage, loss or theft. All controllers come with a 3 month design warranty. This covers discolouring, chroming and scratching.