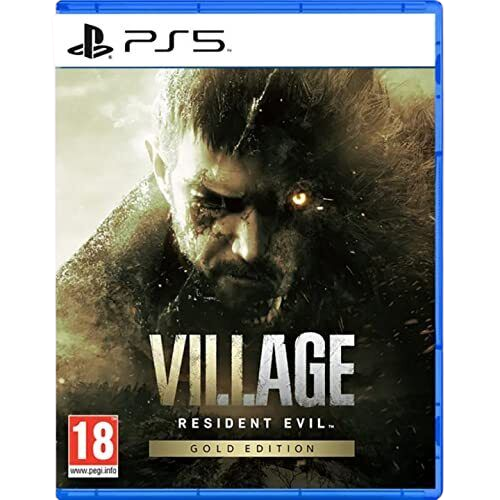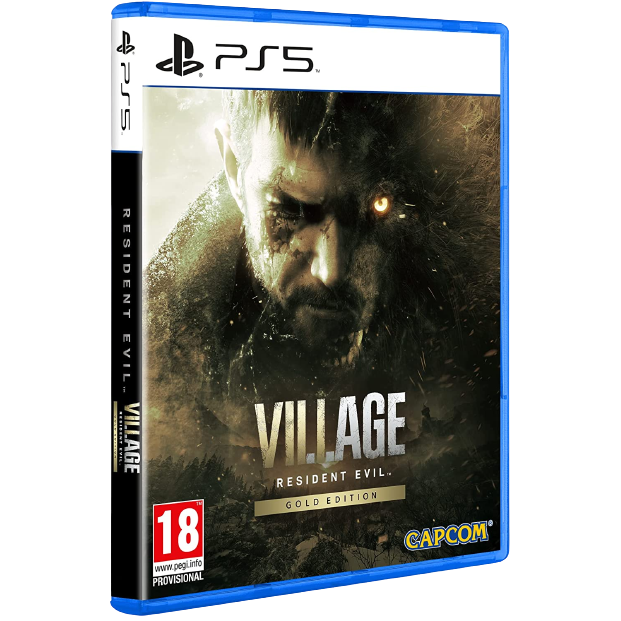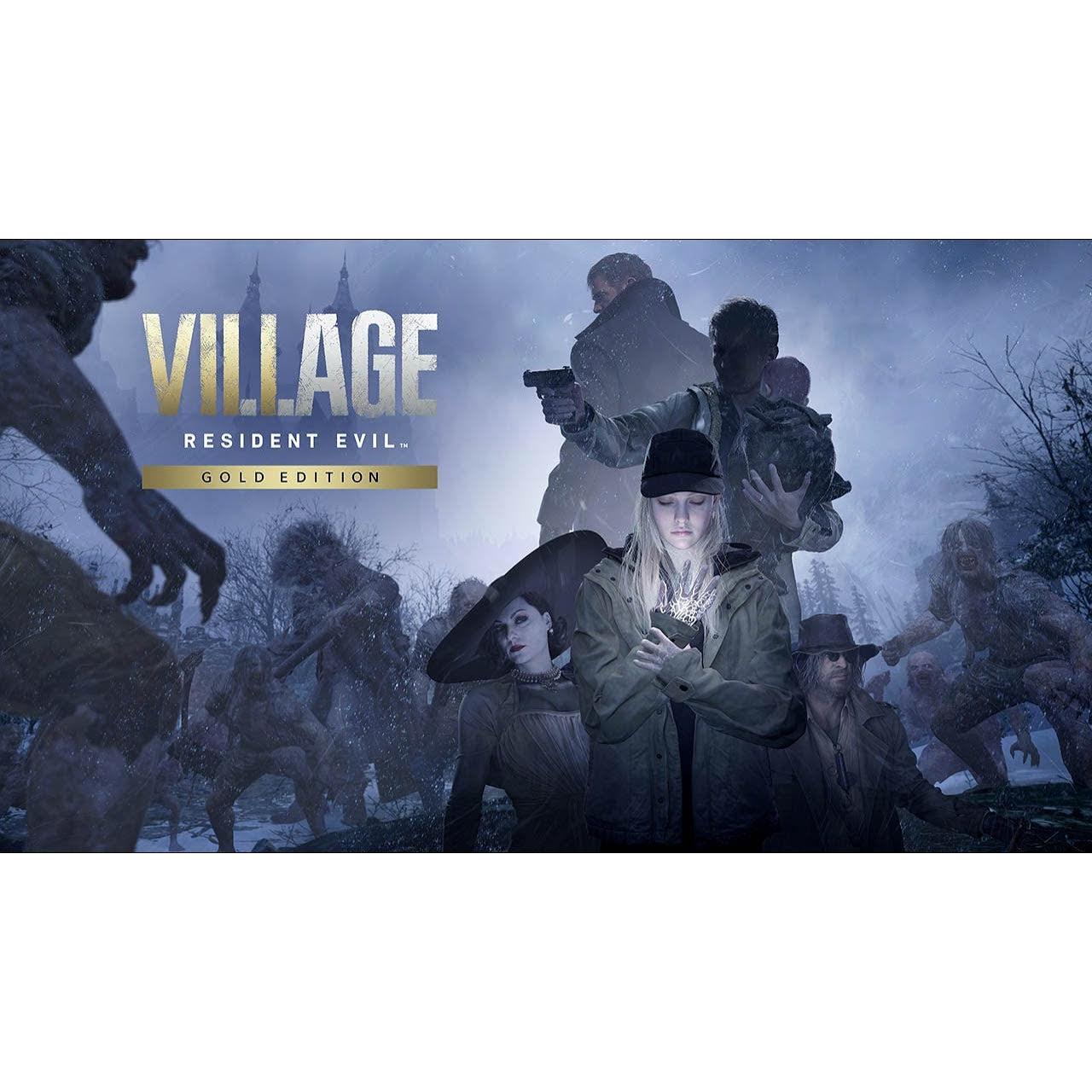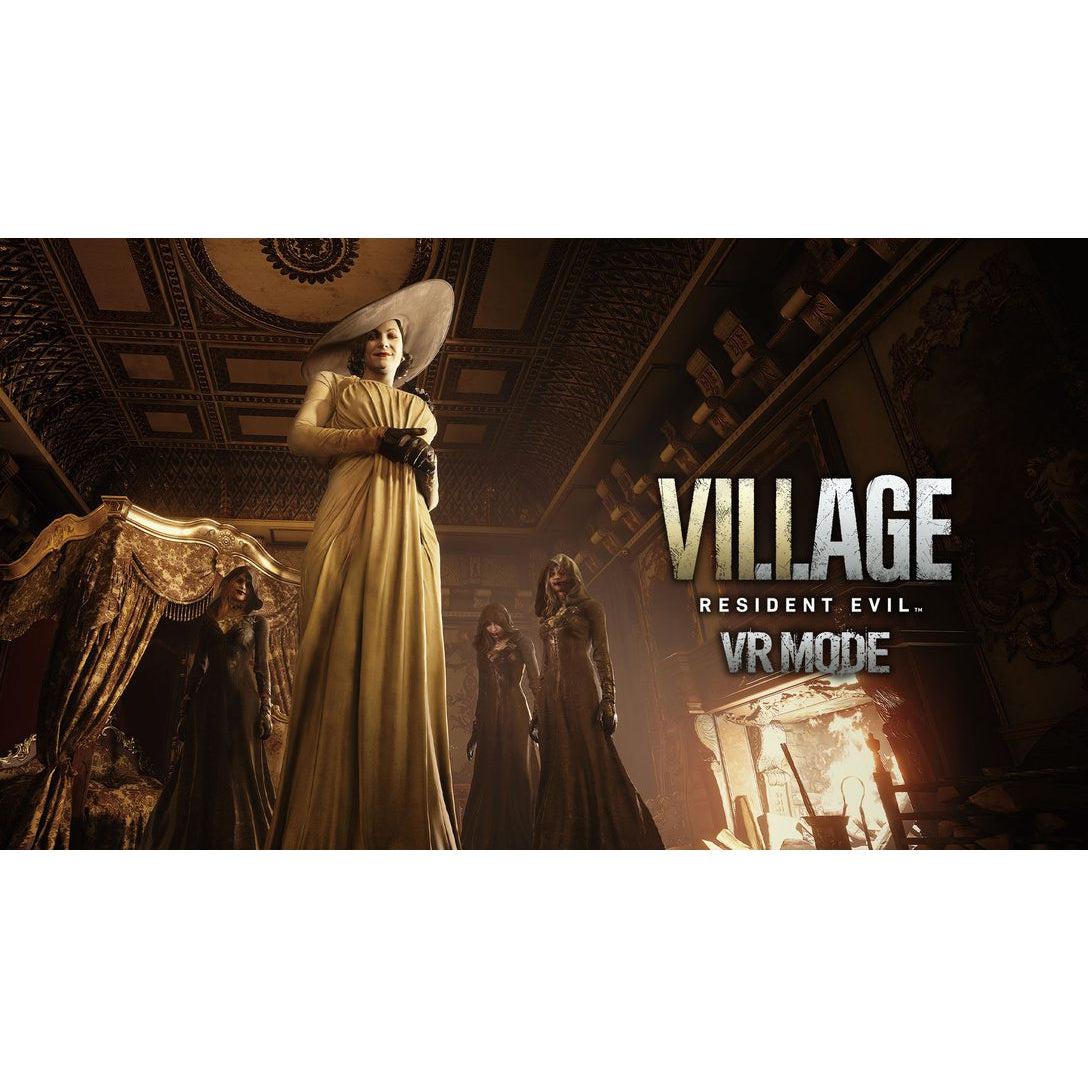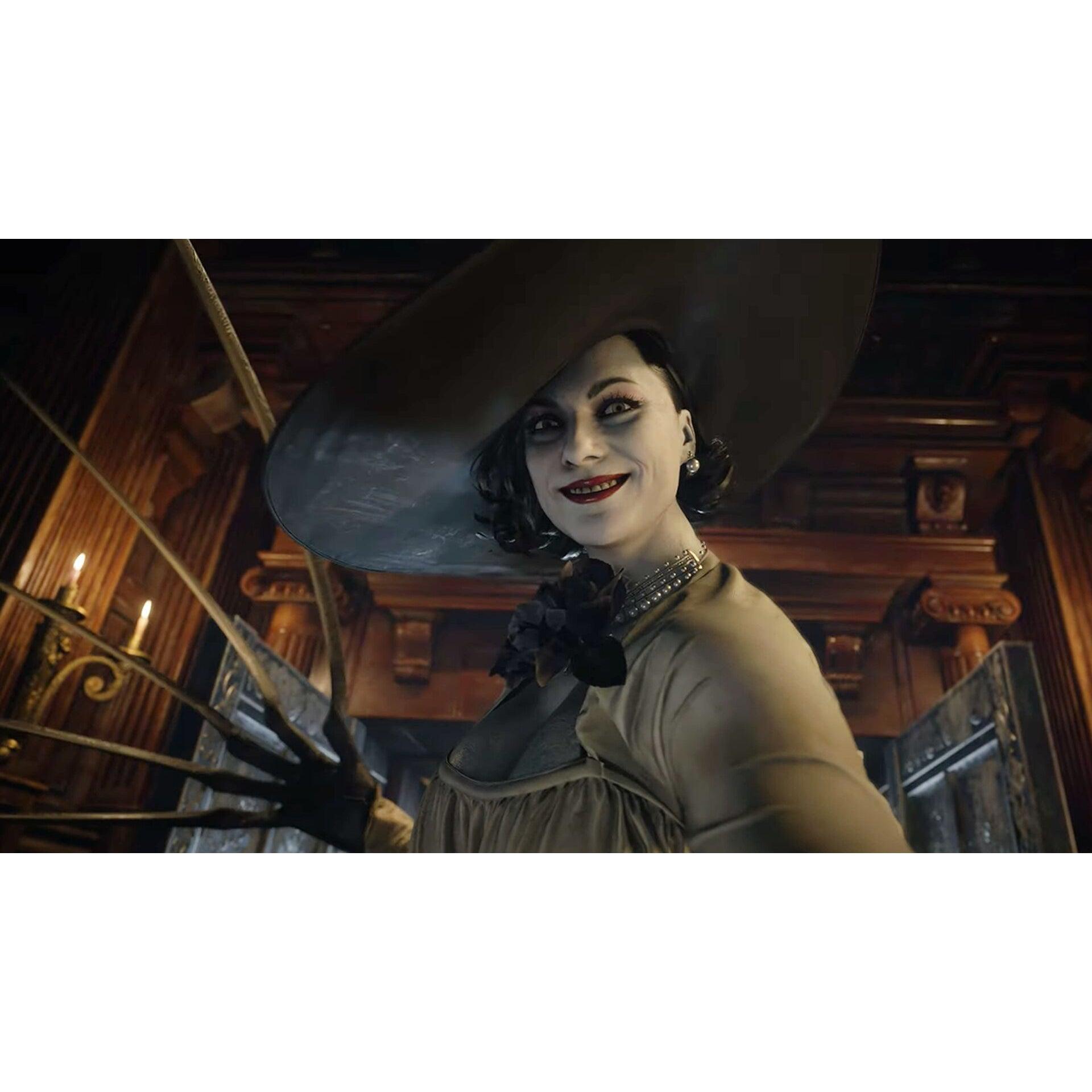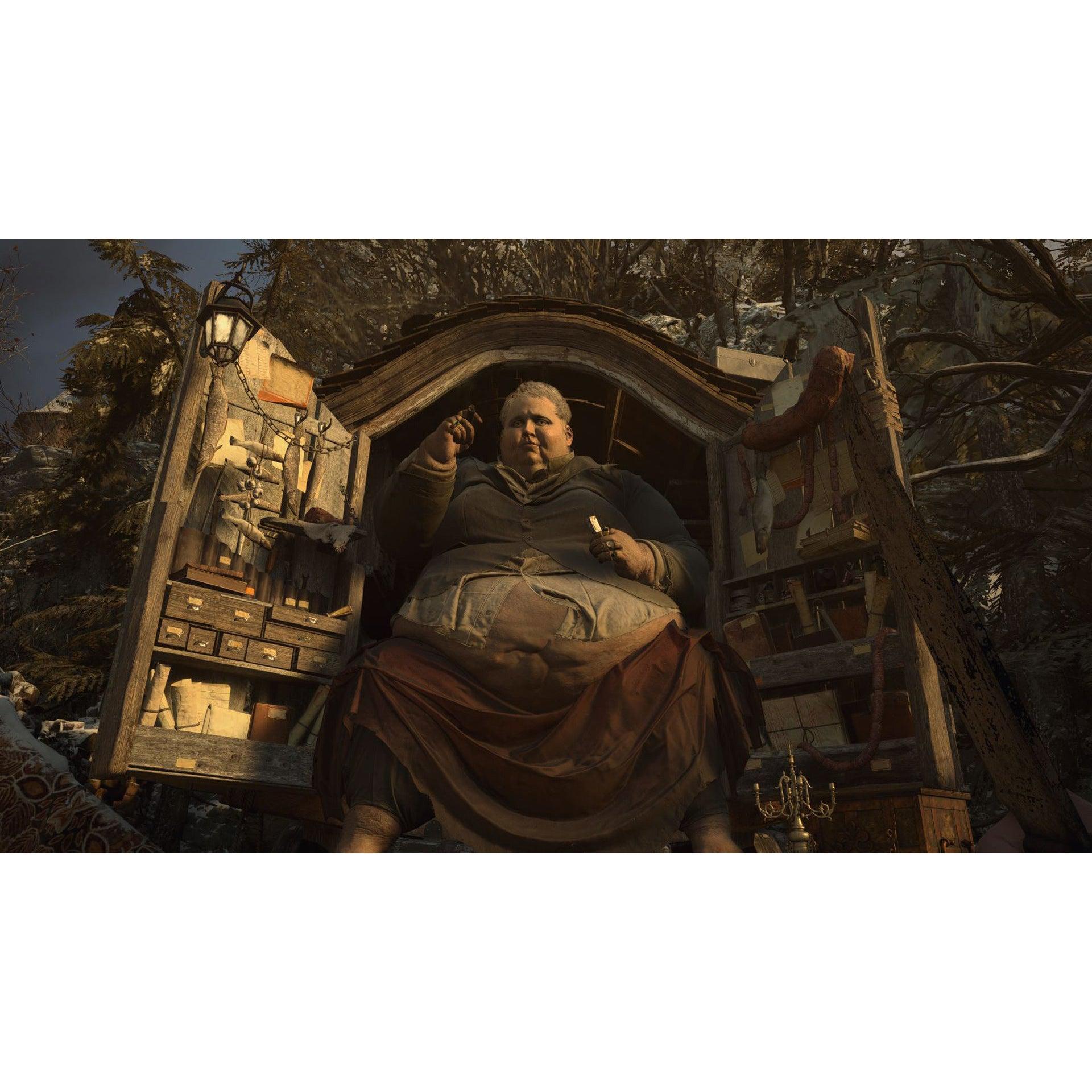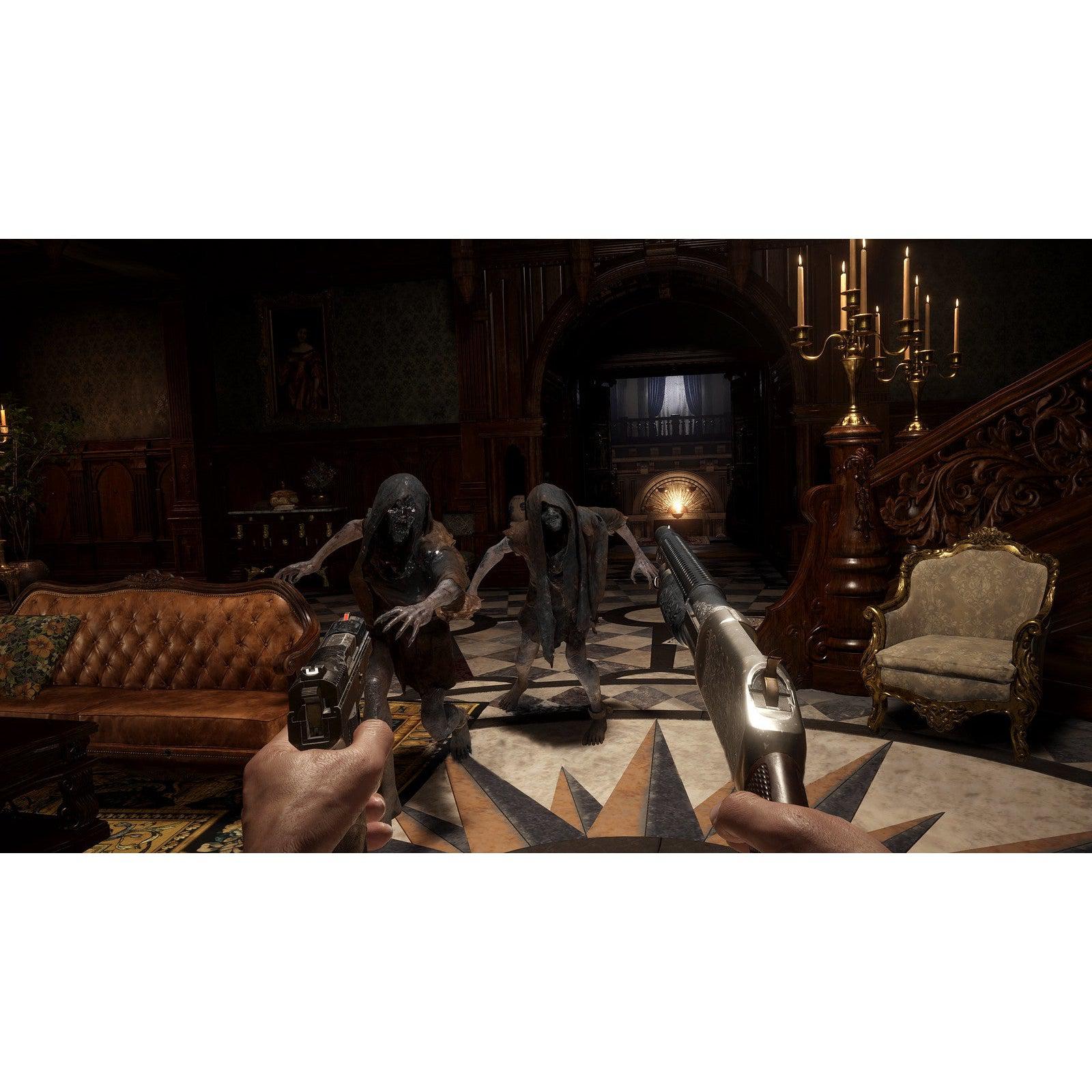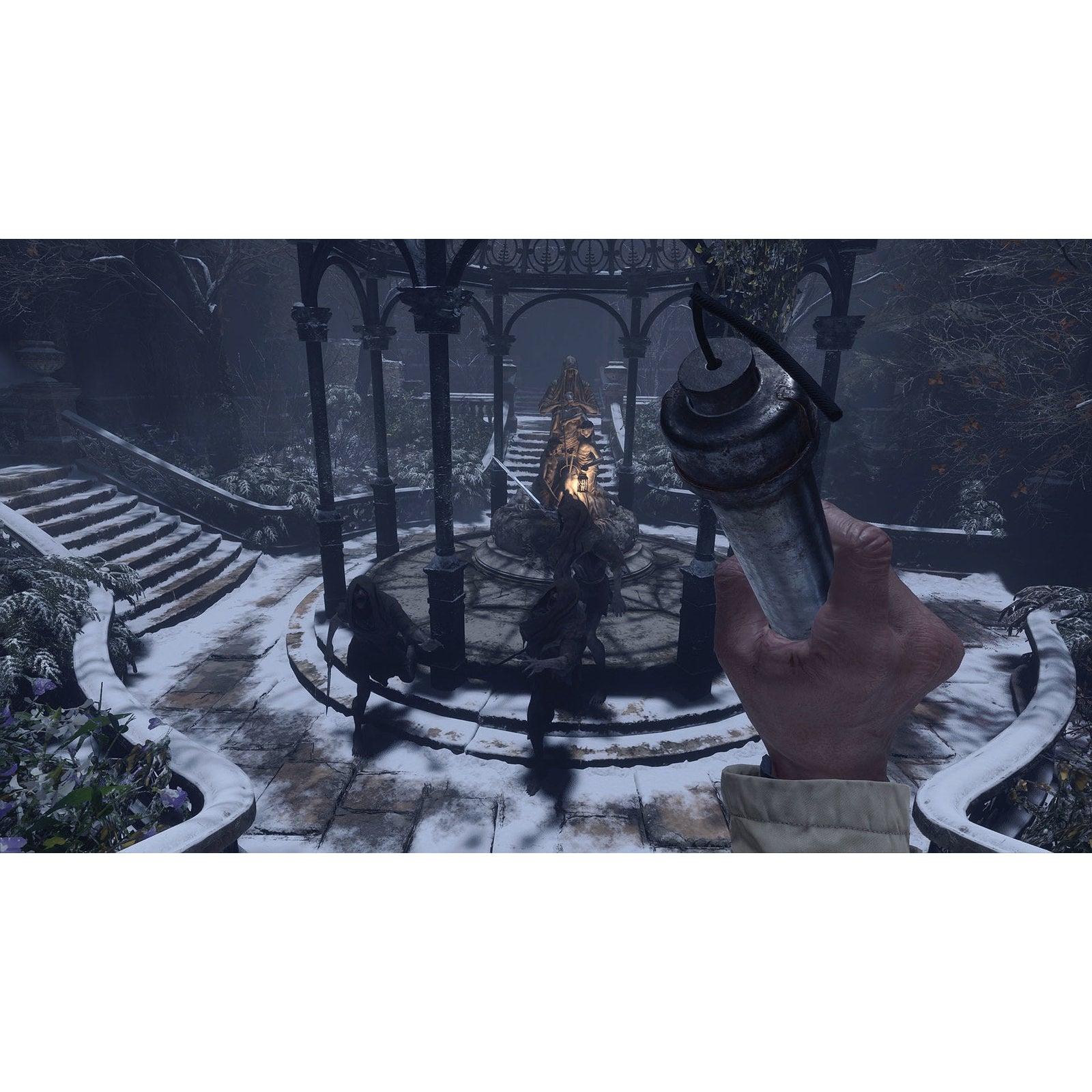 Resident Evil Village: Gold Edition (PS5)
---
PRODUCT DESCRIPTION

Experience survival horror like never before in the eighth major installment in the storied Resident Evil franchise - Resident Evil Village. The Gold Edition includes:

Resident Evil: Village game
Winters' Expansion additional content
Trauma Pack DLC
Access to RE:VERSE online game
Resident Evil: Village - PS VR 2 free DLC

Set after the horrifying events of the critically acclaimed Resident Evil 7 biohazard, the adventure follows the journey of Ethan Winters to a remote snow-capped village filled with a diverse cast of terrifying enemies. After a devastating encounter with Resident Evil series hero Chris Redfield, Ethan pursues him in search of answers but finds himself in an entirely new nightmare.

A new perspective - See the eighth core entry in the Resident Evil series from a new vantage point in Third Person Mode. In addition to the intense first-person view players enjoyed in the initial release of Resident Evil Village, they can now watch Ethan in action and experience his journey from a new angle in Resident Evil Village Gold Edition and the Winters' Expansion.

Bonus game - Resident Evil Village will provide access to a free multiplayer experience titled Resident Evil Re: Verse, alongside the launch of Resident Evil Village Gold Edition and the Winters' Expansion. An all-star cast of iconic characters face off in four to six-player deathmatch battles in classic locations.

Evolution of combat - In addition to engaging enemies, in Resident Evil Village Ethan can guard against incoming assaults, or kick foes away to buy time, allowing players to strategise the best approach for surviving the challenges ahead.

Resident Evil Village - PS VR 2

You can fully experience the main story of Village in Resident Evil Village VR Mode on PlayStation VR2, immersing yourself in all of the events that Ethan Winters faces as he embarks on a mission to rescue his kidnapped daughter. The DLC for PlayStation VR2 maximises immersion, utilising the vivid graphics of the 4K HDR display (2000×2040 per eye) and eye tracking to create a heightened perception of reality. In addition, 3D audio from every direction and the PlayStation VR2 Sense controllers enhance the realism, allowing you to feel vibration, recoil, and resistance when interacting with objects and firing weapons.

The Sense controllers also enable natural movements, such as raising your arms to guard and holding your gun out in front of you to shoot. You can also perform additional actions, like wielding two weapons independently, reloading your handgun by loading a clip, and using your knife to slash or stab. The overall effect of the DLC is an immersive experience that places you directly into Ethan Winters' dark and twisted world.

Keep in mind that to play this free DLC, you must already have Resident Evil Village or Resident Evil Village Gold Edition and download the DLC separately.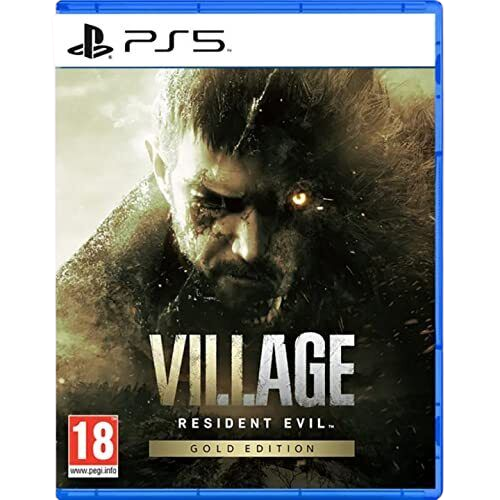 FAQ
See below our frequently asked question, for more FAQ, please click this link
How long will delivery take?

Delivery times are dependant on your location. For more information please see our Shipping Policy page. Please note all Controllers are handmade meaning the delivery option you select becomes active once the controller has been manufactured.
What payment methods are available?

We accept all major Credit/Debit cards, Apple Pay, Google Pay and Klarna.
There is a 1 year warranty included on all controller purchases. This does not cover accidental damage, loss or theft. All controllers come with a 3 month design warranty. This covers discolouring, chroming and scratching.
This product is rated 4.0 of 5.0 stars.
It has received 1 review.