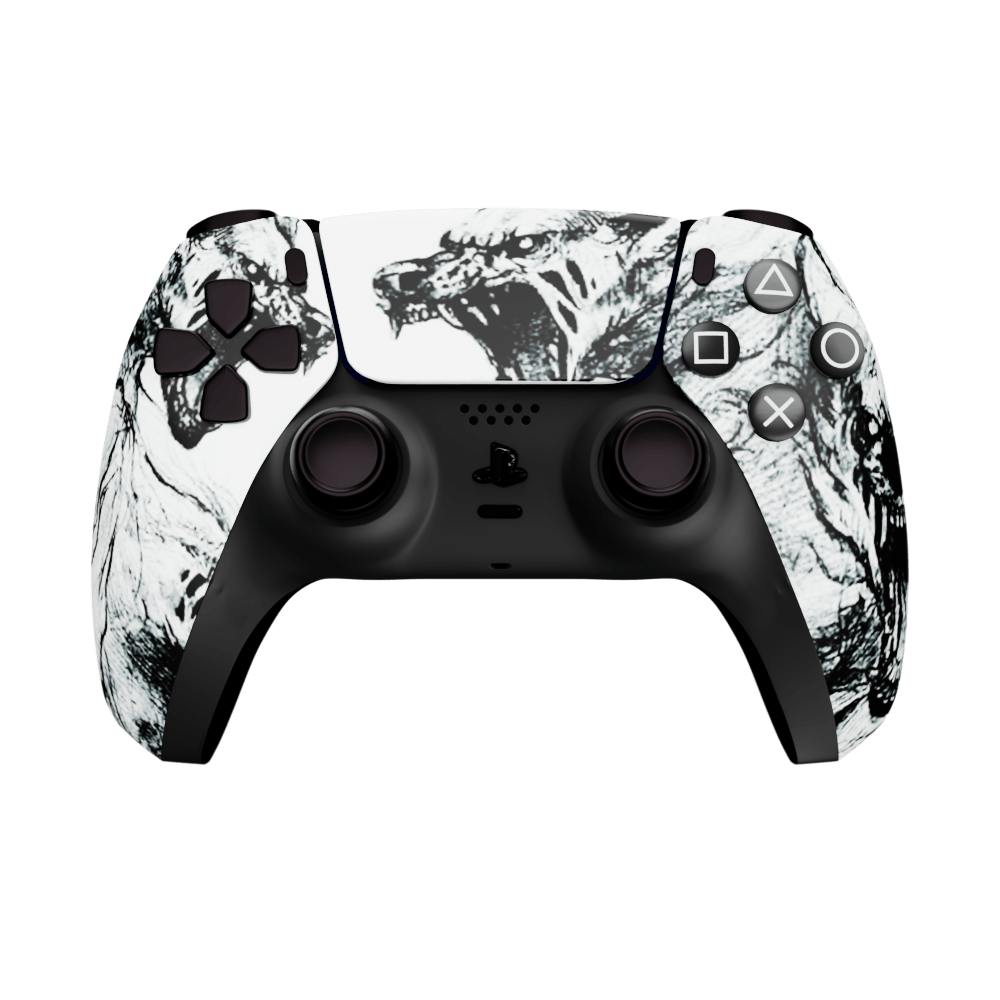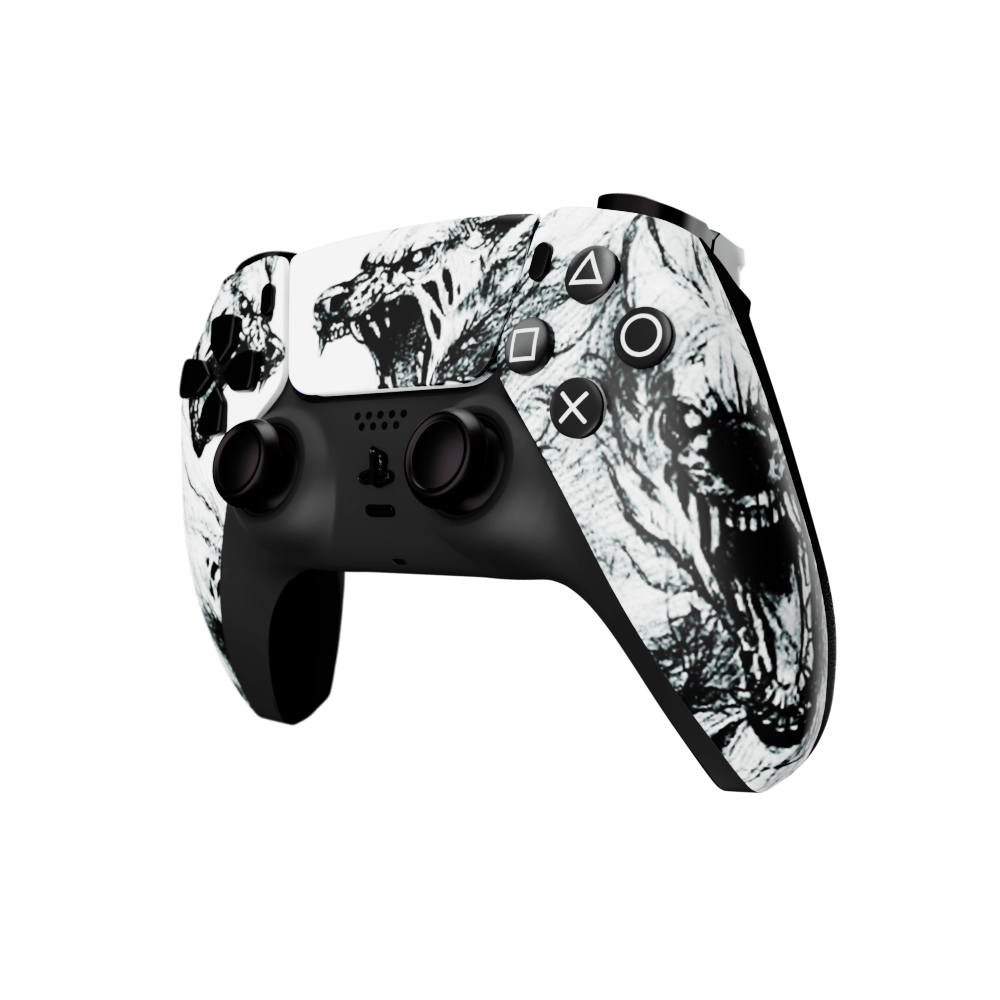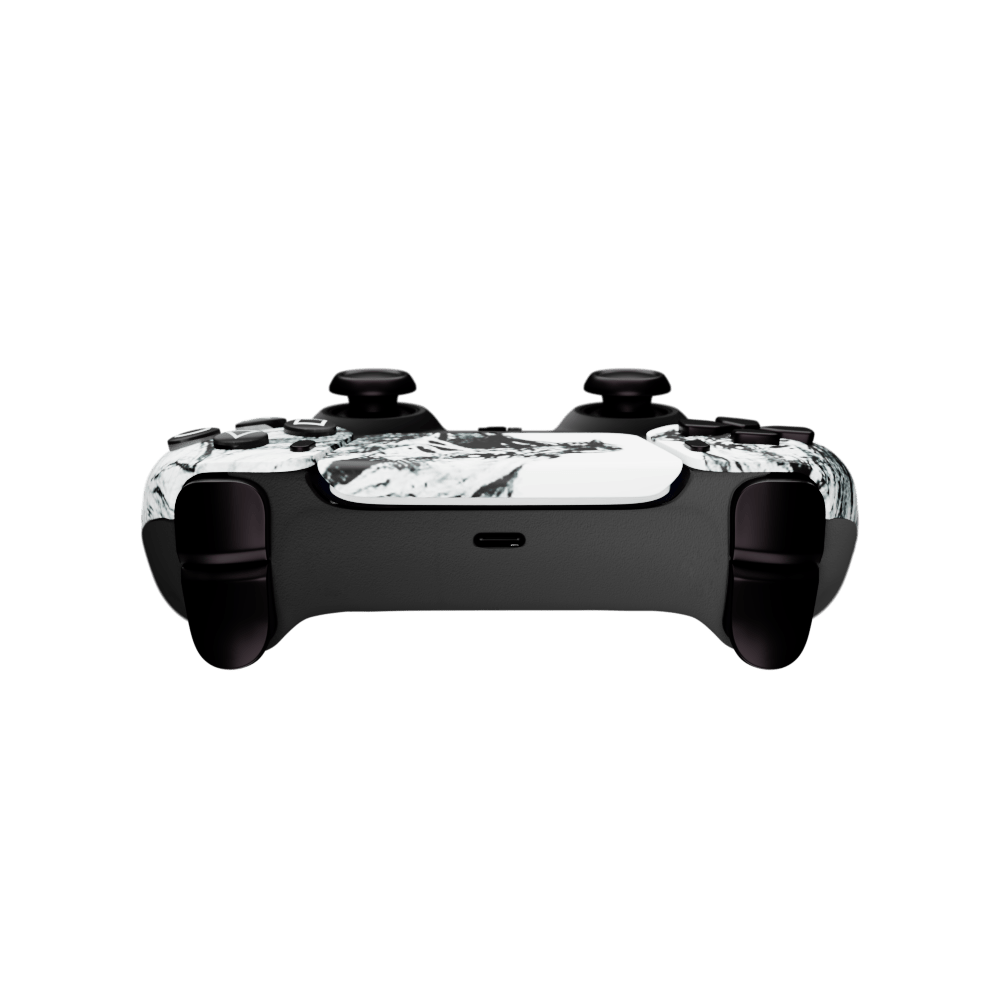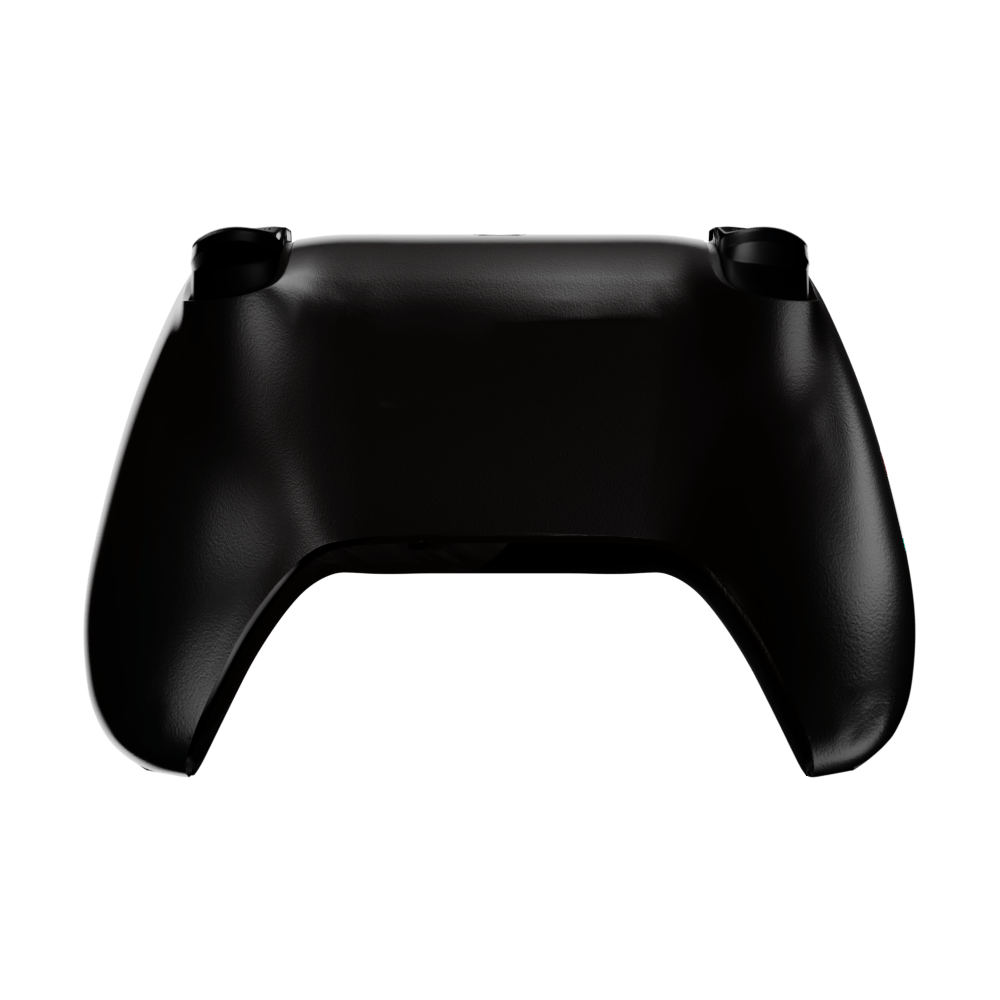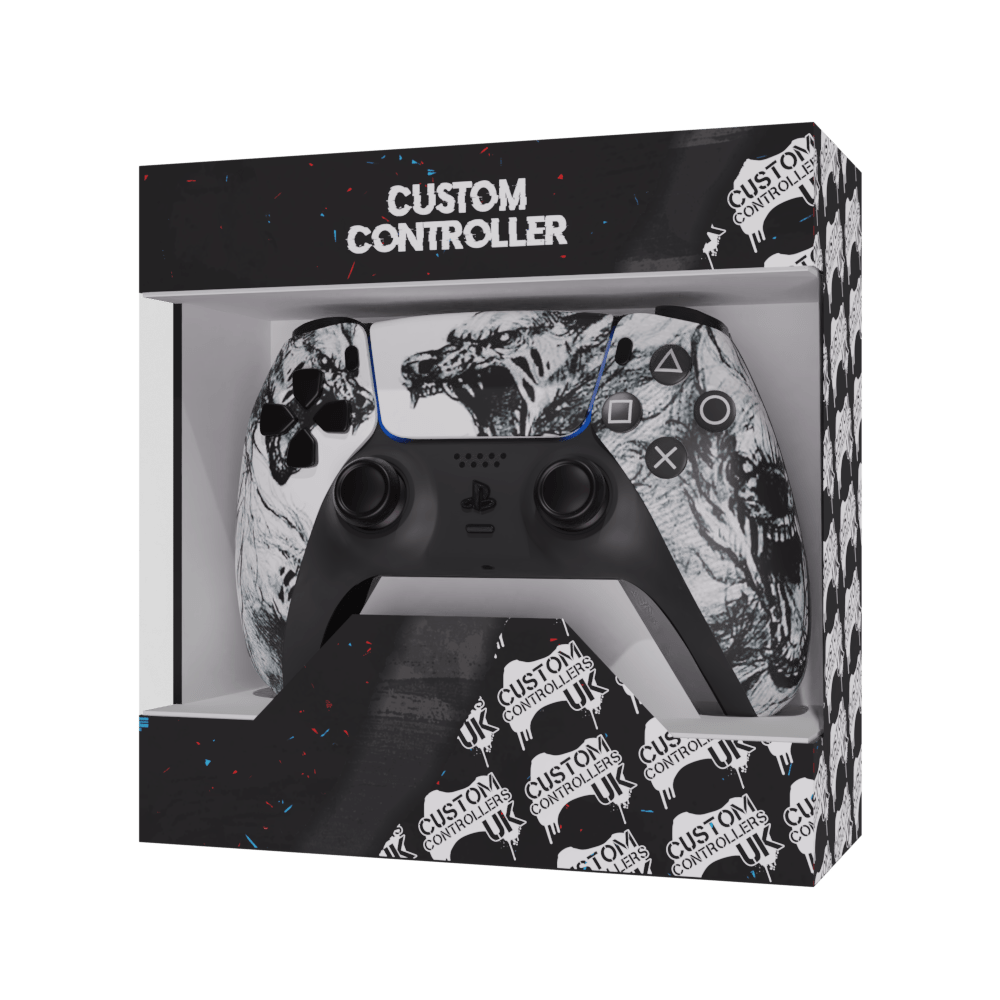 PS5 Custom Controller - Hellhound Edition
---
---
PS5 Custom Controller shipped within 48 Hours.
We use Royal Mail (Tracked) and DPD for shipments of our customised Nintendo Controllers.

Delivery times are dependant on your location. For more information please see our Shipping Policy page. Please note all Controllers are handmade meaning the delivery option you select becomes active once the controller has been manufactured.
PlayStation 5 DualSense Custom Controller - Hellhound Edition

Rip and tear with the Hellhound Edition PS5 Custom Controller. 

Become The Beast

Unleash the beast and annihilate your enemies with the Hellhound Edition. This controller is designed to bring out your savage side. Jump into your favourite games and strike fear into your enemies. And now it is yours to control. The Hellhound edition features a black and white Werewolf themed design. The black and white colour scheme boosts the threatening atmosphere that this controller will deliver to you. But that's not all. To make this design absolutely complete, we also include white on black buttons, along with a series of blacked-out parts. Perfectly matches this design and its dark theme.  

Making Our Custom PS5 Controllers

We want nothing to interrupt your gaming experience, let alone your controller. To make sure that every controller works as expected, we go through a series of steps. Starting with the creation of the controllers. We take completely genuine brand-new PS5 controllers and attach a series of new parts and plates, creating our custom PlayStation 5 controllers. And we don't stop there. Once a controller has been made, it is put through our quality control test. This checklist is made up of 20 steps and helps us to make sure that the controller works as expected.

PS5 Controller Features

By doing this, we can guarantee that you get all of the parts and features that you would find in any official PS5 controller. Including:

Haptic feedback   

 

Adaptive triggers   

 

Built-in microphone and headset jack   

 

Signature comfort   

 

Integrated speaker   

 

Motion sensors

 

Haptic Feedback and Adaptive Triggers

Haptic feedback and adaptive triggers make the PS5 controller truly generational. Making every moment feel realistic. Haptic feedback adjusts the intensity of the controller vibration to match in-game events and actions. Like when an explosion goes off. Haptic feedback will deliver a momentary highly-intense vibration to match the scale of that explosion. Making it feel like it actually happened in your hands. And adaptive triggers change the resistance of the triggers based on what you are using. Imagine you are using a bow and arrow. As you pull the string of the bow back, you will feel the triggers become more and more resistant until the point of release.

More Chaotic Designs

Loving the carnage? Then why not unleash some more with some of our additional designs. Starting with our Overlord Edition. This design features a giant flaming eye surrounded by a series of lashing tentacles, creating a true feeling of devastation. Or even utilise one of our favourites, the Marauder edition. Not only does this demonic themed design gives you the ultimate feeling of chaos and destruction, but it also glows in the dark! And our third choice here, the Damascus edition. If you love Samurai themed designs combined with a bit of darkness, this is the best option for you.  

Create Your Own Controller

Not the design you want? Then why not create it? We have expanded our Create Your Own Controller builders with a series of additional PS5 controller designs and colours. Of course, you don't have to create a PS5 controller. We also have builders available for PS4, Xbox Elite and a lot more. Choose the controller you want before customising it with a vast variety of designs and colour options. And to finish it all off, you can utilise our many personalisation options. You can now engrave your name or gamer tag onto the controller, add a modification to give you the fighting edge or even create your own controller stand. Let the world know it's yours.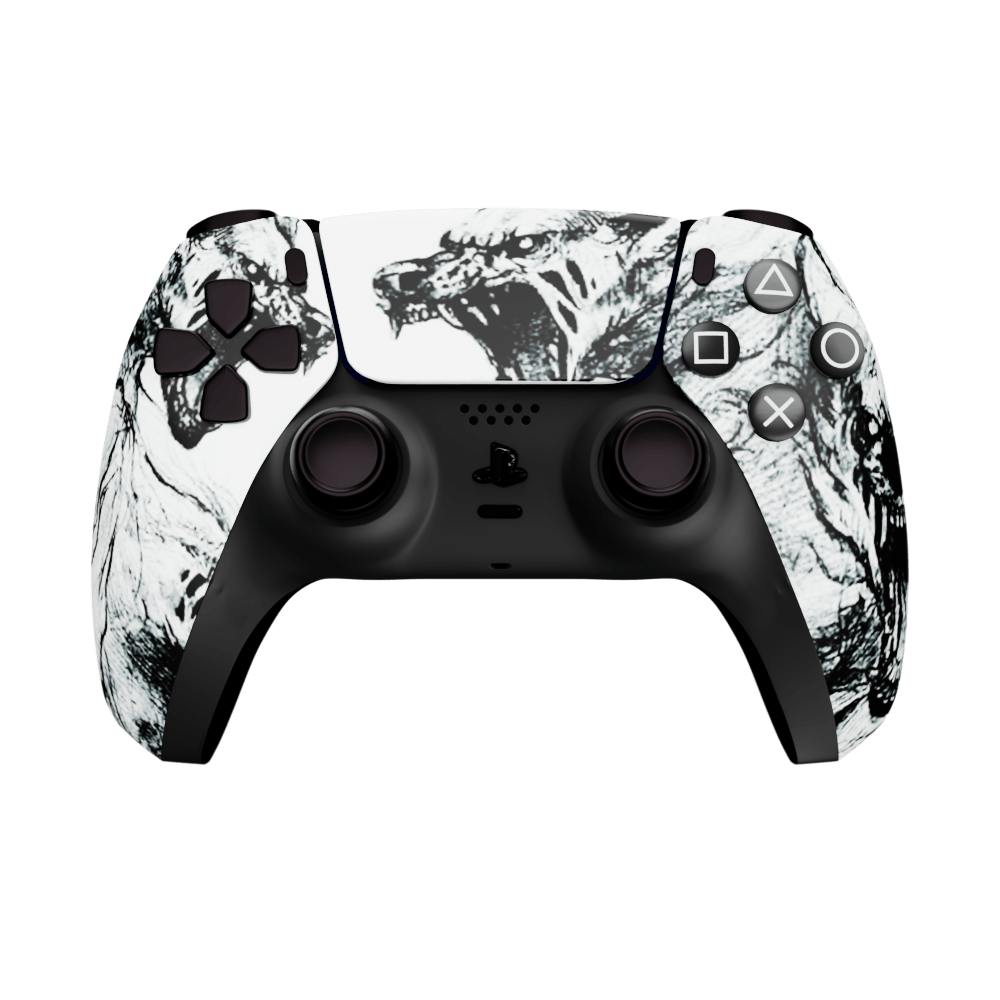 Custom PlayStation 5 Controllers
Bring your gaming to the next level with a custom PlayStation 5 controller - built with the specs of your choice. Choose from a variety of components to create a controller that fits your preferred playstyle and enjoy the optimized gaming experience!
Model
PlayStation 5 DualSense Controller
Connectivity
Wireless and Wired, USB-C Cable, Bluetooth
Features
Haptic Feedback, Adaptive Triggers, Built-in Microphone, Signature Comfort, Integrated Speaker, Motion Sensors, Built-in Battery
Power
Built-in Battery, 12 Hour Battery Life, Rechargeable
PlayStation DualSense Features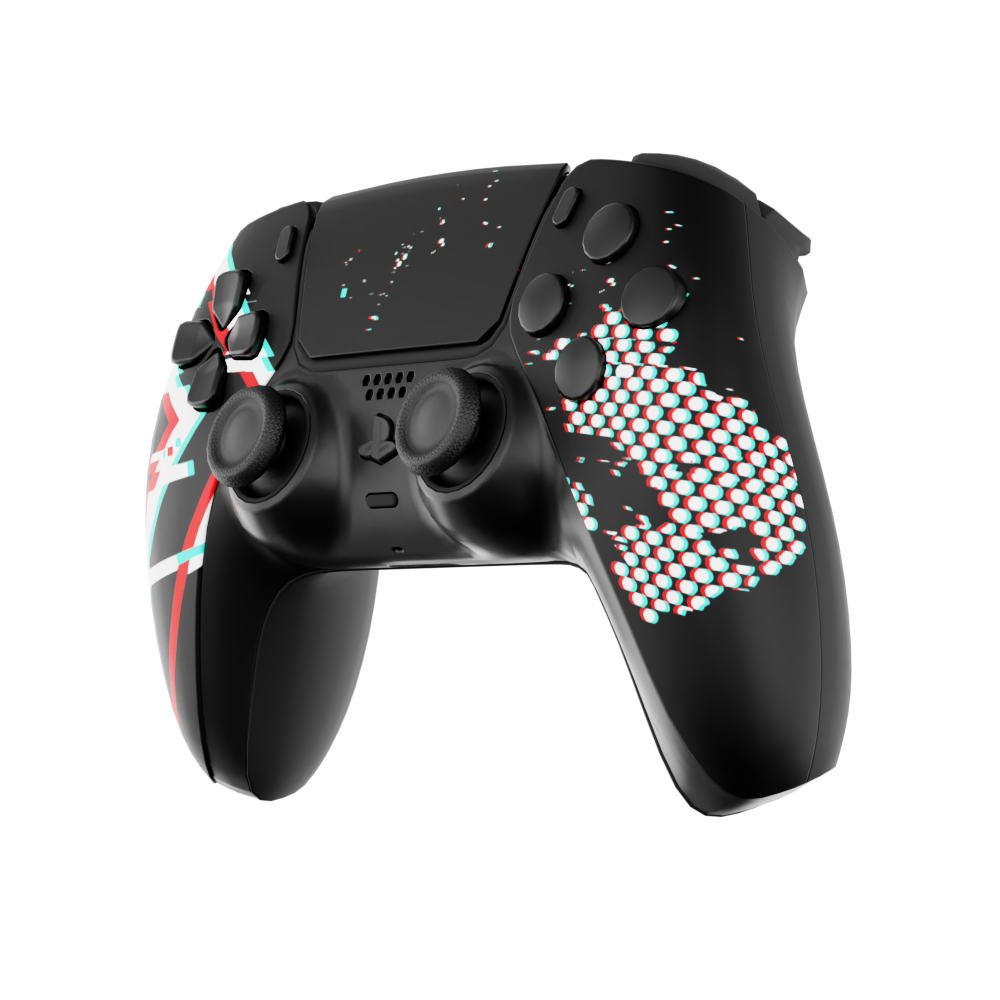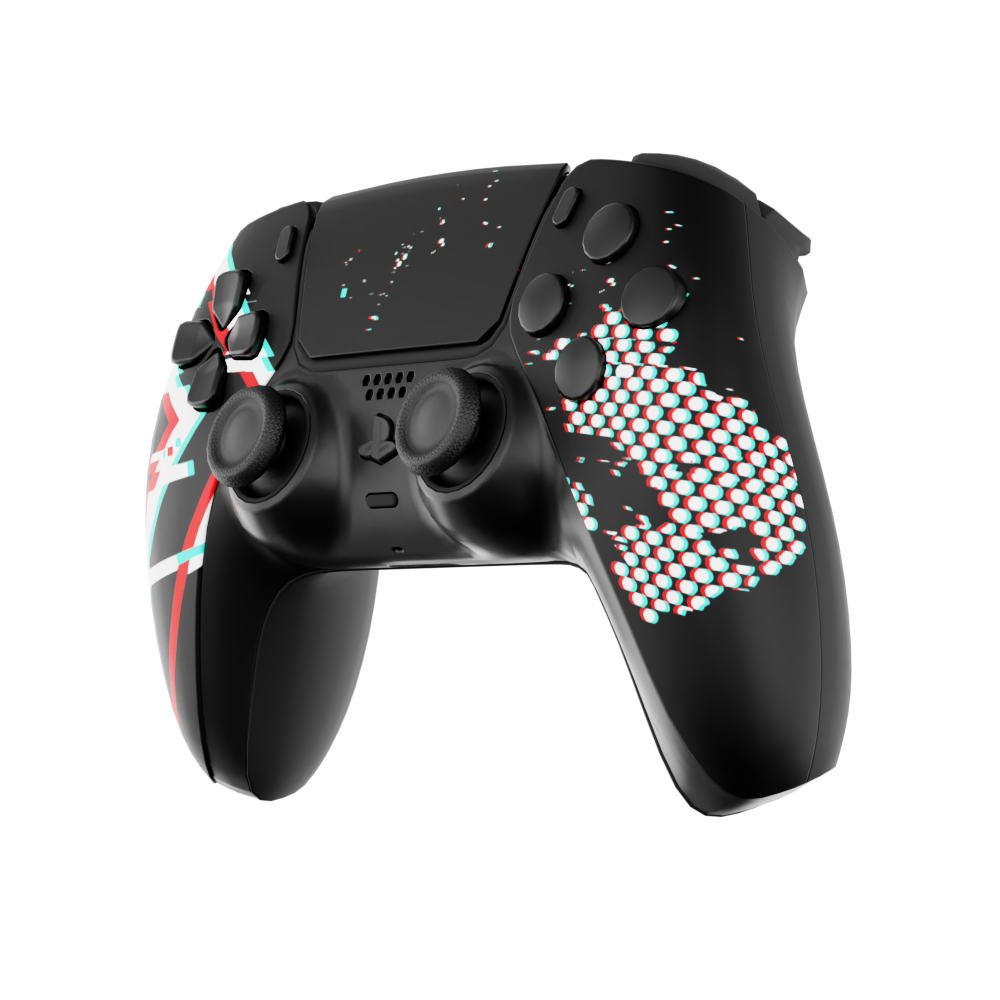 Integrated Speaker
With the select games benefit from an enhanced audio experience with realistic sound effects adapted to the controller. Bring your gaming experience to the next level.
Adaptive Triggers
Immerse yourself in the world of your favourite games with the experience of varying force and tension. Enjoy the feel of realistic gear and environments with each interactive move.
Motion Sensor
Make gaming more immersive with the intuitive motion control of the built-in accelerometer and gyroscope. Enjoy more accurate, fluid motion-tracking for a greater range of games.
FAQ
Discover the answers to some of the most common questions about our remarkable PlayStation 5 Custom Controllers below:
Frequently Asked Questions
Do you use official PlayStation DualSense controllers?

Yes, all of the customised PlayStation 5 controllers are New and Genuine controllers.
Who will deliver my customised PS5 Controller

We use Royal Mail (Tracked) and DPD for shipments of our customised PS5 Controllers.
How long will delivery take?

Delivery times are dependant on your location. For more information please see our Shipping Policy page. Please note all Controllers are handmade meaning the delivery option you select becomes active once the controller has been manufactured.
What payment methods are available?

We accept all major Credit/Debit cards, Apple Pay, Google Pay and Klarna.
There is a 1 year warranty included on all controller purchases. This does not cover accidental damage, loss or theft. All controllers come with a 3 month design warranty. This covers discolouring, chroming and scratching.
This product is rated 5.0 of 5.0 stars.
It has received 1 review.