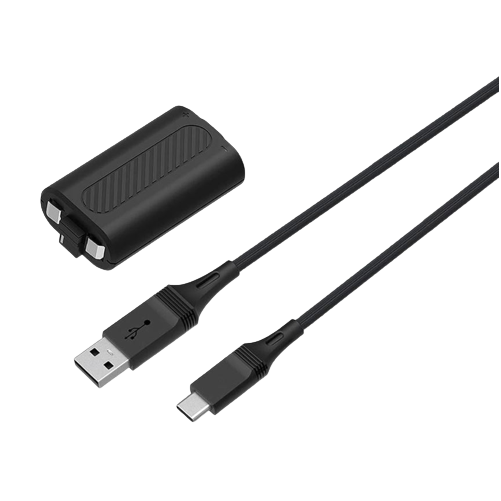 Play and Charge Battery Pack with 3M USB-C Cable for Xbox Series X/S Controllers
---
WHAT IS IN THE BOX

Play and Charge Battery Pack
3M USB-C Cable

Ultra Durability

The stainless steel connector heads slot in devices easily and steadily, and won't get loose or fall out of the device as normal cables. Wrapped up stably by an Environmentally-friendly PVC jacket which is more soft and durable, not easy to be tangled. Up to 5,000+ bend and 10,000+ plugging and unplugging lifespan.


Extra-long

3m USB Cable keeps your devices connected over a much greater distance, Replace your Original cable and add more convenience for devices at home, work or travel, in bed, a car, a hotel room and even the office. Whether you use devices or mobile phones, you are no longer restricted by distance.

Play and Charge

Don't pause while playing because you need some new batteries, pop in the battery pack and play without having to worry about your controller dying. You can recharge this battery pack whenever you aren't playing so that when you do get online, you can play without any distractions. Compatible with your Xbox One controller so that you can enjoy every Xbox moment.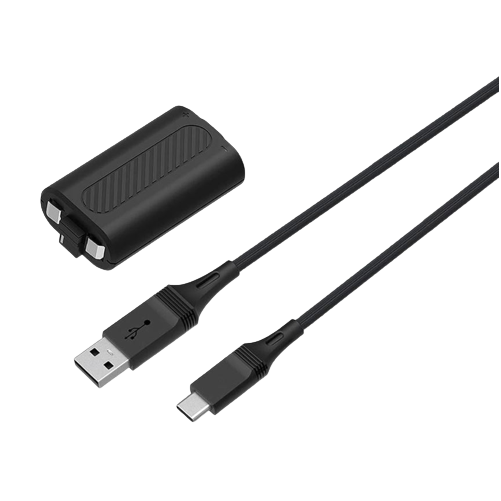 FAQ
See below our frequently asked question, for more FAQ, please click this link
How long will delivery take?

Delivery times are dependant on your location. For more information please see our Shipping Policy page. Please note all Controllers are handmade meaning the delivery option you select becomes active once the controller has been manufactured.
What payment methods are available?

We accept all major Credit/Debit cards, Apple Pay, Google Pay and Klarna.
There is a 1 year warranty included on all controller purchases. This does not cover accidental damage, loss or theft. All controllers come with a 3 month design warranty. This covers discolouring, chroming and scratching.