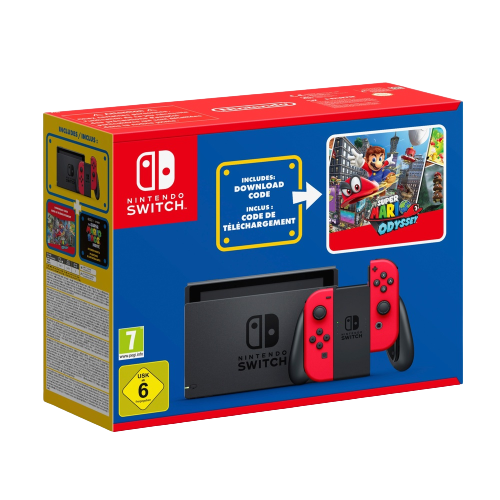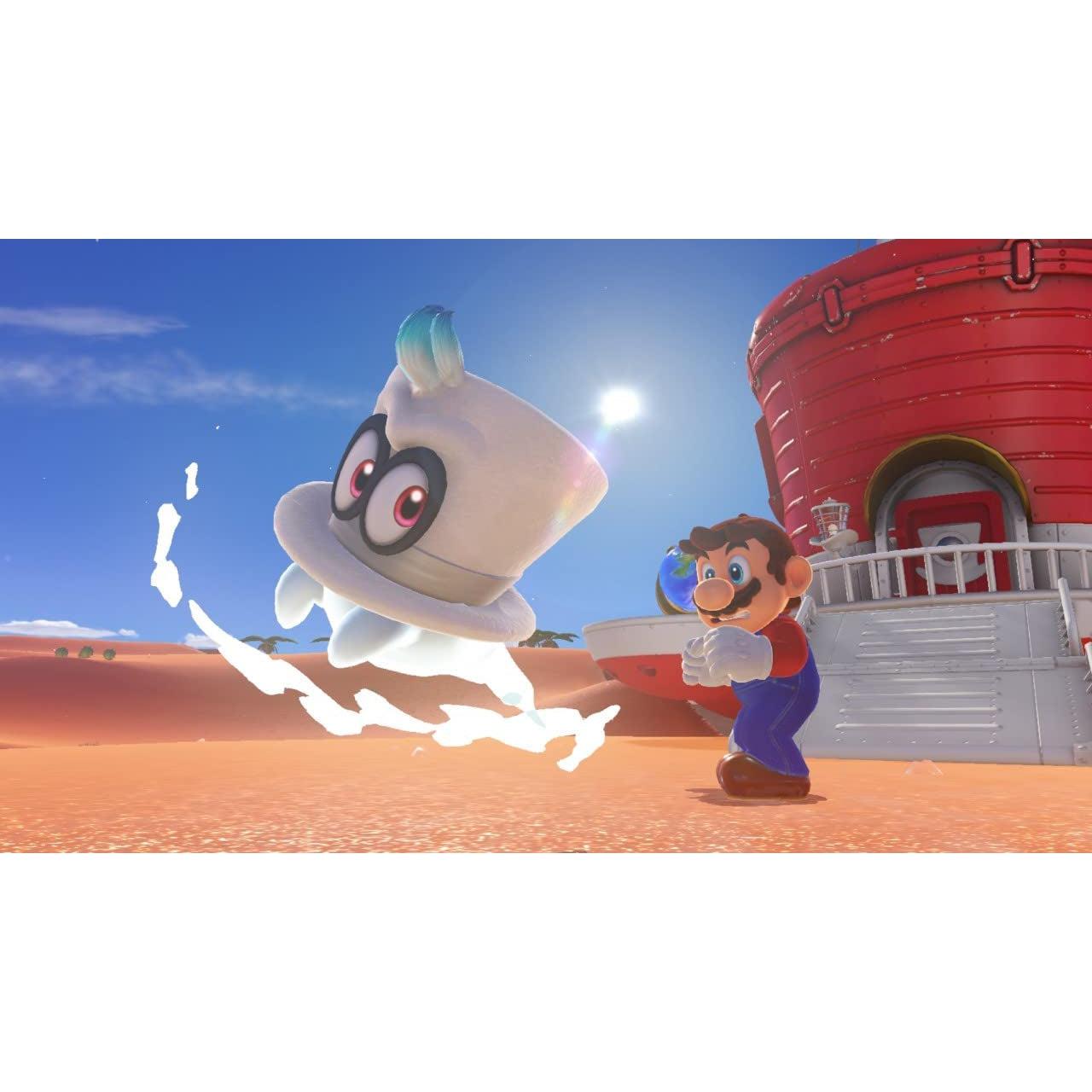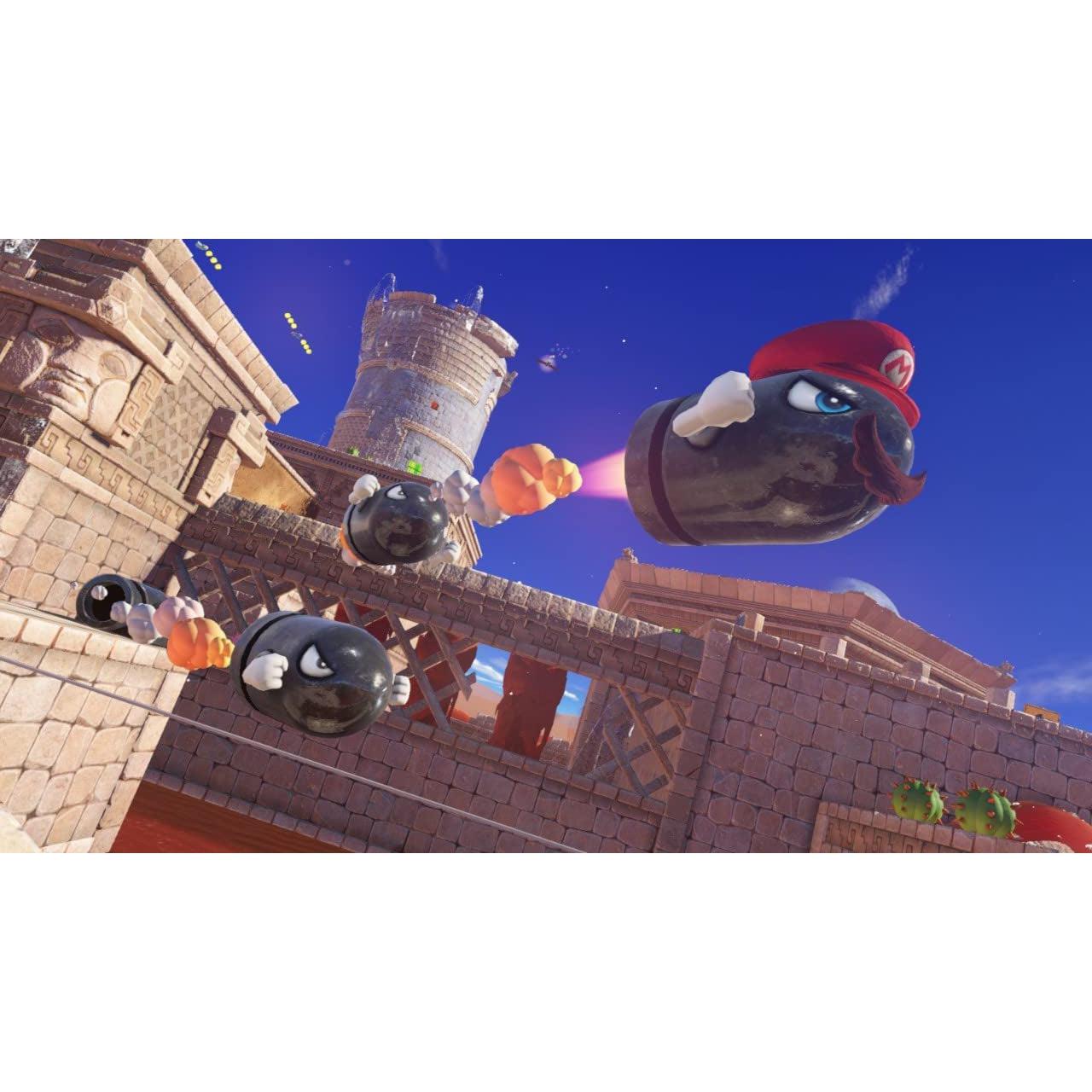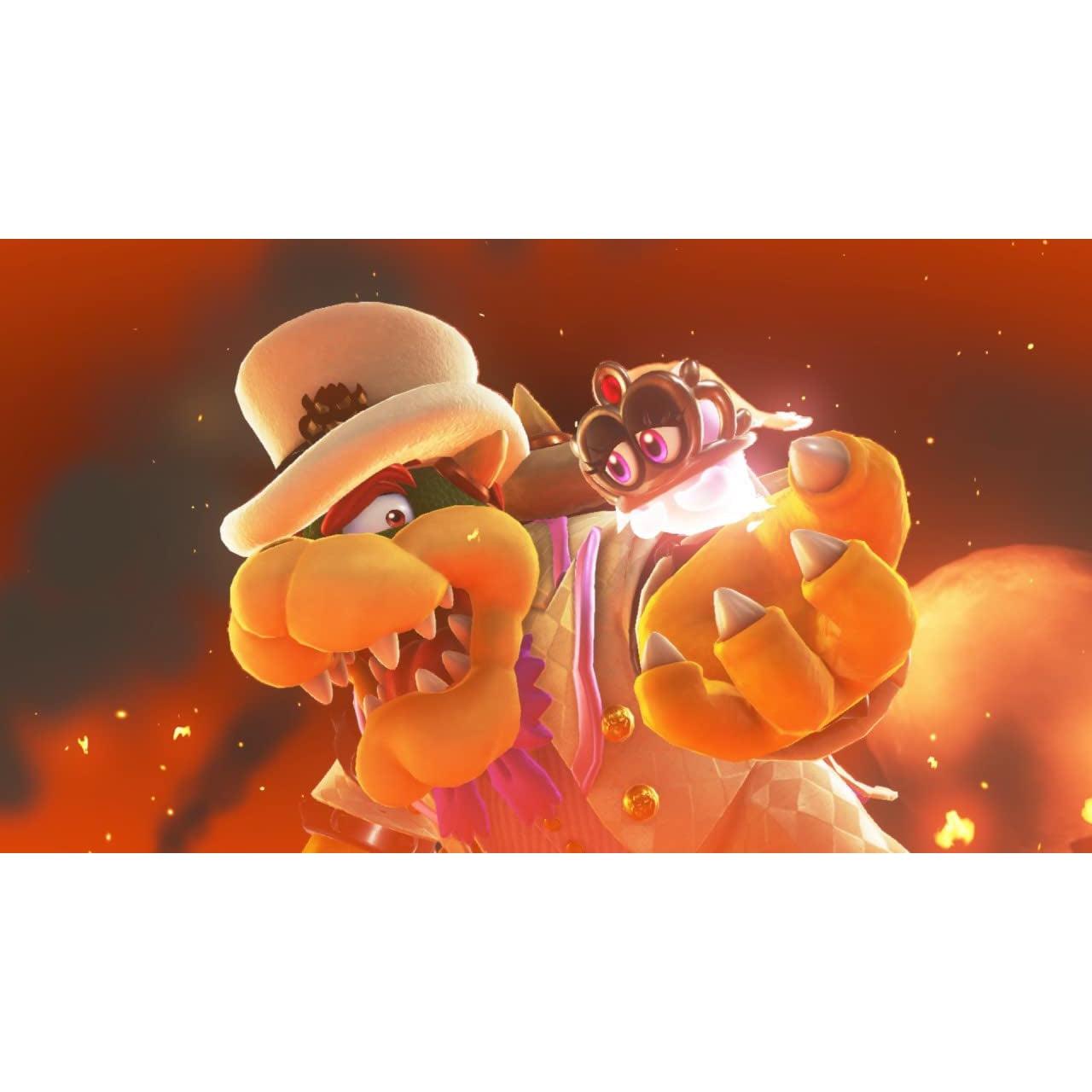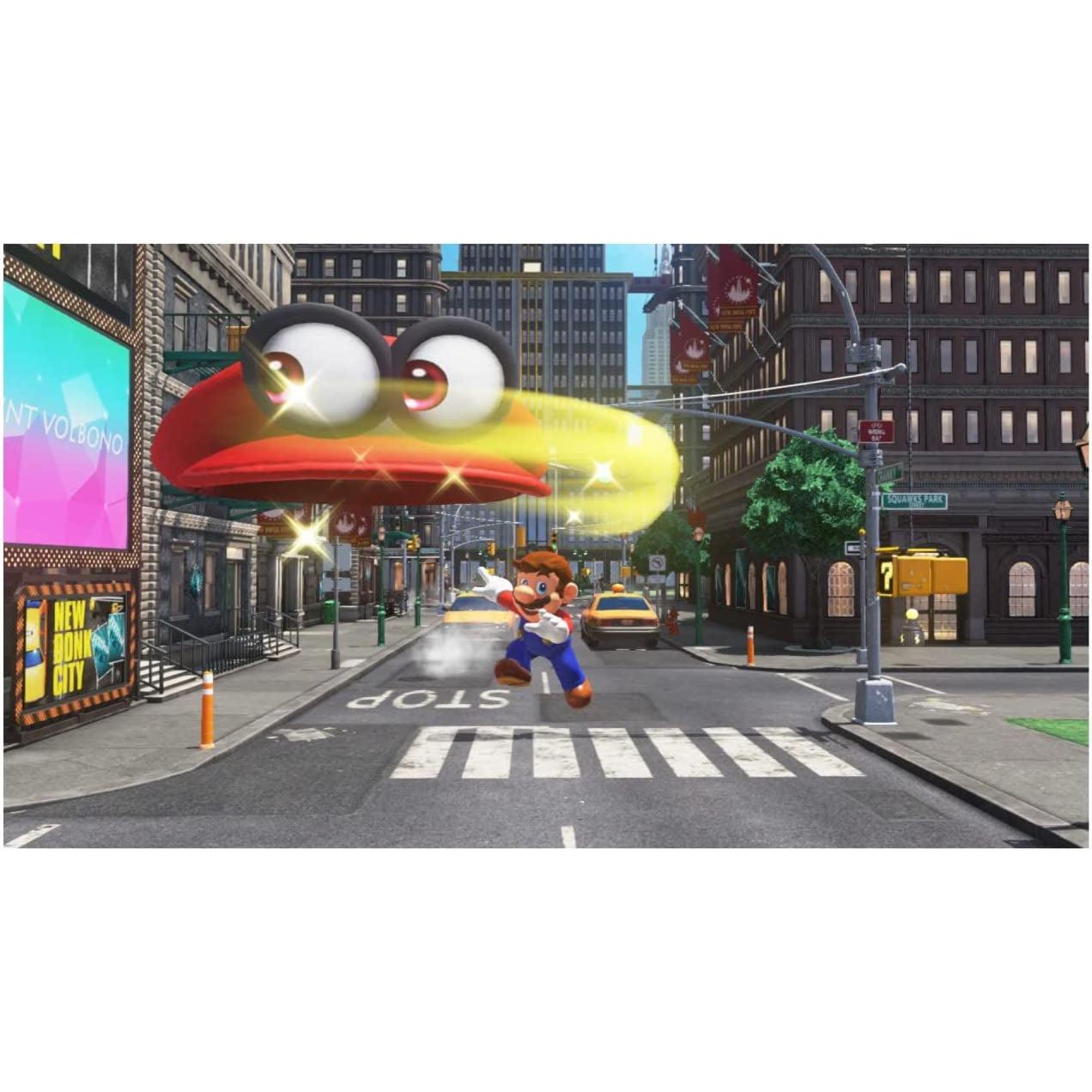 Nintendo Switch Console - Super Mario Odyssey Bundle - New
---
PRODUCT GRADING

WHAT IS IN THE BOX

Nintendo Switch Console 32GB - Black/Red
Joy-Cons
Power Adapter
Docking Station
HDMI Cable
Super Mario Odyssey Download Code
The Super Mario Bros. Movie Sticker Sheets

PRODUCT DESCRIPTION

Nintendo Switch bundle featuring Super Mario Odyssey. Super Mario Odyssey is a digital download code, internet access is required to download Also included: A special Sticker Sheet to celebrate the launch of The Super Mario Bros. Movie

Super Mario Odyssey - Join Mario on a massive, globe-trotting 3D adventure and use his incredible new abilities to collect Moons so you can power up your airship, the Odyssey, and rescue Princess Peach from Bowser's wedding plans!

Nintendo Switch can transform to suit your situation, so you can play the games you want, no matter how busy life may be It's a new era where you don't have to adjust your lifestyle to play games – instead, your console adjusts to fit around your lifestyle

Enjoy Super Mario Odyssey anytime, anywhere, with anyone!

TV Mode - Dock your Nintendo Switch to enjoy HD gaming on your TV Tabletop Mode -Flip the stand to share the screen, then share the fun with a multiplayer game Handheld Mode - Pick it up and play with the Joy-Con controllers attached

Nintendo Switch is a new, exciting gaming console that you can play at home or on the go. Its innovative design allows your to turn it from a console you plug in to your TV into a portable tablet-style gamer you can enjoy when you're outside the house.

Wi-Fi connection
The device can connect with other devices via Wi-Fi to explore multi-player gaming sessions. You can connect up to 8 Switch devices for local wireless multi-player.

Battery life
You can play while you charge your device using the included AC adapter, but other USB Type-C chargers should work as well. The device can last between 2 and half and 6 hours on one charge, but this depends on the games you play and the number of gamers involved.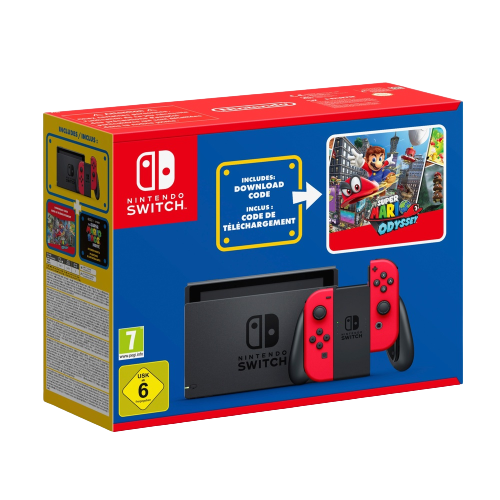 FAQ
See below our frequently asked question, for more FAQ, please click this link
How long will delivery take?

Delivery times are dependant on your location. For more information please see our Shipping Policy page. Please note all Controllers are handmade meaning the delivery option you select becomes active once the controller has been manufactured.
What payment methods are available?

We accept all major Credit/Debit cards, Apple Pay, Google Pay and Klarna.
There is a 1 year warranty included on all controller purchases. This does not cover accidental damage, loss or theft. All controllers come with a 3 month design warranty. This covers discolouring, chroming and scratching.
This product has no reviews yet.