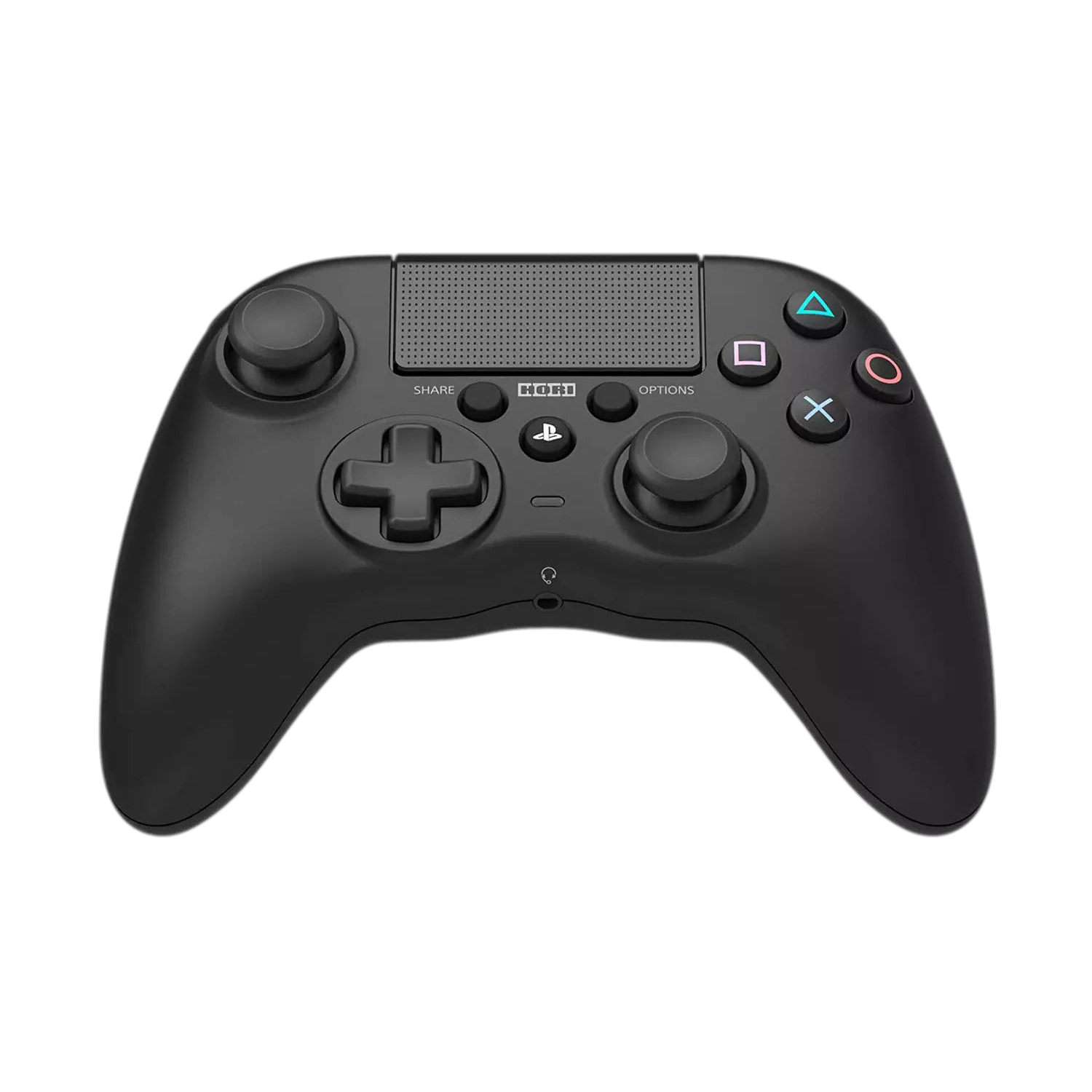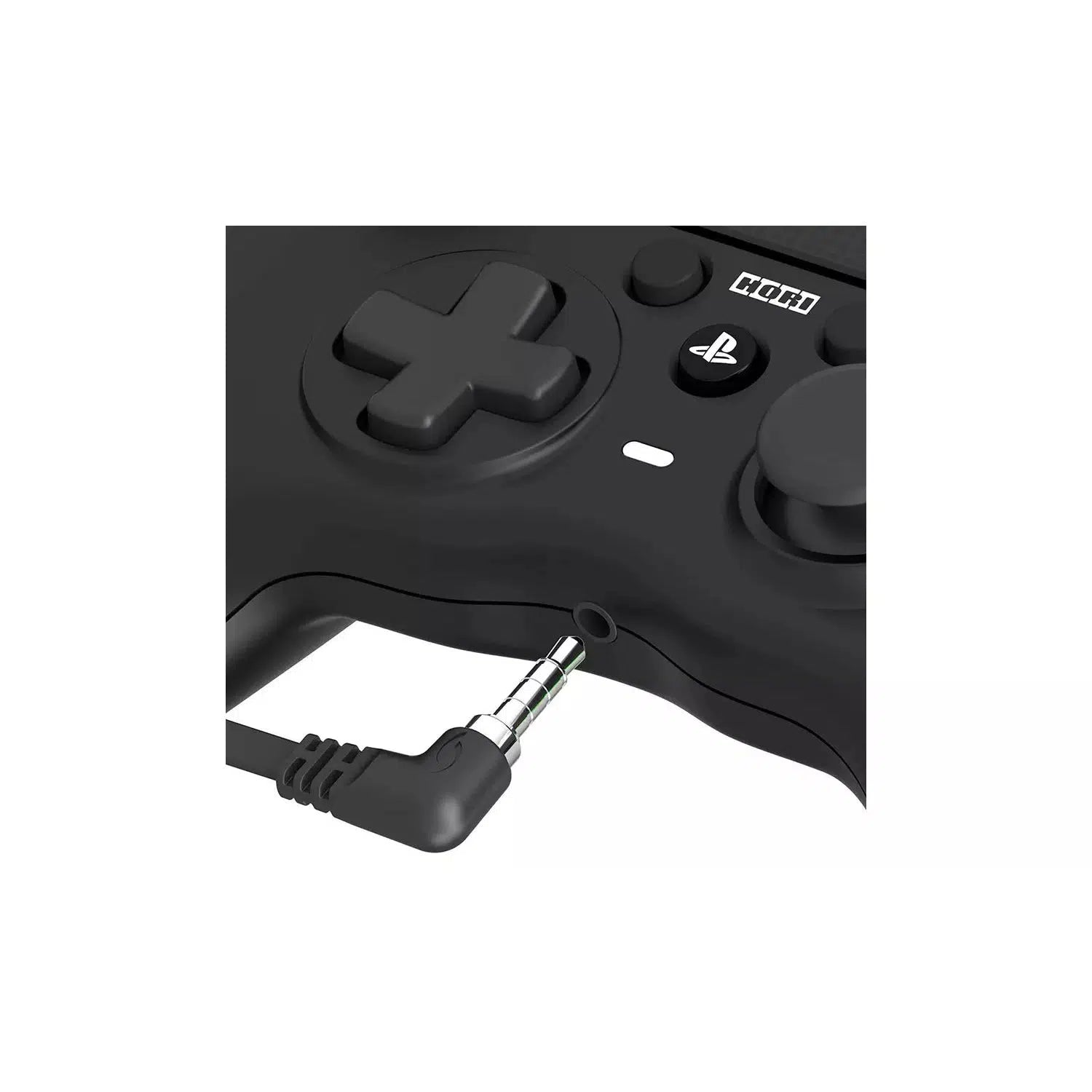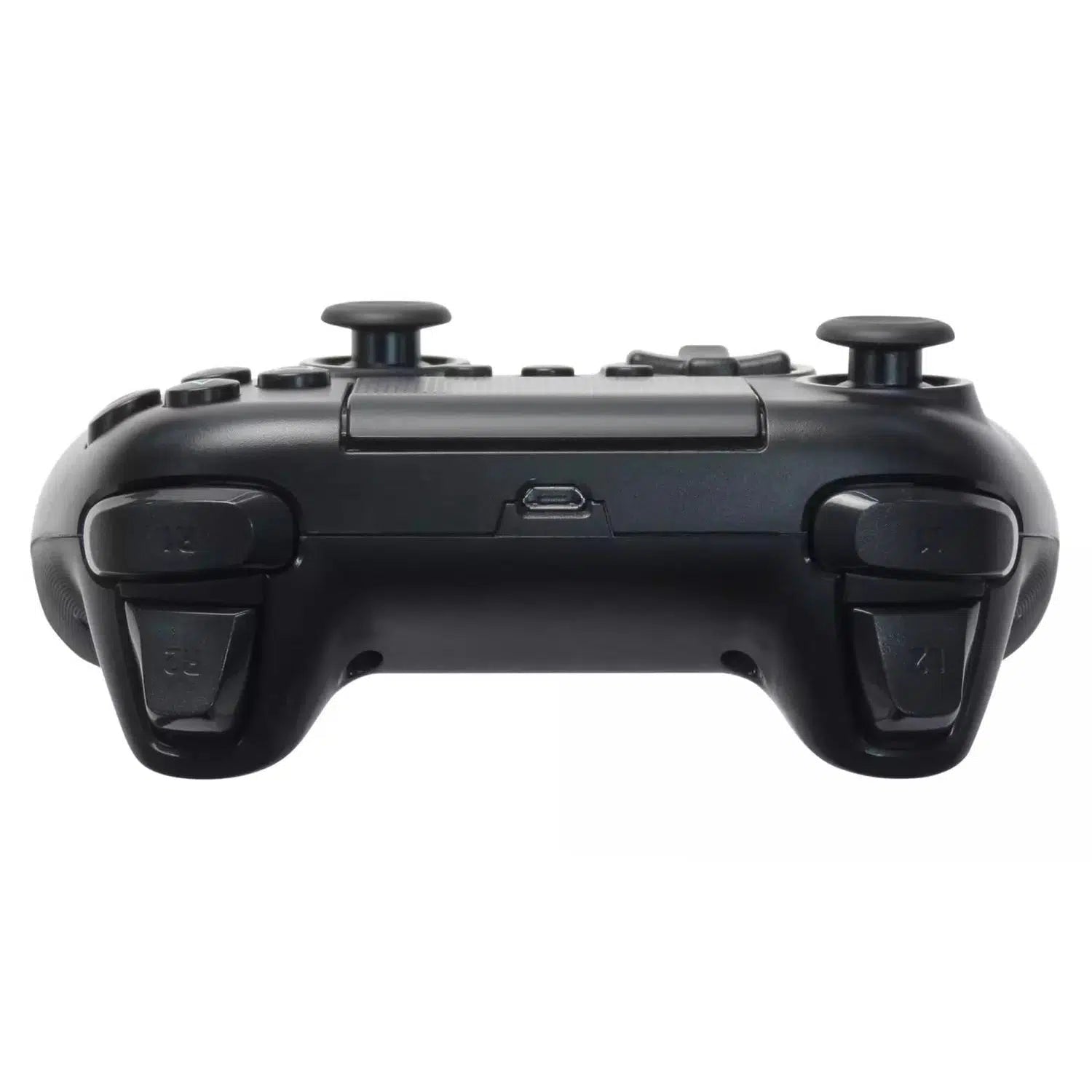 HORI Wireless Controller Pad Onyx Plus - PS4
---
Product Grading

What is in the box 

HORI Wireless Controller Pad Onyx Plus - PS4

Product Specifications

Officially licensed by Sony

offset analogue stick layout

wireless connectivity (2.4 GHz) - adapter included

wide-grip Ergonomic body

touchpad functionality

3.5 mm headset jack

system and connectivity toggle Switch

OFFSET ANALOGUE STICK LAYOUT


For years PlayStation4 gamers have been limited to a single controller layout. Today, HORI changes that with the ONYX Plus, an ergonomic, 2.4 GHz wireless controller designed from the ground up to reflect the needs of the modern player.

HEADSET JACK


The integrated 3.5 mm audio jack gives you an immersive gaming experience without any need for additional external devices. Connect your favourite headphones or earphones directly to the controller and let the game begin!

REAR TRIGGERS


The rear triggers on ONYX Plus are larger and stronger than usual to offer better fit to your hands and greater precision during the most delicate games.

TEXTURED BACK SURFACE


The wide grip chassis sits comfortably in the hands and the textured back surface keeps the ONYX Plus controller firmly in place - even in the most heated battles.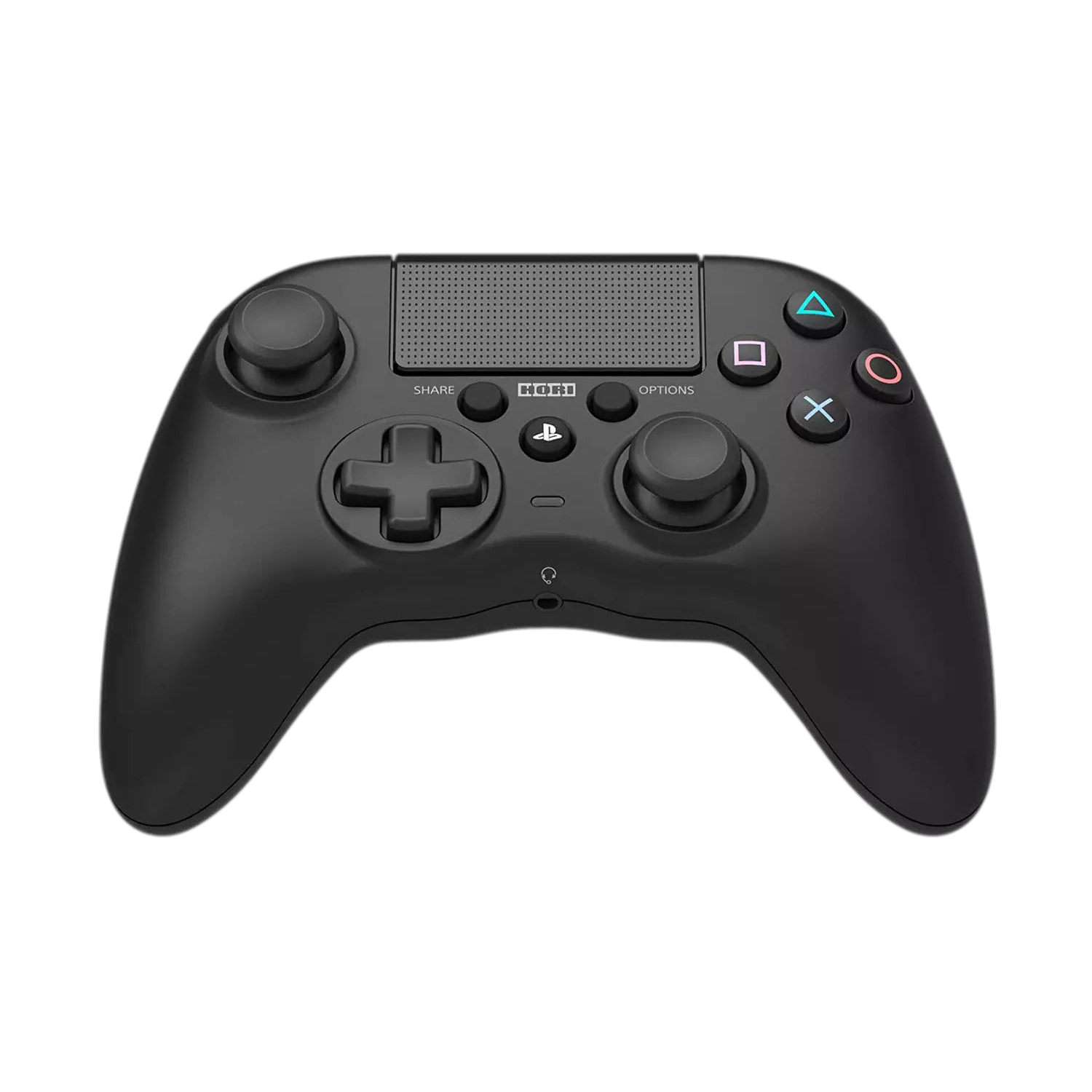 FAQ
See below our frequently asked question, for more FAQ, please click this link
How long will delivery take?

Delivery times are dependant on your location. For more information please see our Shipping Policy page. Please note all Controllers are handmade meaning the delivery option you select becomes active once the controller has been manufactured.
What payment methods are available?

We accept all major Credit/Debit cards, Apple Pay, Google Pay and Klarna.
There is a 1 year warranty included on all controller purchases. This does not cover accidental damage, loss or theft. All controllers come with a 3 month design warranty. This covers discolouring, chroming and scratching.
This product has no reviews yet.