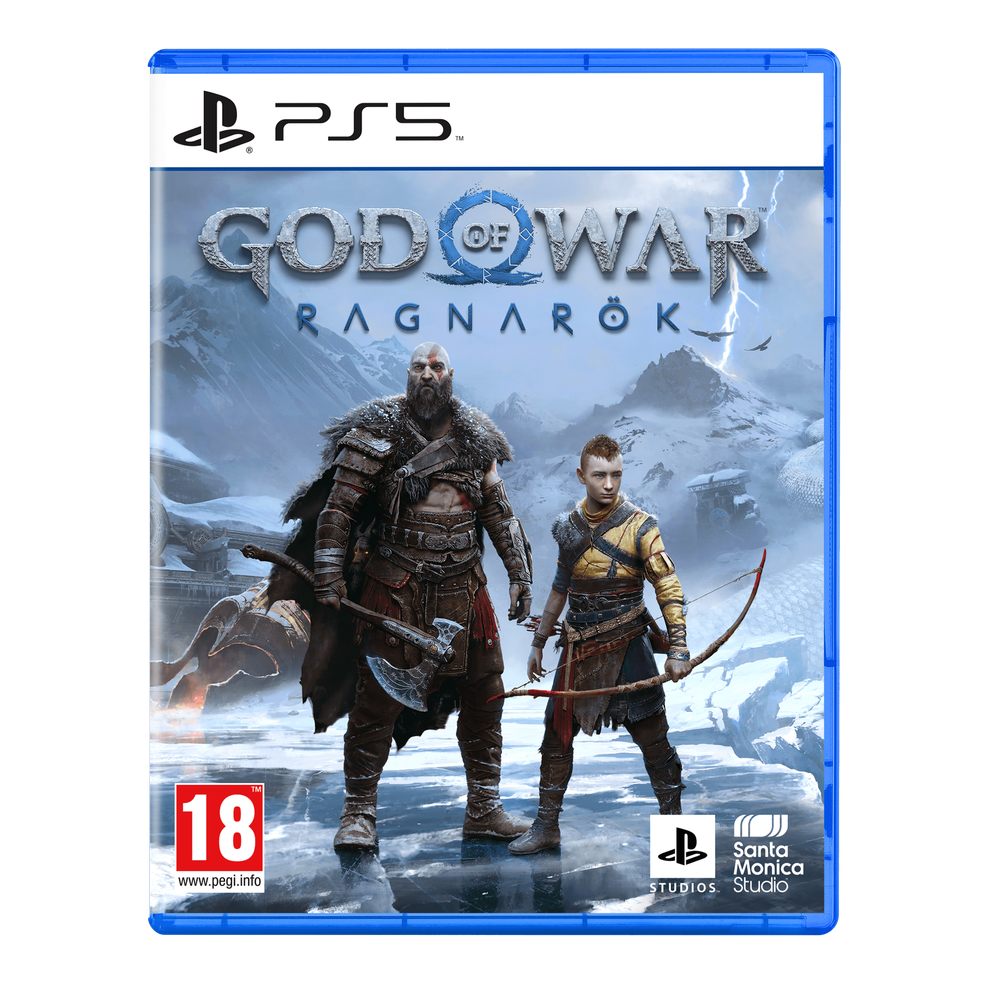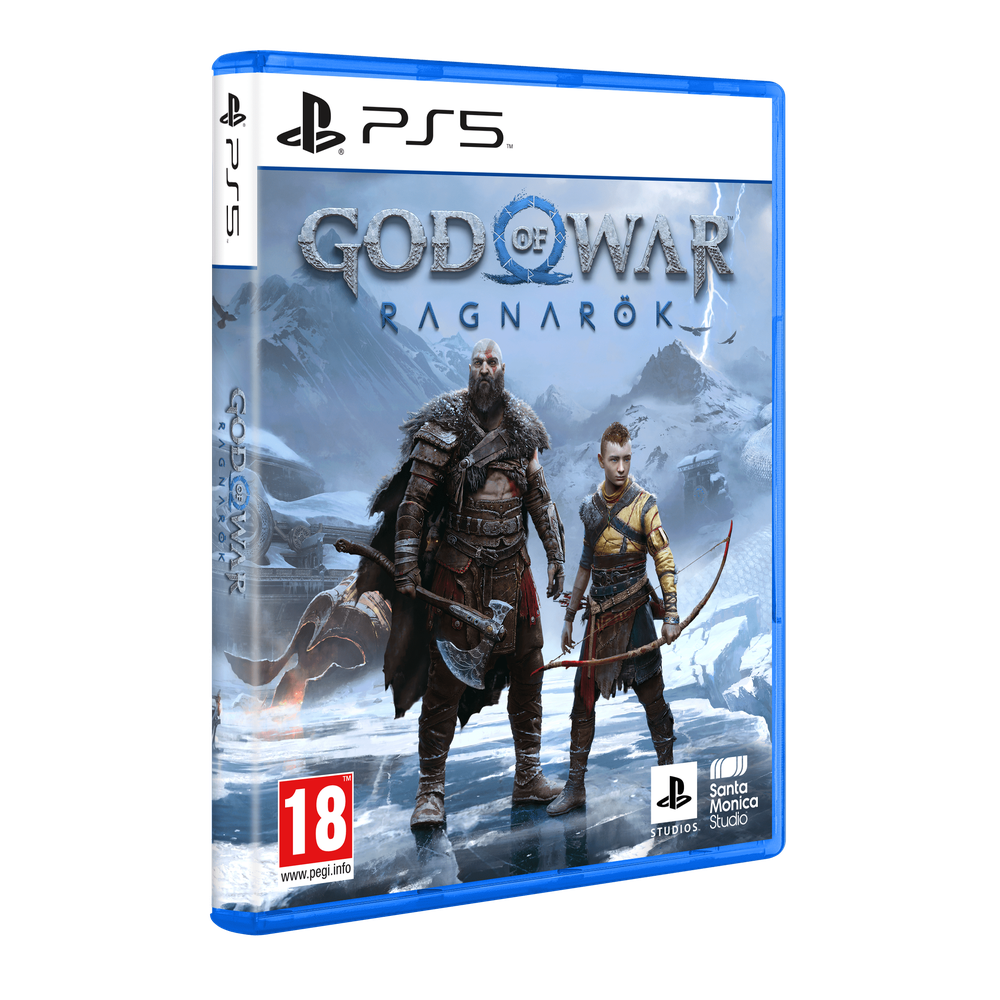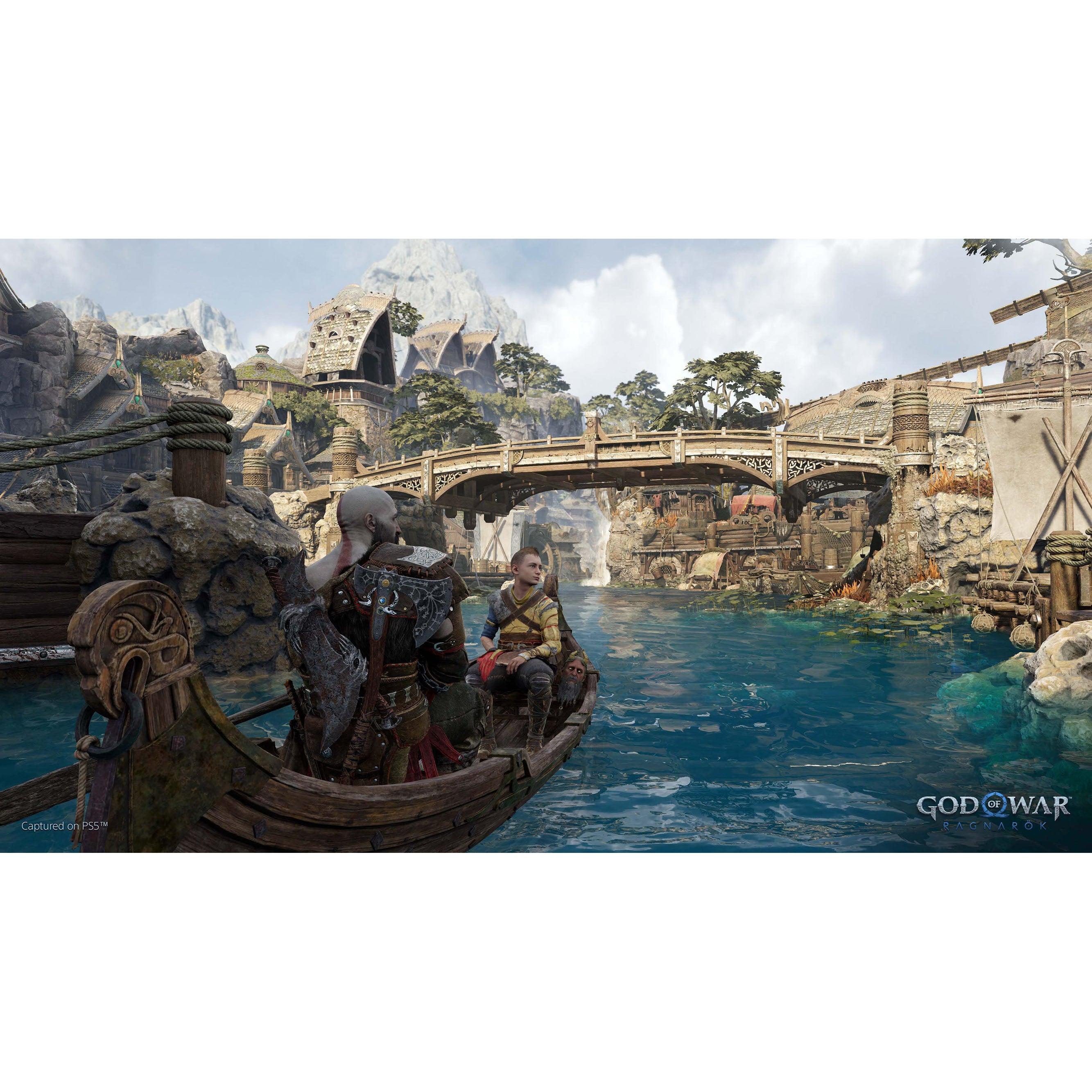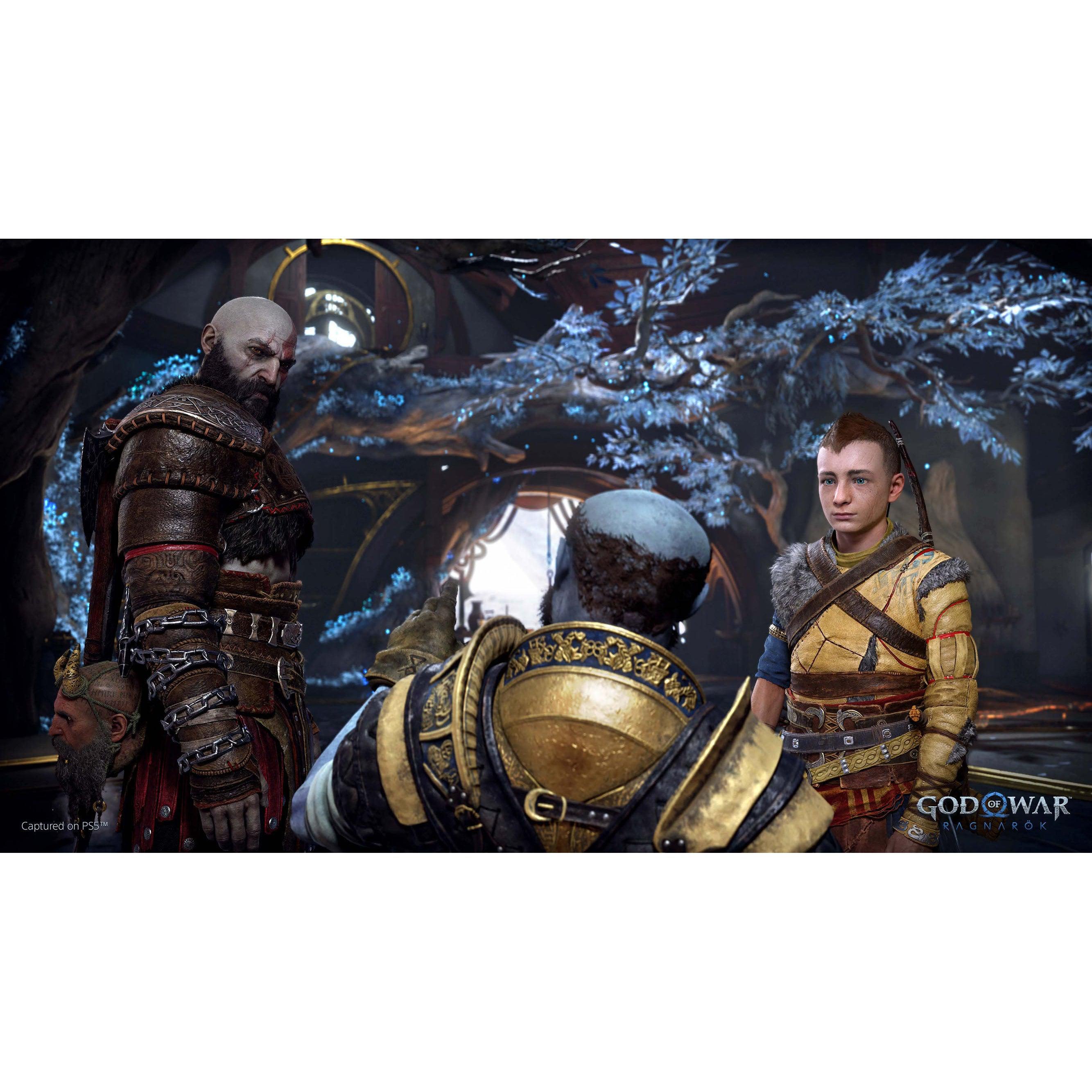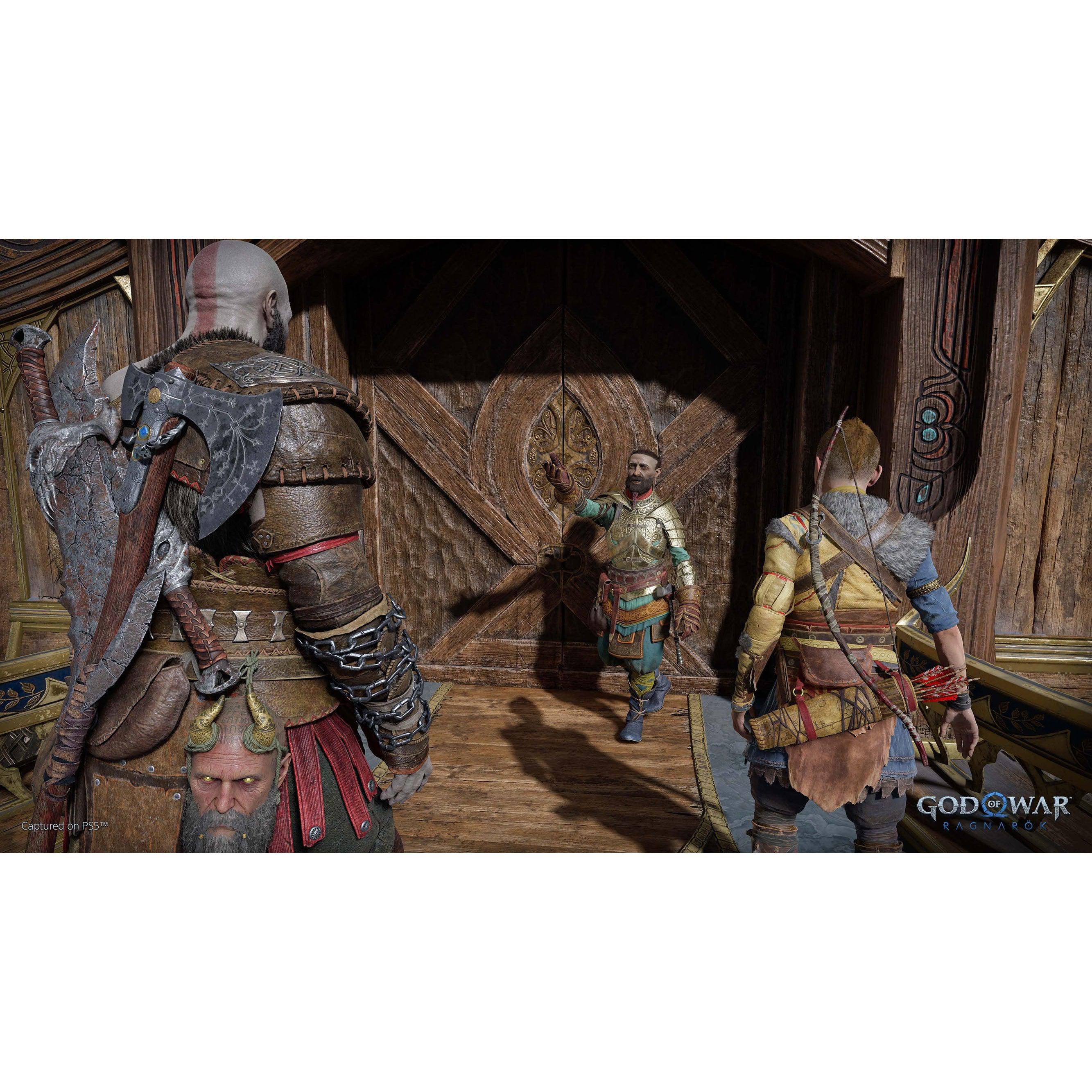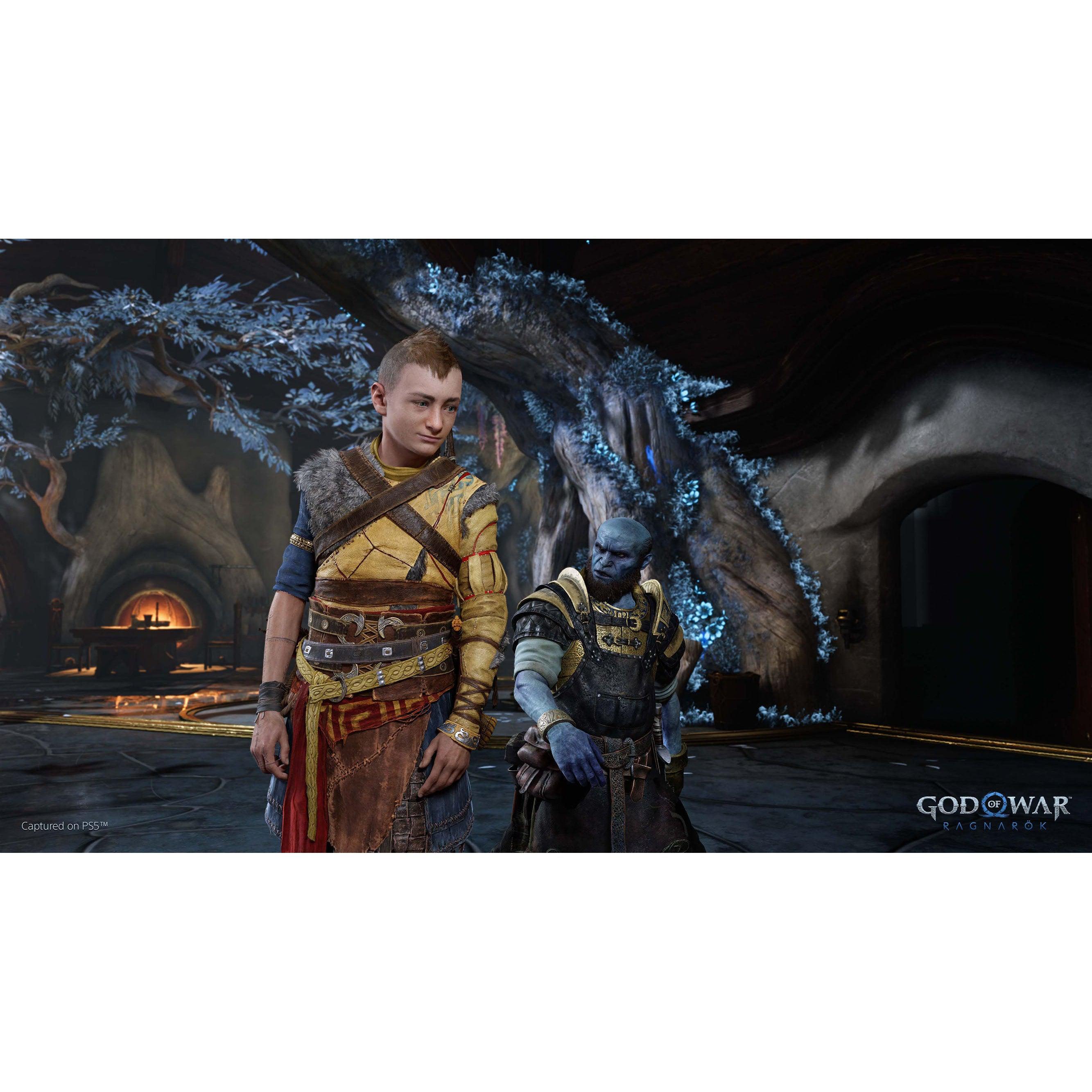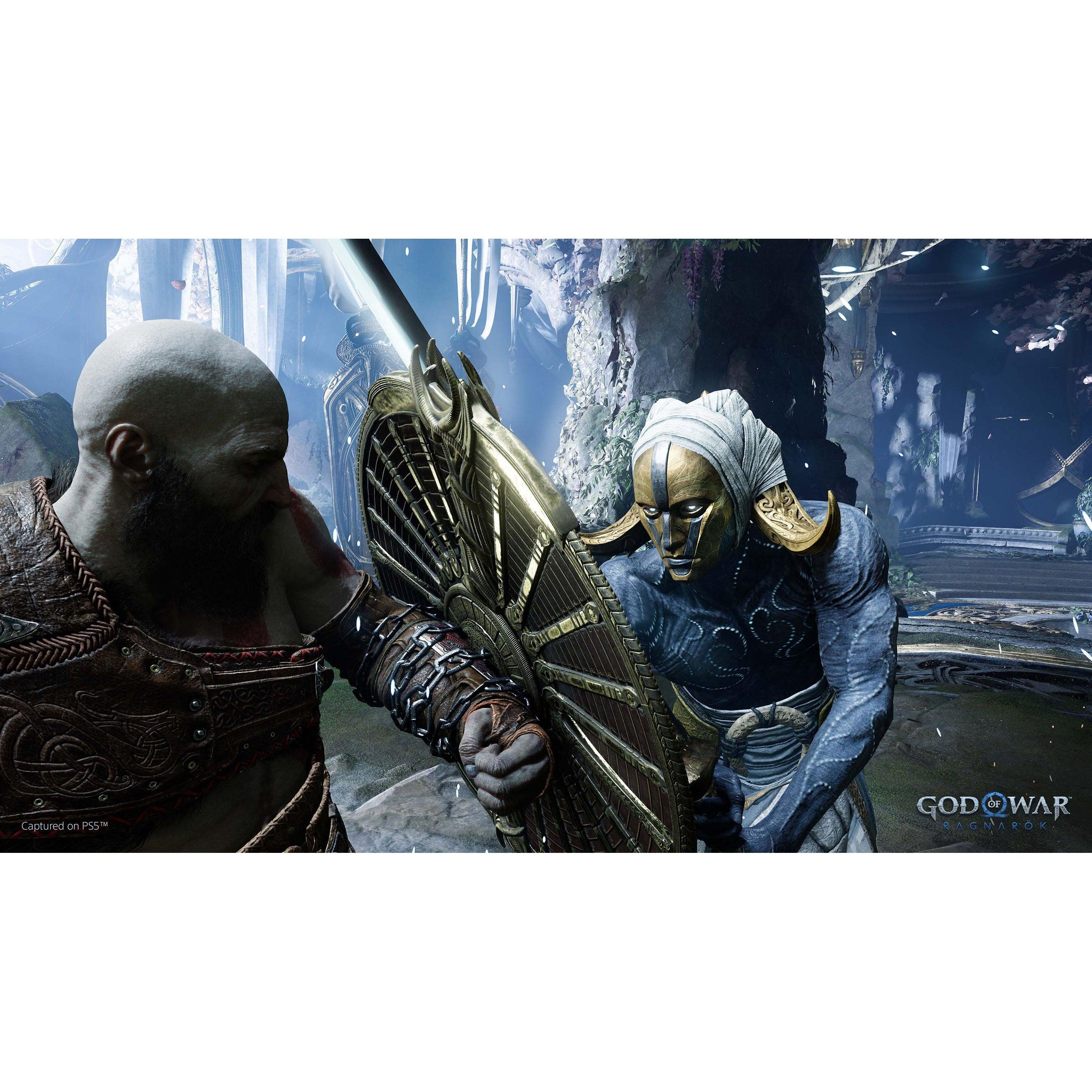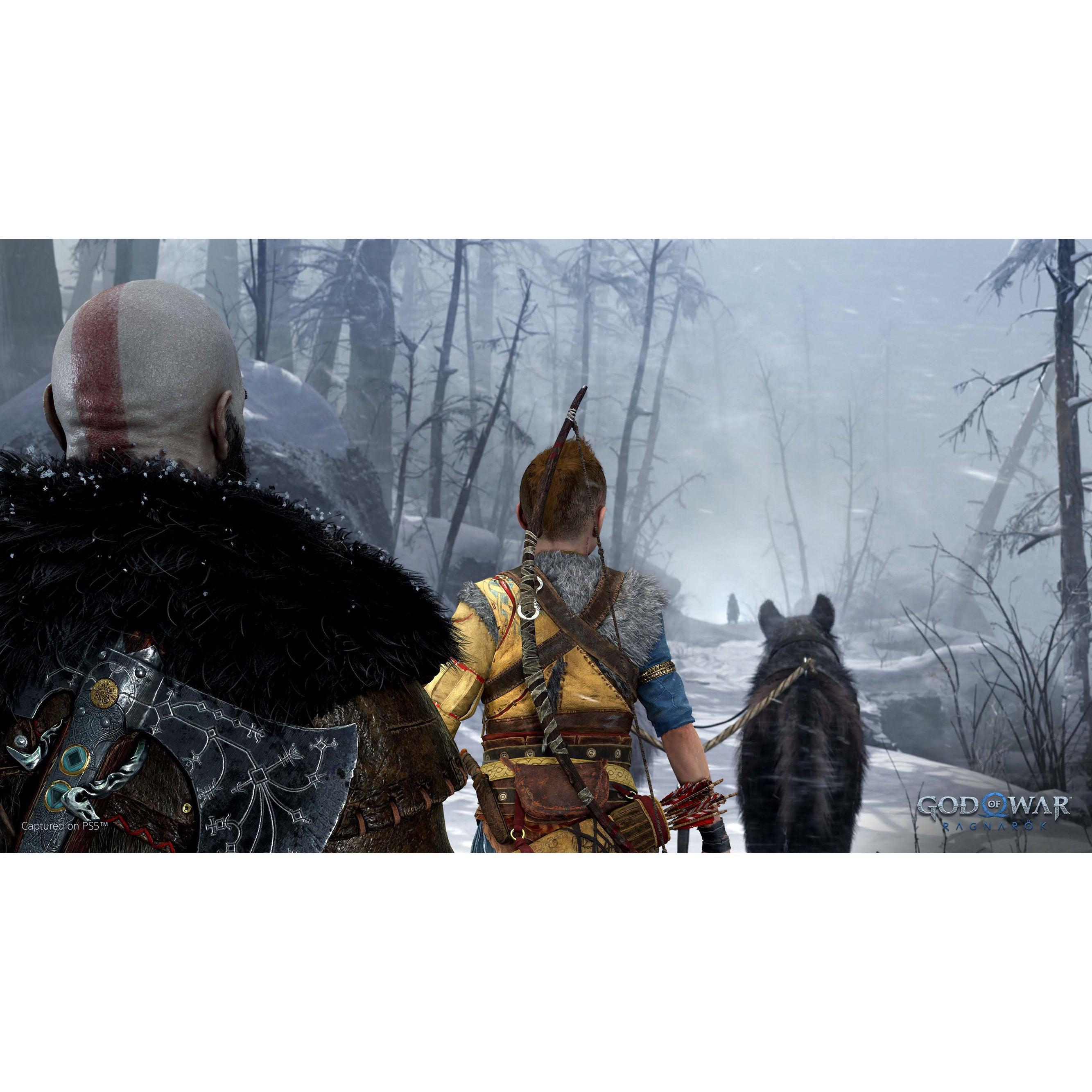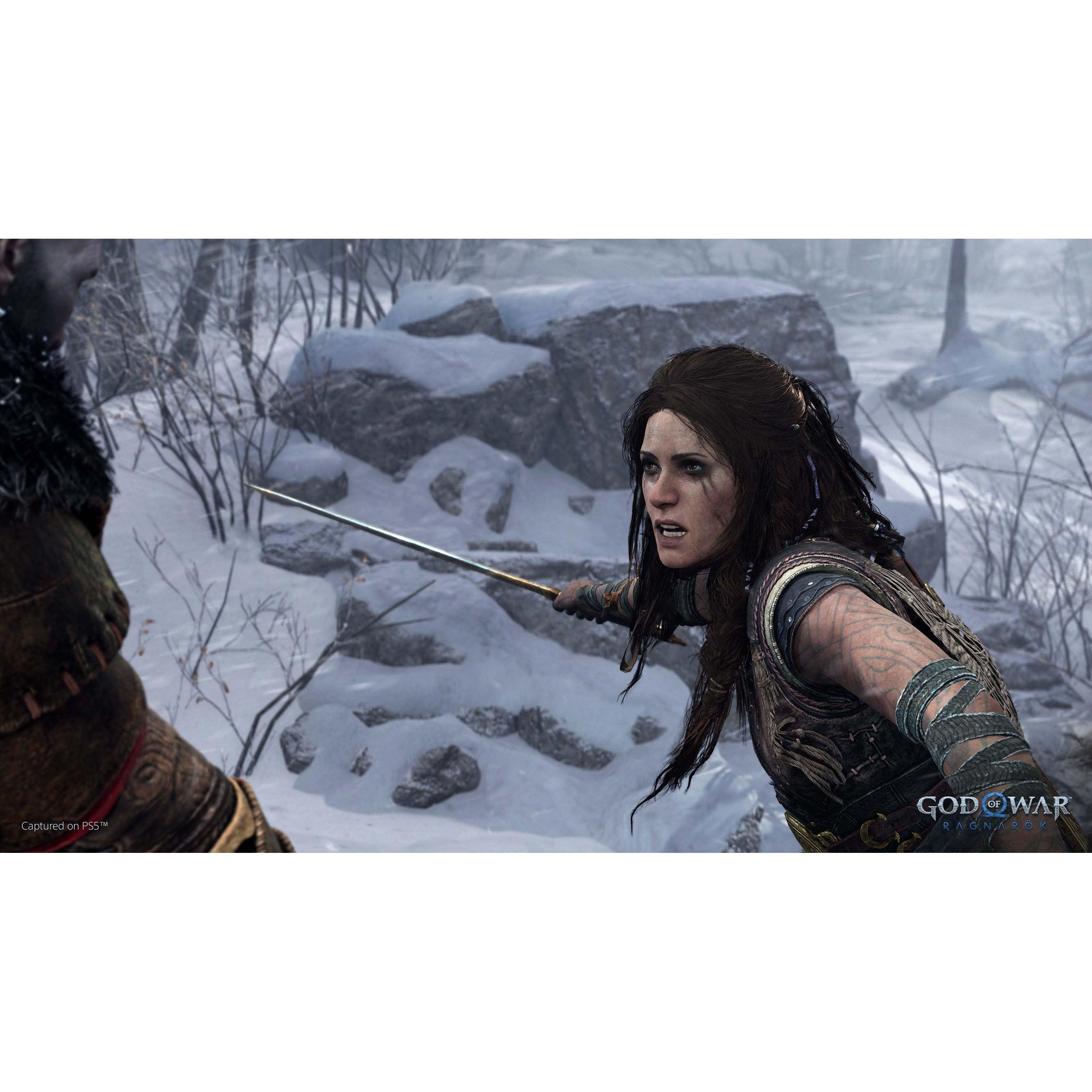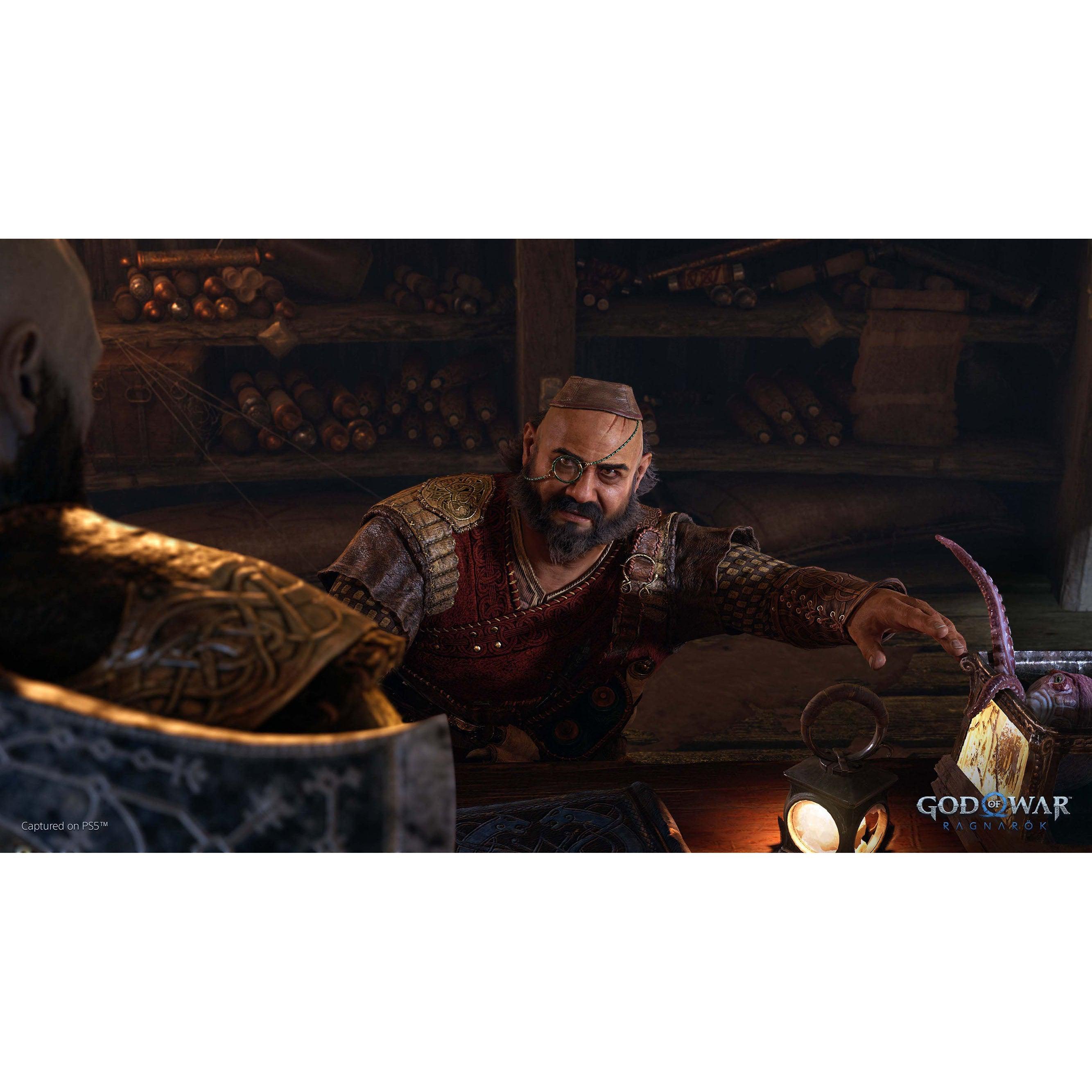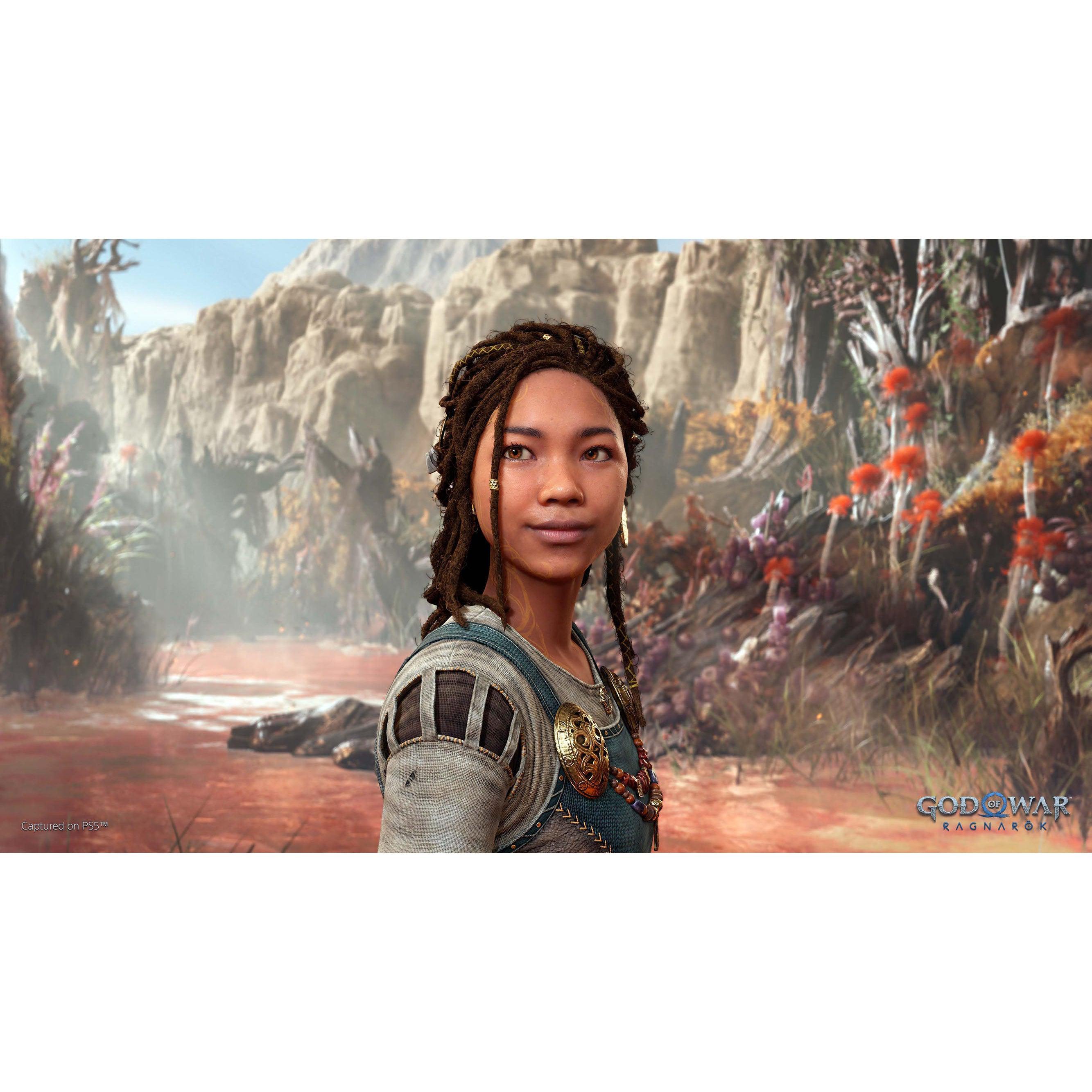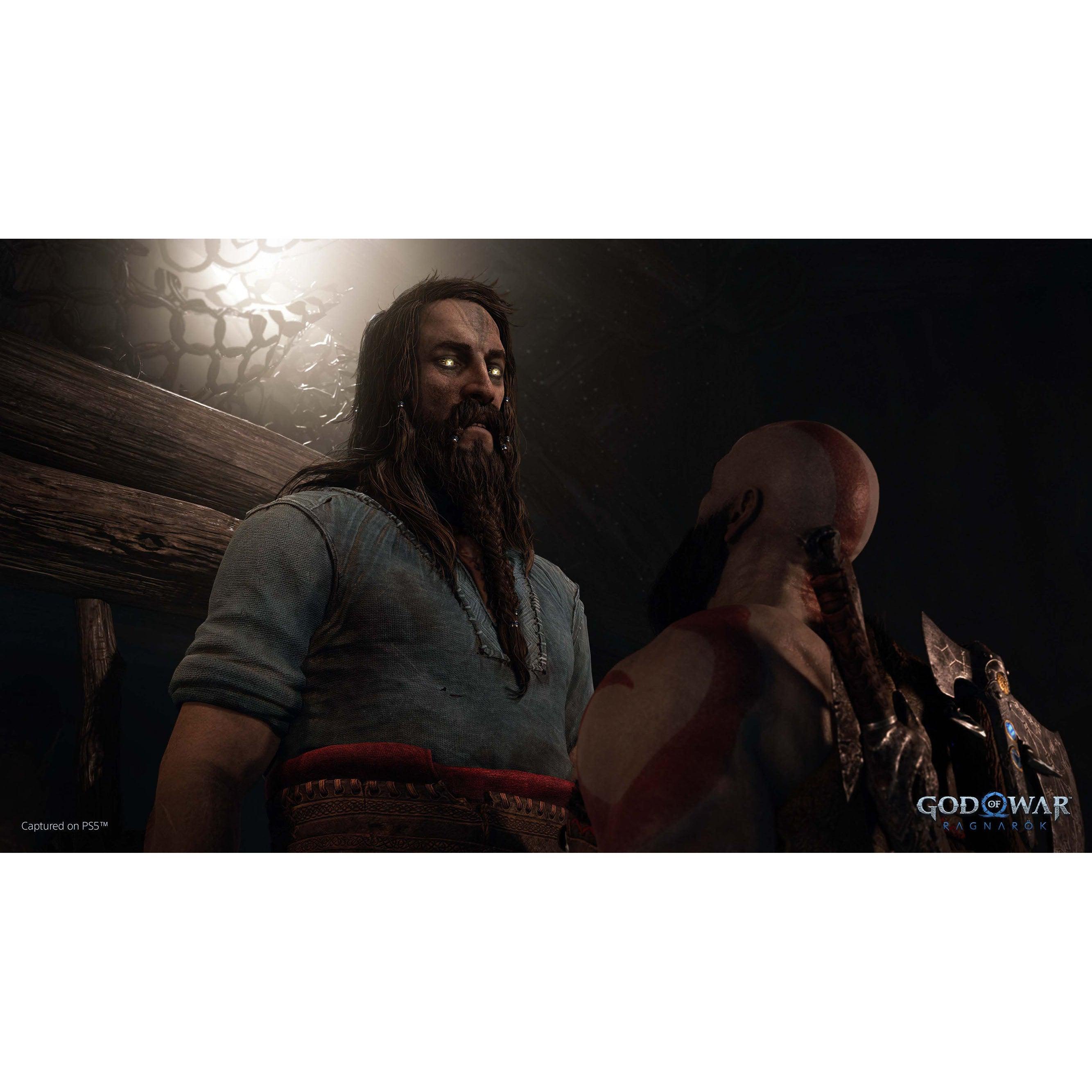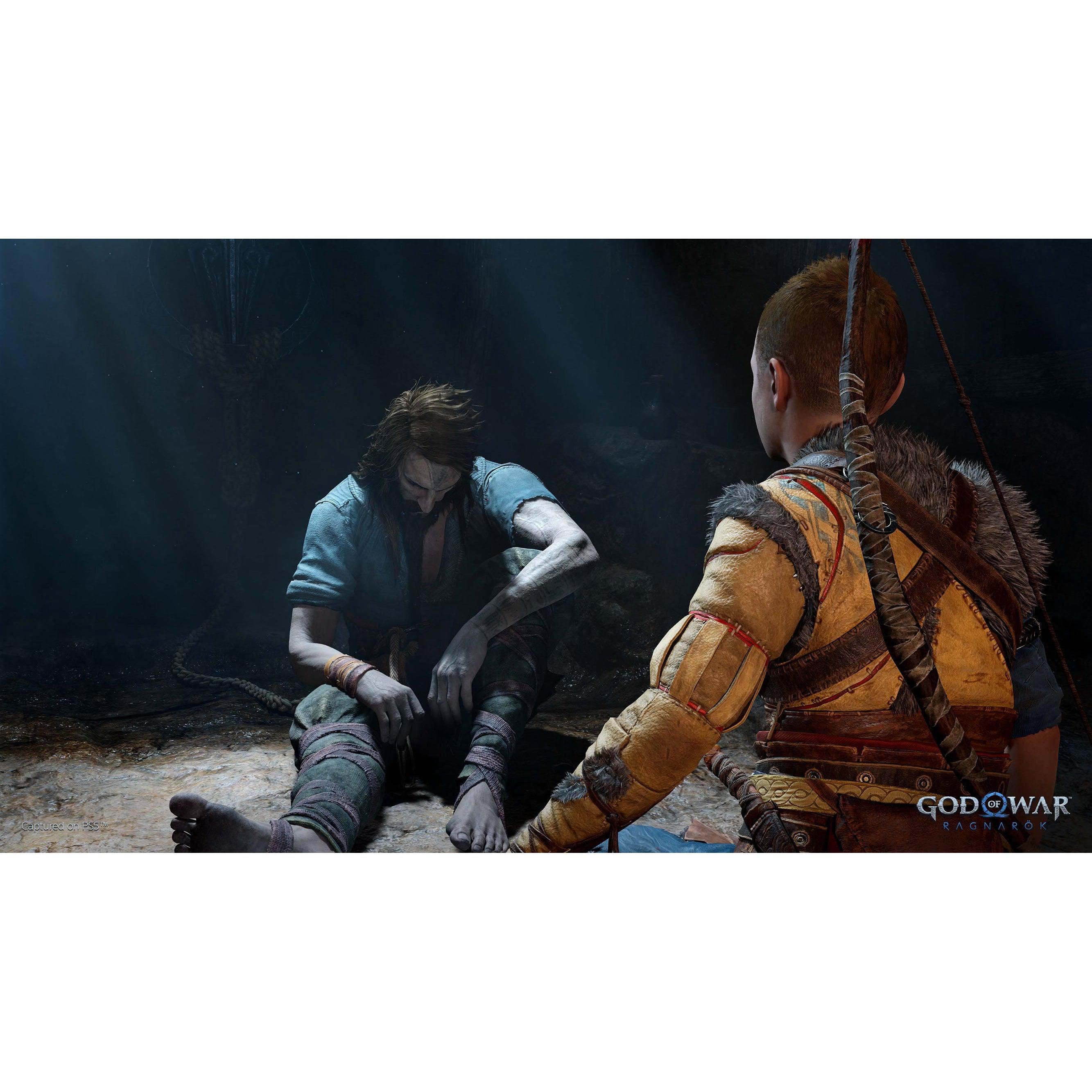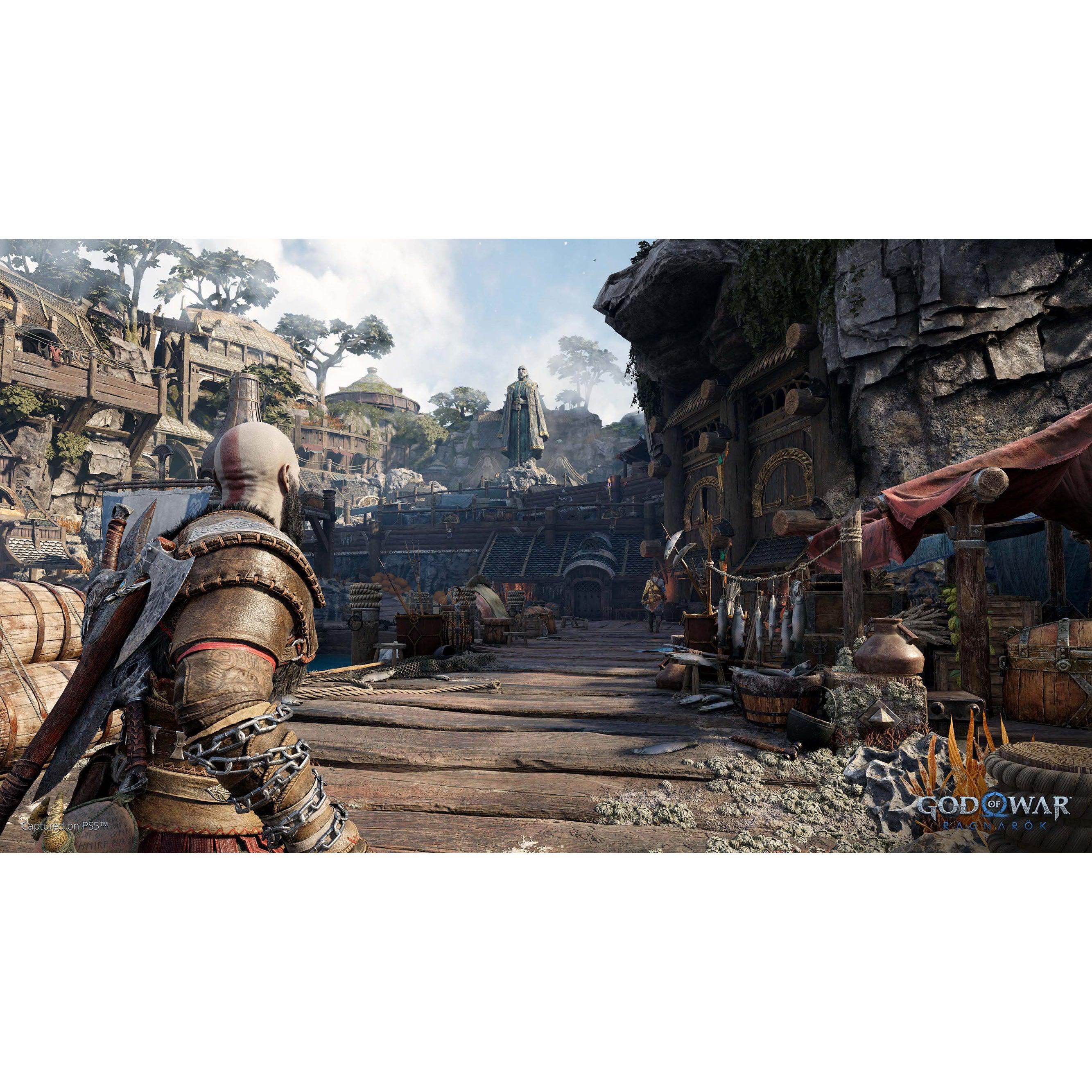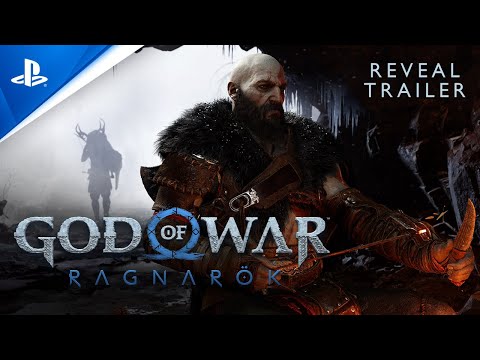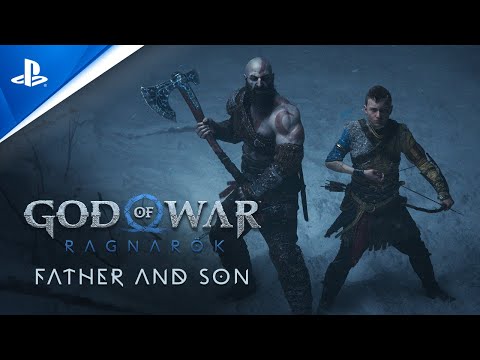 God of War Ragnarök (PS5)
---
You Are Not Alone

Embark on an epic and heartfelt journey as Kratos and Atreus struggle with holding on and letting go.

Against a backdrop of Norse Realms torn asunder by the fury of the Aesir, they've been trying their utmost to undo the end times. But despite their best efforts, Fimbulwinter presses onward.

Witness the changing dynamic of the father-son relationship as they fight for survival; Atreus thirsts for knowledge to help him understand the prophecy of "Loki", as Kratos struggles to break free of his past and be the father his son needs.

See for yourself how fate will force a choice upon them: between their own safety or the safety of the realms. All the while, hostile Asgardian forces assemble…

Those Who Break Fate

Atreus hungers for knowledge to help him understand the prophecy of "Loki" and the role he is to play in Ragnarök. Kratos must decide whether he will be chained by the fear of repeating his mistakes or break free of his past to be the father Atreus needs.

Weapons of War

The Leviathan Axe, Blades of Chaos, and Guardian Shield return alongside a host of new abilities for both Kratos and Atreus. As they take on foes throughout the Nine Realms, Kratos' deadly skills will be tested like never before as he fights to protect his family.

Explore the Realms

Journey to dangerous and stunning landscapes while facing a wide variety of enemy creatures, monsters, and Norse gods as Kratos and Atreus search for answers and allies.

Venture through all Nine Realms towards the prophesied battle that will end the world. 
Vanquish Norse gods and monsters alike in fluid, expressive combat.

PLAYSTATION®5 IN-GAME FEATURES:

- Feel your journey through the Norse realms, made possible by immersive haptic feedback and adaptive trigger functionality.

- Take advantage of multidirectional 3D Audio; hear enemies approaching from any direction.¹

- Bask in the beautiful worlds you travel through, brought to life by precise art direction and arresting attention to detail.

- Switch between full 4K resolution at a targeted 30 frames per second, or dynamic resolution upscaled to 4K at a targeted 60fps.²

¹3D audio with stereo headphones (analog or USB)

² 4K resolution requires a compatible 4K TV or display.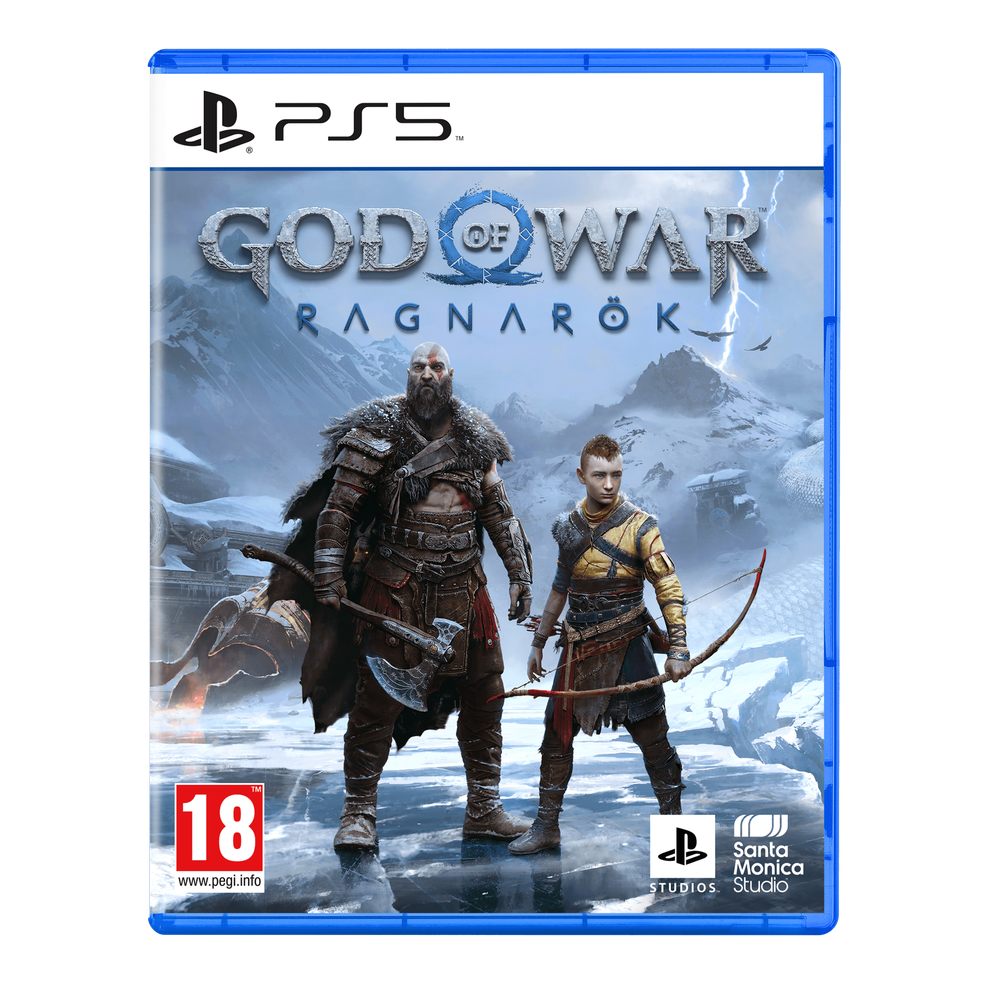 FAQ
See below our frequently asked question, for more FAQ, please click this link
How long will delivery take?

Delivery times are dependant on your location. For more information please see our Shipping Policy page. Please note all Controllers are handmade meaning the delivery option you select becomes active once the controller has been manufactured.
What payment methods are available?

We accept all major Credit/Debit cards, Apple Pay, Google Pay and Klarna.
There is a 1 year warranty included on all controller purchases. This does not cover accidental damage, loss or theft. All controllers come with a 3 month design warranty. This covers discolouring, chroming and scratching.
This product has no reviews yet.