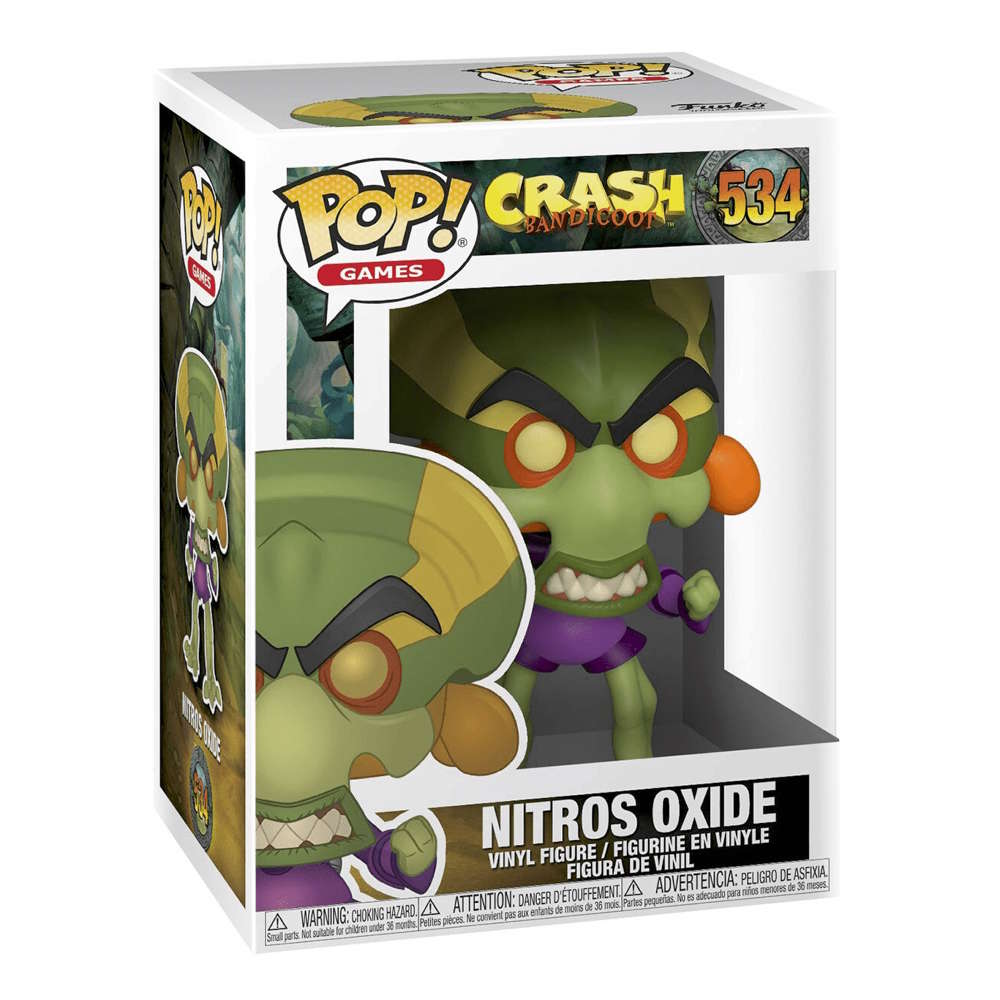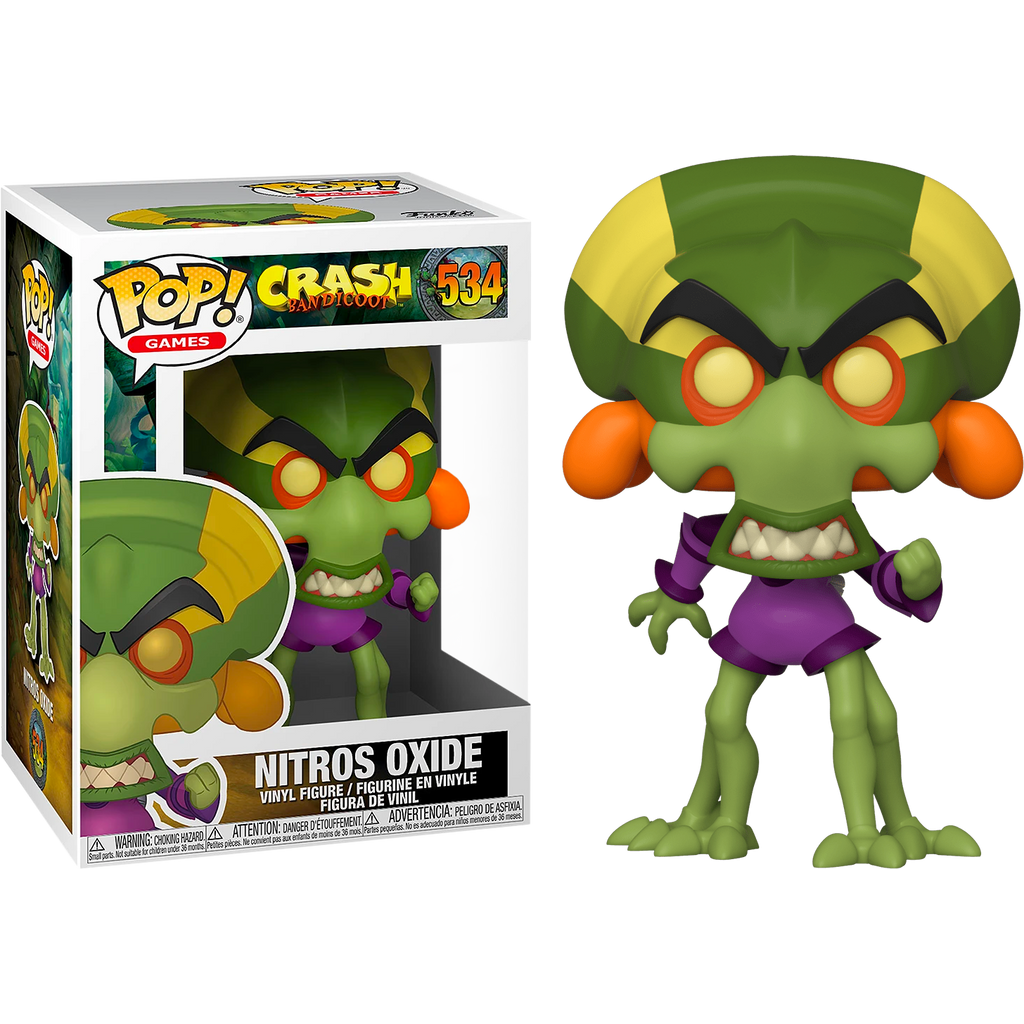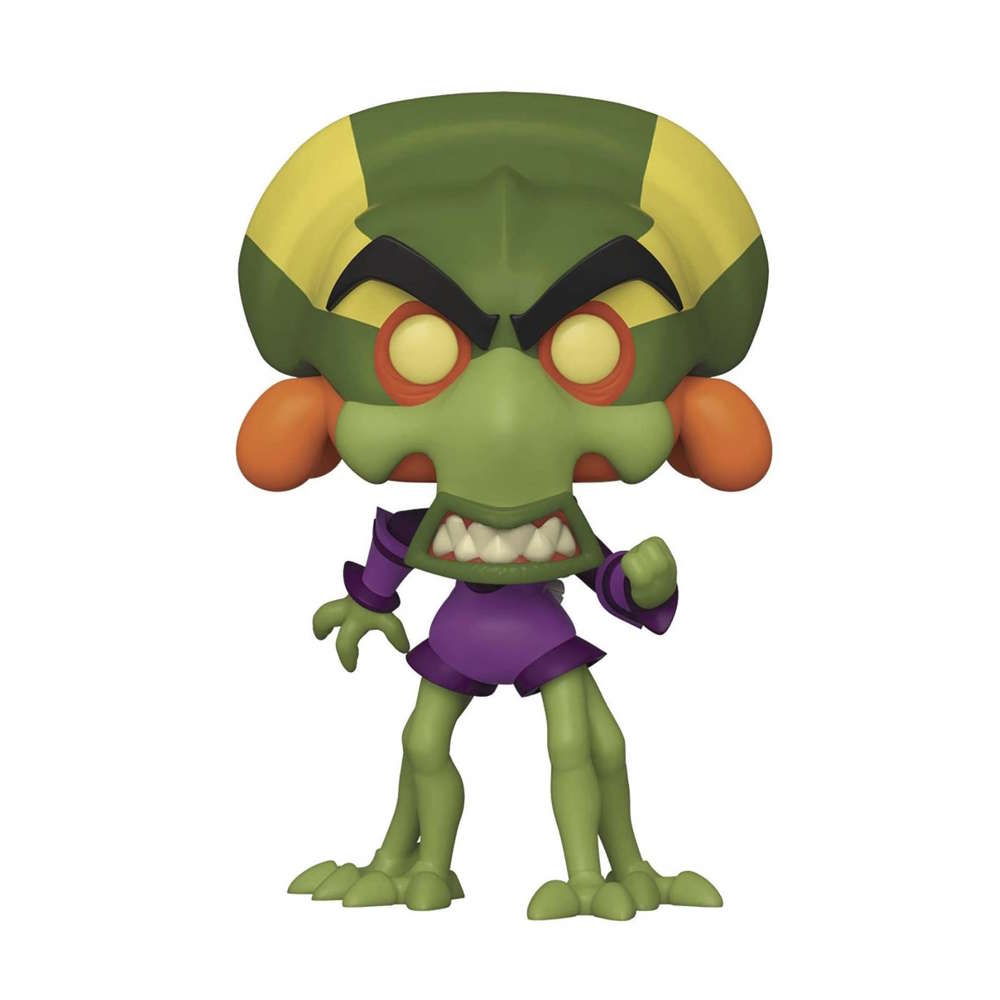 Funko Pop! Crash Bandicoot - Nitros Oxide #534
---
PRODUCT GRADING

New - Packaging may be soiled.

Retail Box


WHAT IS IN THE BOX

Funko Pop! Crash Bandicoot - Nitros Oxide #534

PRODUCT DESCRIPTION

From Crash Bandicoot, Nitros Oxide, as a stylized pop vinyl from Funko! figure stands 3 3/4 inches and comes in a window display box. The hit platform video game Crash Bandicoot receives the POP! vinyl treatment! This series features the high-speed, energetic Crash Bandicoot and the short-tempered, reckless boss Neo Cortex!

Then take a break from exploring the Wumpa Islands and collecting Wumpa Fruit to pay a visit to Aku Aku and hear what the spirit of the witch doctor has to say. Pop! Crash Bandicoot is ready to explore underwater territories with the assistance of his scuba gear.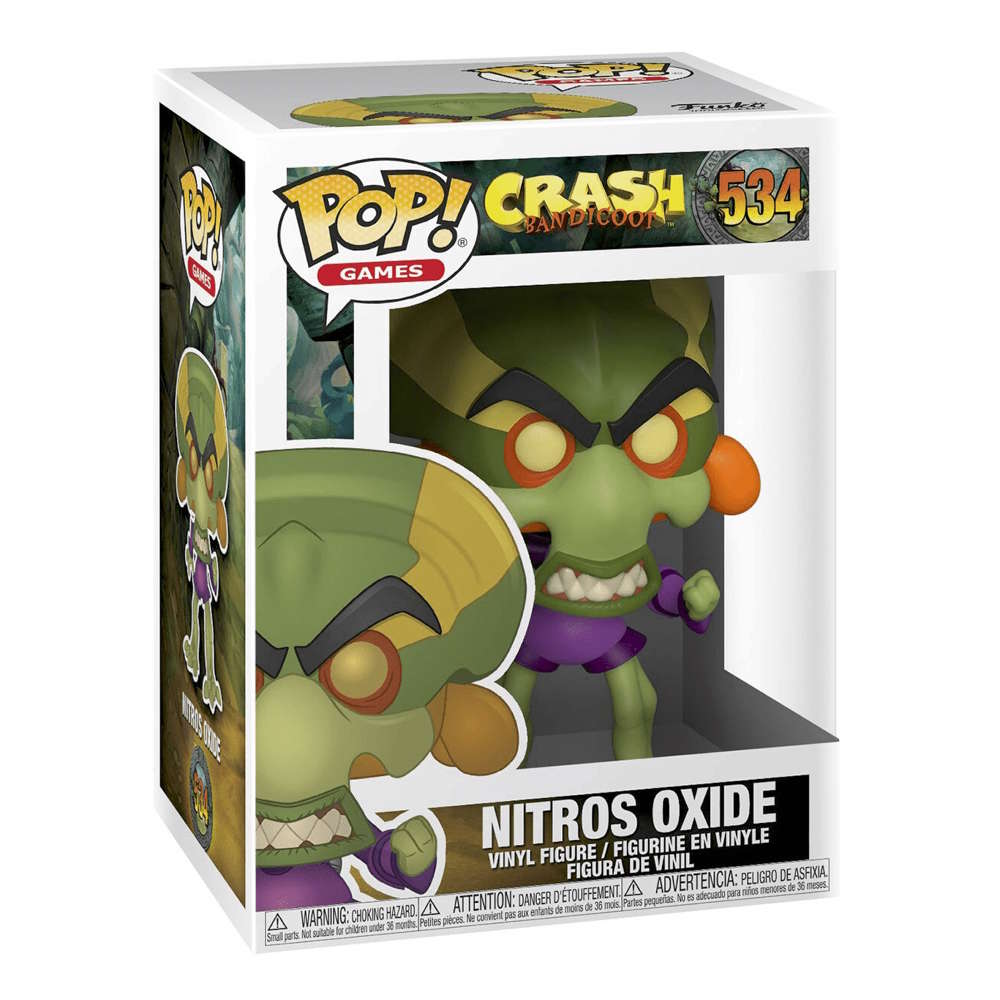 FAQ
See below our frequently asked question, for more FAQ, please click this link
How long will delivery take?

Delivery times are dependant on your location. For more information please see our Shipping Policy page. Please note all Controllers are handmade meaning the delivery option you select becomes active once the controller has been manufactured.
What payment methods are available?

We accept all major Credit/Debit cards, Apple Pay, Google Pay and Klarna.
There is a 1 year warranty included on all controller purchases. This does not cover accidental damage, loss or theft. All controllers come with a 3 month design warranty. This covers discolouring, chroming and scratching.