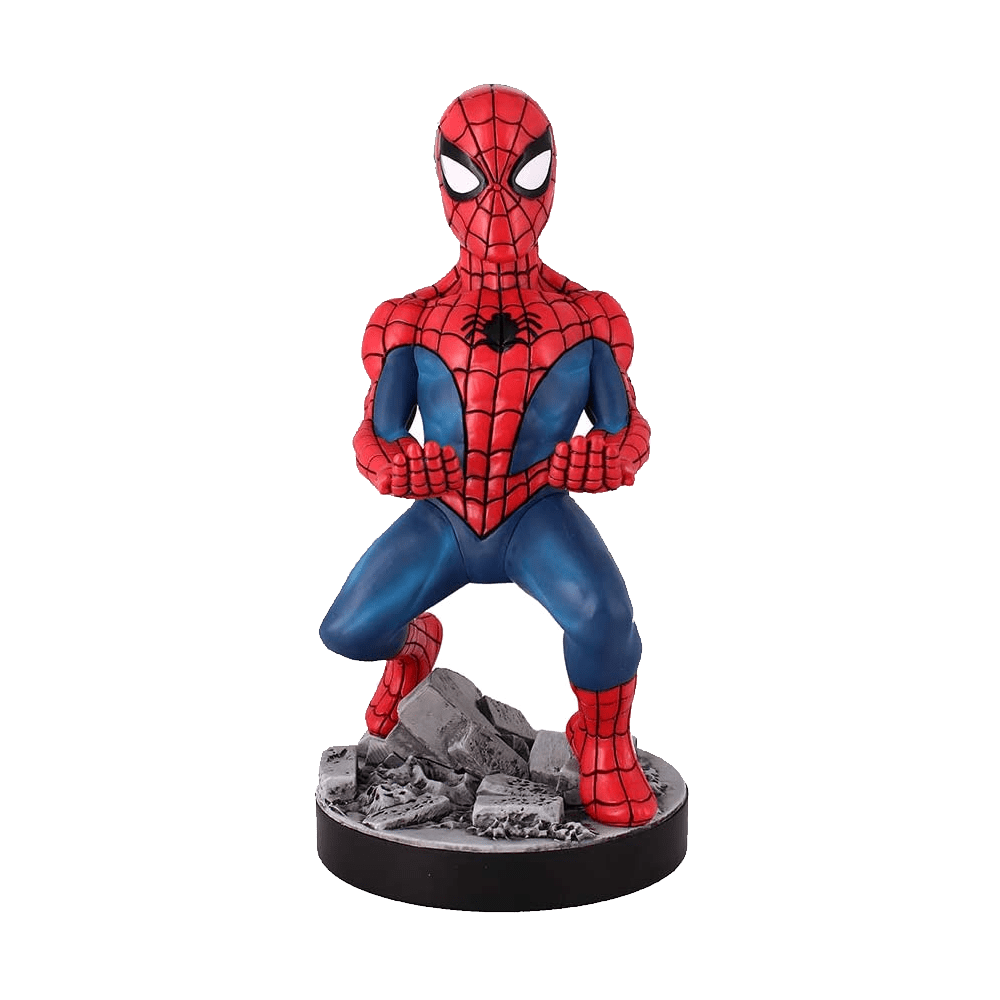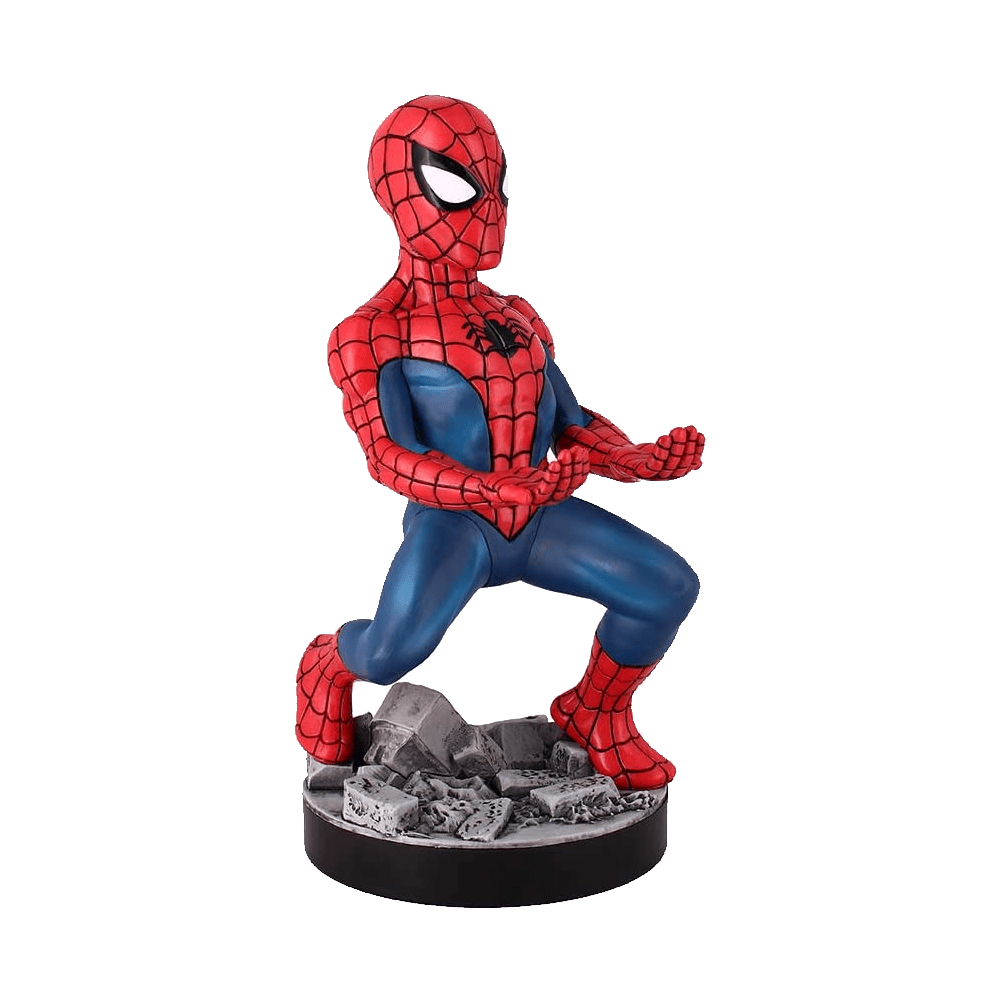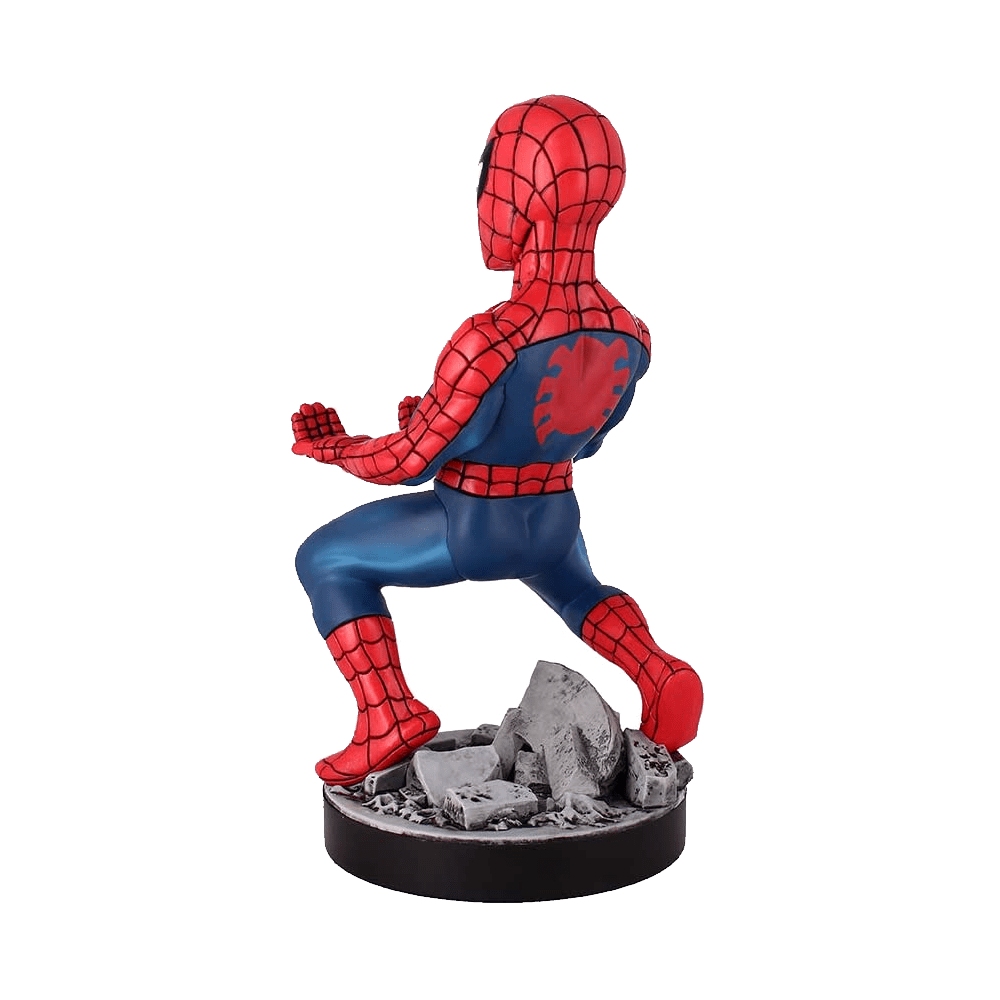 Cable Guys Spiderman Controller Holder for Xbox and PS4 and PS5 Controllers
---
PRODUCT GRADING

Refurbished Pristine - Pristine condition / Very light signs of use > Refurbished to the highest standards.

Original Retail Box

WHAT IS IN THE BOX

Cable Guys Spiderman Controller Holder for Xbox and PS4 and PS5 Controllers

PRODUCT INFORMATION

The Amazing Spider-Man phone, remote control and gaming controller stand/holder
Compatible with most types of smartphones and console controllers, including the next-gen PlayStation 5 DualSense, Xbox Series S/X and all iPhones
An ideal gift, for you or your fellow Spider-Man fan
Officially licensed by Marvel, styled on Spider-Man
Approx 8.5" tall and includes a 1.2m Type C Charging Cable

PRODUCT DESCRIPTION

In he swings from New York City with astounding speed, agility, and strength. It's the much-loved Marvel superhero Spider-Man, joining our immensely popular Cable Guy range. Alert and ready for action in his trademark spider suit, Spider-Man will cling to most types of gaming controllers, smartphone devices, or anything else you can fit into his hands.
FAQ
See below our frequently asked question, for more FAQ, please click this link
How long will delivery take?

Delivery times are dependant on your location. For more information please see our Shipping Policy page. Please note all Controllers are handmade meaning the delivery option you select becomes active once the controller has been manufactured.
What payment methods are available?

We accept all major Credit/Debit cards, Apple Pay, Google Pay and Klarna.
There is a 1 year warranty included on all controller purchases. This does not cover accidental damage, loss or theft. All controllers come with a 3 month design warranty. This covers discolouring, chroming and scratching.
This product has no reviews yet.